Kamelot – Unveil Title Of Upcoming Album & Announce First European Shows!
19. January 2018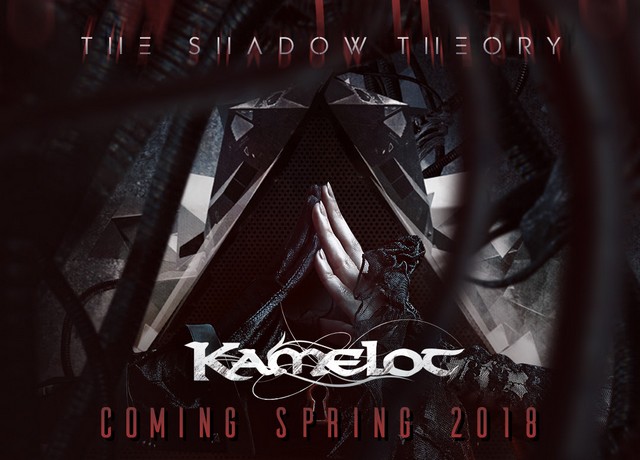 Cover Reveal Next Week!
The rumors are true:  KAMELOT are set to release a brand new masterpiece in 2018 and now the band has unveiled the album's title: The Shadow Theory
The Shadow Theory is here! Coming this spring on Napalm Records!
The new album features all the signature elements of KAMELOT and also sees the band step out to add new and industrial elements along while combining amazing emotions that harken to the band's earlier days. KAMELOT's  epic music is chock full of symbolism relating to how the band feels about the world and the current state of civilization.  More news and details regarding The Shadow Theory – including album artwork – will be made available soon!
Following the release of The Shadow Theory, KAMELOT will embarque on a massive World Tour, starting in North America during April/May 2018 followed by European shows in Summer 2018 in support of The Shadow Theory. The band will return to Europe in September/October 2018 for their biggest headliner tour to date.
Today the very first show of the upcoming The Shadow Tour has been announced! Grab your tickets now, as pre-sales are up and running!
To get in the right KAMELOT mood make sure to take a look at the latest released music video for the track "Under Grey Skies", featuring DELAIN's Charlotte Wessels HERE!

As mentioned above, KAMELOT will be also touring North America with label-mates DELAIN and Battlebeast in April and May! All tour dates can be found listed below:
16 Apr 2018 Louisville (KY), Mercury Ballroom
17 Apr 2018 Charlotte (NC), Fillmore Underground
18 Apr 2018 Silver Spring (MD), The Fillmore
20 Apr 2018 New York (NY), Irving Plaza
22 Apr 2018 Montréal (QC), CA Métropolis
23 Apr 2018 Toronto (ON), CA The Opera House
25 Apr 2018 Albany (NY), Upstate Concert Hall
26 Apr 2018 Pittsburgh (PA), Cargenie Concert Hall
27 Apr 2018 Chicago (IL), Concord Music Hall
28 Apr 2018 Minneapolis (MN), The Cabooze
29 Apr 2018 Des Moines (IA), Wooly's
01 May 2018 Denver (CO), Ogden Theatre
02 May 2018 Salt Lake City (UT), The Complex
04 May 2018 San José (CA), City National Civic
05 May 2018 Anaheim (CA), The Grove
06 May 2018 Phoenix (AZ), Marquee Theatre
08 May 2018 Dallas (TX), House of Blues
09 May 2018 Houston (TX), House of Blues
11 May 2018 Atlanta (GA), Center Stage Theater
12 May 2018 Orlando (FL), House of Blues
13 May 2018 Fort Lauderdale (FL), Revolution Live
Festivals:
12 Jul 2018 Vizovice, CZ Masters of Rock
08 Aug 2018 Villena, ES Leyendas del Rock Festival
10 Aug 2018 Derbyshire, UK Bloodstock Open Air Festival
The Shadow Tour
14.09.18 NL – Tilburg / 013
22.09.18 NO – Oslo / Sentrum Scene
more dates to be announced!
Links:
https://www.facebook.com/kamelotofficial

https://twitter.com/kamelotofficial
https://www.instagram.com/kamelotofficial
https://www.pinterest.fr/kamelotofficial
http://kamelotofficial.tumblr.com
https://plus.google.com/+KAMELOT
https://www.youtube.com/kamelotofficial
Source of Information: Napalm Records Promotion
MYLES KENNEDY RELEASES LYRIC VIDEO FOR THE TRACK 'HAUNTED BY DESIGN' FROM "YEAR OF THE TIGER" AVAILABLE WORLDWIDE ON MARCH 9th
19. January 2018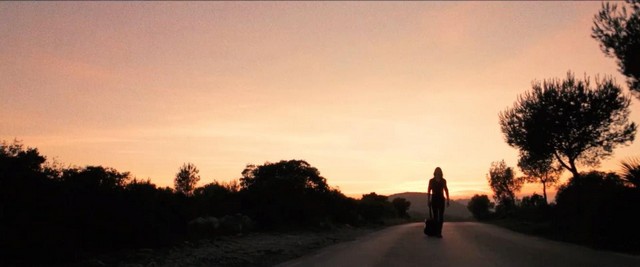 Digital Pre-Order Now Available At: http://radi.al/YearOfTheTiger
And Fans Receive An Instant Download of Two Songs From The Album

International Tour To Kick Off in March With Tickets On Sale Now
Following the recent release of the music video for the first single 'Year Of The Tiger', Myles Kennedy has released a lyric video for another song from the upcoming debut solo album. 'Haunted By Design' is the second track released from "Year Of The Tiger", the upcoming album available worldwide on March 9th via Napalm Records. The video for the song can be seen HERE. Fans that pre-order (http://radi.al/YearOfTheTiger) the download of "Year Of The Tiger" through a digital retailer will receive an instant download of the song as well as the first single. The album is also currently available for pre-order in various bundle configurations HERE and at www.MylesKennedy.com.
On "Year Of The Tiger", Myles embarks on his first venture as a solo artist by embracing musical elements and influences he hasn't explored until this point in his career. Kennedy himself plays banjo, lap steel, bass, and mandolin in addition to guitar throughout the album. The emotional journey and personal story of Myles is captured in a bluesy-americana album with a twist of country and rock, swirling and flowing around this incredible soulful voice the world has come to know.
Myles recently announced a solo acoustic tour that will kick off in South Africa before moving over to Europe for 6 exclusive shows. The European tour will make stops in Birmingham, Nottingham, Glasgow, Manchester, Bristol and London. Tickets for all shows are currently on sale and can be purchased via www.livenation.co.uk or www.ticketmaster.co.uk. A US run will be announced in the near future and the initial live shows will feature Myles performing solo in an intimate setting.
Myles Kennedy burst on the music scene in 1990, but it wasn't until 1995, through his band The Mayfield Four, that he gained some notoriety. It was when the Mayfield Four toured opening for hitmakers Creed that Myles Kennedy would meet Mark Tremonti, Brian Marshall, and Scott Phillips. This meeting would eventually lead to the formation of Alter Bridge, the band that would become Myles' calling card to the world. The band released their debut album "One Day Remains" that would end up being certified Gold by the RIAA and the band would go on to sell millions of records worldwide over the course of 5 studio albums with the band. In 2008, the legacy of Myles Kennedy was circling the music industry and eventually found its way to members of Led Zeppelin. A now legendary story, Myles was asked to jam with Jimmy Page, John Paul Jones and Jason Bonham for a potential project that never materialized. In 2009, Guns N' Roses guitarist Slash was working on a solo project and tapped Myles Kennedy to do vocals on 2 songs on that release. That partnership would lead to Myles becoming the vocalist for his other rock band, Slash featuring Myles Kennedy and The Conspirators. They have released 2 albums under that moniker. This relationship would also lead to Myles Kennedy singing for the iconic Guns N' Roses at their Rock & Roll Hall Of Fame induction in 2012 after band founder Axl Rose was unable to attend. Through Myles' various projects, he has appeared on The Tonight Show, Jimmy Kimmel Live, Conan, has had music used by the WWE, Major League Baseball and NASCAR to name a few, and appeared in the motion picture Rock Star. 2018 will mark a new chapter in Myles' career as he will be releasing his long-awaited debut solo album "Year Of The Tiger". The album is a whole new direction for Myles creatively and showcases the talent that has made him one of the premiere frontmen in modern music today.
Links:
https:// www.MylesKennedy.com
https://wwww.facebook.com/OfficialMylesKennedy
https://wwww.twitter.com/MylesKennedy
https://wwww.instagram.com/OfficialMyleskennedy
https://www.youtube.com/myleskennedyofficial
https://wwww.napalmrecords.com
Source of Information: Napalm Records Promotion
DESERT STORM ANNOUNCE NEW ALBUM 'SENTINELS' TO BE RELEASED MARCH 16TH ON APF RECORDS!
18. January 2018
Stream new track 'Too Far Gone' here: 
'Thunderous high grade stoner rock.' METAL HAMMER
Britskí rock/stoner metalisti Desert Storm vydajú 16. marca tohto roku nový album – Sentinels, nástupcu kritikmi oceňovaného počinu Omniscient z roku 2015. O vydanie sa postarajú APF Records.
2018 marks the return of Oxford-based sludge-metal titans Desert Storm as they prepare to follow the release of 2014's critically-acclaimed 'Omniscient' album with their new opus 'Sentinels', confirmed for release this coming March 16th via APF Records.
Recorded with engineer Jamie Dodd (Orange Goblin) at Flesh & Bone Studio's, Hackney and tracked by Steve 'Geezer' Watkins at Woodworm studios (which has also been used by legendary Black Sabbath guitarist Tony Iommi), 'Sentinels' is a colossal sounding record, it's ten tracks punching the listener with an oppressive towering monolithic sound that batters, but never dulls the senses.
"This album is a natural progression from our previous releases," explains guitarist Ryan Cole. "It has the Desert Storm sound, but has moved in a much harder, darker and heavier direction."
Today we get to hear the first rumblings from 'Sentinels' in the shape of 'Too Far Gone', a brutal, pounding powerhouse of a track that tackles the bleak subject of excessive binge drinking. "It's the paradox of hard liquor being both the cause and the remedy of the sickness," states vocalist Matt Ryan. "Self destruction and punishment of the body. It's inspired by the tragic tales of Bon Scott and John Bonham, along with fictional characters Ben Sanderson of Leaving Las Vegas and to a lesser extent, Jim Lahey of Trailer Park Boys. It's a miserable outcome as our song begins with alcoholism and ends in death."
Stream 'Too Far Gone' here: https://soundcloud.com/apf-records/desert-storm-too-far-gone/s-oelmn
'Sentinels' features the following tracks:
Journey's End
Too Far Gone
The Brawl
Kingdom Of Horns
Gearhead
Drifter
The Extrovert
Convulsion
Capsized
Outro
Pre-order 'Sentinels' here:  http://apfrecords.bigcartel.com/
In addition to the album's release, the band will be hitting the road hard throughout February, March and beyond in the UK and Europe. This is a band that have never been afraid to get in the van and have shared stages with a who's who of heavy talent over the years, including Karma To Burn, Corrosion Of Conformity, Red Fang, VoiVod, Orange Goblin, Crowbar, Weedeater, Valient Thorr and many more.
Links:
http://www.facebook.com/desertstormuk
http://www.twitter.com/desertstormuk
http://www.desertstormband.com
http://www.desertstorm.bandcamp.com
http://www.instagram.com/desertstormuk
Source of Information: Mona Miluski
Salem – First single from upcoming new album 'Attrition'
17. January 2018
SALEM have released the first single from their upcoming album 'ATTRITION' which is out on Dissonance Productions on February 23, 2018
Check out "Taking Control" here:

SALEM are currently setting up shows to promote the new record. Already booked is an appearance at The Big Barn Rally at Whitebottom Farm in Stockport between May 24th and 27th. For more info head here: https://facebook.com/The-Big-Barn-Rally-1652510315027508/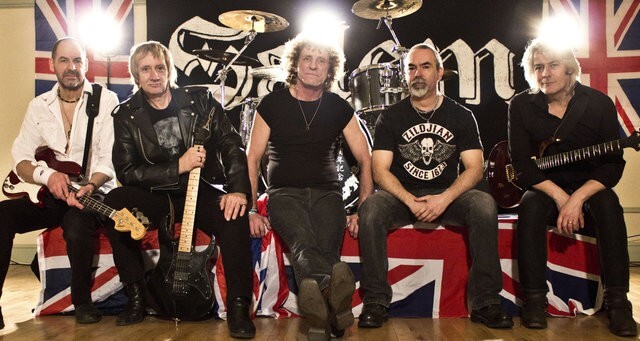 More info on SALEM
Salem formed in 1979 and built a strong following with their heavy rock based on thundering rhythms, soaring twin-guitars and powerful melodies.
The band's 1982 single sold globally and continued gig across the northeast of England before folding in May 1983.
In 2010, Salem's original recordings were released on the album "In The Beginning." This attracted great interest, so the band reformed and played its first gig in twenty-seven years! In 2011, Salem recorded three new tracks for the "New Tricks" limited edition EP and played again to launch the EP.
The band played a number of events in Europe in 2012 including the Heavy Metal Festival V in Italy, Negasonic and Ages of Metal in Belgium, and back home at the Metieval Winterfest back in Hull.
Salem released the "X Rated" EP for BROFEST#1 in Newcastle in March 2013, including a bonus new recording of the 1980s song "Reach To Eternity".
The album "Forgotten Dreams" was released in December 2013 by Pure Rock Records and has received excellent reviews.
In 2013, Salem played gigs in the Netherlands, Germany and UK, and in 2014 the band played at Play It Loud, Italy, Very 'Eavy Festival, Netherlands, Headbangers Open Air, Germany, in Glasgow, Scotland, at Rock Diabetes Festival, England, in Paris, France, at Rock You To Hell Festival, Athens, Greece, and in Dubai, United Arab Emirates.
In 2015 Salem played gigs and festivals including a great slot at Wildfire Festival, Scotland (with Diamond Head, TEN, Empire, Tygers of Pan Tang…), BaaaM Festival in Germany, headlining at the RockWich fest in Cheshire, and British Steel Festival, France.
The band recorded the album "Dark Days" at Hairy Monster Studios again: this included a collaboration with Manny Charlton. The album was released on 29th April 2016 and has been described as, "simply flawless from start to finish" and is considered one to the top albums of the year.
Salem played a series of gigs and festivals in 2016 including Muskelrock in Sweden, a return to Headbangers Open Air, Heavy Metal Maniacs in Netherlands, and gigs in Belgium and in UK with Tygers of Pan Tang, Diamond Head, Witchfynde and Spartan Warrior.
Events in 2017 include more gigs in Barcelona Spain, Belgium, France and the UK!
They have recently been rated with Iron Maiden, Saxon, etc. as one of the top 10 NWOBHM bands that are "better than ever" – http://whatculture.com/music/10-new-wave-of-british-heavy-metal-bands-that-are-better-than-ever.php
"Dark Days" is considered a top album of 2016 – http://www.worshipmetal.com/features/the-10-greatest-nwobhm-releases-of-2016/3/
Links:
http://www.SalemBand.UK
http://www.facebook.com/SalemBand
http://www.twitter.com/SalemBandUK
http://www.reverbnation.com/SalemUK
http://www.youtube.com/SalemUK
http://www.dissonanceproductions.co.uk
http://www.facebook.com/DissonanceProductionsUK
Source of Information: Bart Gabriel