30 rokov po vyjdení najzásadnejších albumov v melodickom heavy metale – Keeper of the Seven Keys Part I a II, sa stalo to, v čo roky dúfali najvernejší fanúšikovia !!! Do zostavy sa na oslavu tohto mega-výročia vrátili vtedajší členovia : hlas, ktorý urobil v metale revolúciu – Michael Kiske (Unisonic, Avantasia)  a Kai Hansen (Gamma Ray, Unisonic) !!!  – spoluautor obidvoch albumov !
To, čo sa možno nikdy nezopakuje, prichádza : tekvice vyrážajú na monstrózne turné, aby nechali fanúšikov spomínať na éru, ktorá dala základ stovkám ďalších kapiel a posunula hranice žánru tak vysoko, že dodnes málokto dosiahol túto latku.
Rýchlostné preteky, klenuté melódie, dvojsóla na podklade tepavých bicích, nezameniteľný spev, zbory … Legenda sa zrodila v roku 1987.
Skupina s navrátilcami pripravuje až trojhodinovú show, preto sa nesmie stať, aby tam nejaký fanúšik tohto obdobia chýbal ! Československo nemalo tú šancu, vidieť rodiace sa megastar na svojom území vtedy – a o to je tento exkluzívny koncert ešte viac jedinečný.
Aby sa však nezabudlo na novšiu éru, prechádzka desaťročiami a históriou kapely bude mať aj časť, kde odznejú hity z novšej éry s Andi Derisom (spev).
Zostava, ktorá obíde toto turné : Michael Kiske – spev, Michael Weikath – gitara, sprievodný spev, Kai Hansen – gitara, sprievodný spev, Markus Grosskopf – basgitara, sprievodný spev, Andi Deris – spev, Sascha Gerstner – gitara, sprievodný spev, Dani Löble – bicie.
Neuveriteľné sa stáva skutočnosťou !!! 26.11.2017 – Helloween – Aegon NTC aréna, Bratislava.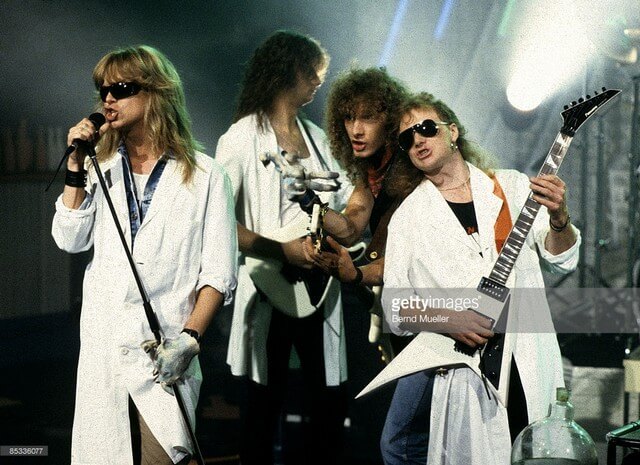 Dátum : 26.11.2017
SK-Bratislava
Miesto: Aegon Arena NTC
Umelec: Helloween
Turné: Pumpkins United World Tour
Začiatok : 19:00
Predpredaj : od 26.1.2017 – 10:00
Vstupné : od 33,- €
Helloween
– I Want Out https://www.youtube.com/watch?v=FjV8SHjHvHk
– Future World https://www.youtube.com/watch?v=_9h3jRaZyB4
– Halloween – https://www.youtube.com/watch?v=z1mpS7uaecg
– A tale that Wasnt right https://www.youtube.com/watch?v=MywB9sSVBcc
– Rise and Fall https://www.youtube.com/watch?v=l9rwLkOLA2s
– monument Keeper of the Seven Keys https://www.youtube.com/watch?v=blFB0i3xcxA