Výborná publikácia zachytávajúca jednu z najväčších rockových legiend menom Deep Purple. Pekne zachytáva hudobné začiatky všetkých členov a ex členov kapely, príbeh kapely, nasledujúci rozpad, jej znovu vzkriesenie a obdobie po definitívnom odchode Ritchieho Blackmoora.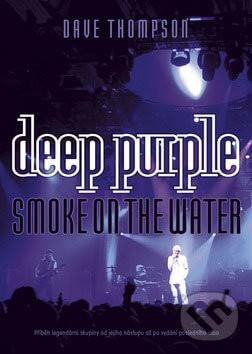 Pri čítaní tejto knihy, si budete klásť otázku, že ako je možné, že dvaja ľudia čo sa nenávidia dokážu v jednej kapele stvoriť tak nádhernú muziku.
Pre tých nezasvätených, hovorím o dvoch protagonistoch najúspešnejšej zostavy a to gitaristovi Ritchiem Blackmoorovi a spevákovi Ianovi Gillanovi, ktorí po pár rokoch spoločného pôsobenia v kapele, začali mať medzi sebou ťažké rozpory, čo viedlo potom k rozpadu kapely a nakoniec k definitívnemu odchodu Ritchieho Blackmoora.
Pre mňa najzaujímavejší a zároveň najšokujúcejší bol opis posledných rokov, kedy si Ritchie a Ian zvykli na posledných spoločných koncertoch robiť naschvály (nečakané zmeny počas živého hrania zo strany Ritchieho…..alebo Ianov odchod v priebehu niektorých skladieb….) a taktiež popis nahrávania koncertu v Birminghame (ktorý vyšiel na videokazetách a neskôr na DVD pod názvom Come Hell Or High Water).
Čo už, niektorí ľudia zrejme nie sú schopní prejaviť profesionalitu, tam kde je to potrebné.
Každopádne povinný kus, do zbierky každého rockového fanúšika.
Autor: Dave Thompson
Vydavateľstvo: BB/art s.r.o.
Rok vydania: 2009
Hodnotenie: 6/6
Tento článok nájdete aj na webe: kniha.diera.sk