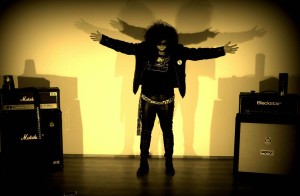 Známa bratislavská glam rocková formácia Friday Whiskey dala do kopy novú zostavu a čoskoro bude mať prvý koncert. O tom, o pripravovaných nahrávkach a iných veciach sa za celú kapelu rozpovedal Villy Zemeš:
Čauko Villy. Nedávno ste vo Friday Whiskey dali novú zostavu. Mohol by ste mi povedať, čo sa stalo s pôvodnou?
Villy Zemeš: Za pôvodnú zostavu považujeme zostavu, ktorú sme tvorili ešte aj s Braňom na base a Marcusom, ktorý spieval. O Marcusovom odchode už toho bolo popísaného veľa, preto to netreba asi nejako rozvádzať. Potom sme mali dlhodobo problémy s hľadaním správneho speváka, až to nakoniec s tým posledným stroskotalo úplne. Zrušené koncerty a tak ďalej.. Do toho prišlo skúškové, s Peťom sme teraz v bakalárskom ročníku a celkovo už nejak vyprchala motivácia hrať a nebolo na to ani toho času.
Čo ti dalo motiváciu pokračovať ďalej?
Villy Zemeš: Ono, kto niekedy hral v kapele a prestal tak presne vie, ako to po čase začne chýbať 🙂 Občasne sme sa stretávali a chodili si zahrať aj s Michalom (Konečná Verzia), ktorý sa nakoniec stal naším basákom. Až sa nakoniec našiel aj spevák Majo a veci sa zrazu dali do pohybu a tým sa nám vrátila aj chuť a nadšenie.
Mohol by si tých nových členov bližšie predstaviť?
Villy Zemeš: Michal (basák) je náš kamarát zo strednej školy a môj dlhoročný kamarát. Ako som uviedol, hrá aj v kapele Konečná Verzia. Je to skvelý basák a priniesol do našej kapely niečo nové a výborne sa s nim spolupracuje.
S Majom sme komunikovali už dávnejšie a po čase sme ho oslovili opäť. Vtedy už však hral aj v kapele Rocklina, ktorá je naša spriatelená kapela a teda nemal čas na ďalšiu kapelu. S Daveom sme sa teda vybrali na ich koncert, kde sme Maja aj počuli a po stretnutí na WC sme sa dohodli aspoň na skúške. Medzi tým sa s Rocklinou rozišli a stal sa naším spevákom. Popri kapele stíha hrať v divadle a venuje sa herectvu.
Si v kontakte s niektorými z bývalých členov?
Villy Zemeš: Ja nie som s nikým. Maximálne s Alexom si občas popíšem.
Kedy môžeme očakávať nejaké nové nahrávky?
Villy Zemeš: Momentálne nahrávame 3 demo songy, ktorými chceme aspoň zatiaľ prezentovať nšsu novú tvorbu, ale máme v pláne nahrať aj poriadne štúdiovky.
Predtým ste mali skladby skoro výlučne angličtine. Neuvažujete, ako je tomu teraz módou spraviť nejaké aj po slovensky vo väčšom počte?
Villy Zemeš: Uvažovať uvažujeme, ale zatiaľ tvoríme v angličtine. Uvidíme v budúcnosti, čo príde a ako, čo, kam sadne a podobne.
Váš prvý koncert v novej zostave bude 14. marca v klube U Óčka v rámci turné kapely Christmas. Ako sa vám to podarilo vybaviť?
Villy Zemeš: S chalanmi z Christmas sme v kontakte a nakoľko sú aj krstnými otcami nášho prvého demáču, tak sme veľmi radi, že si môžeme zahrať práve s nimi. A tak sme si proste písali, padlo slovo koncert a koncert je tu.
Nemali tí noví náhodou problém s niektorými vašimi staršími skladbami?
Villy Zemeš: Nie, nemali. V podstate keby s nimi mali problém, tak by k nám ani nešli 😉  Je však pravdou, že niektoré staré skladby sme z nášho repertoáru vyradili a nahradili novými.
Mohol by si byť konkrétnejší?
Villy Zemeš: Vyradili sme napríklad Vred, Rock And Roll Rain, ktoré nás už nejak neberú, akosi nás omrzeli. Avšak v talóne stále ostávajú a niekedy ich určite zahráme. Nehráme už vlastne ani Cry For Help alebo Breaking Bad, ktorý odznel iba jediný krát, práve na finále Rock Me Festu. Na druhej strane pribudli 3 úplne nove skladby, ktoré sme dali dokopy už v novej zostave a odznejú na koncerte prvý krát. Niektoré ďalšie staré piesne prešli výraznejšími zmenami a dostali novy šat, takže sme sami zvedaví, ako sa budú ľudom páčiť.
Môžeš povedať o nejakých ďalších koncertoch, na ktoré sa môžeme tešiť?
Villy Zemeš: Zatiaľ toho ešte veľa naplánovaného nemáme. Zatiaľ platí Praha v apríli, kam nás pozvali domáci Nasty Ratz. Ďalšie sú zatiaľ vo fáze vybavovania, tak nechcem hovoriť predčasne. Máme však novú manažérku Evičku, ktorá sa do vybavovania pustila veľmi zodpovedne, takže sa veľmi tešíme a uvidíme, čo bude 🙂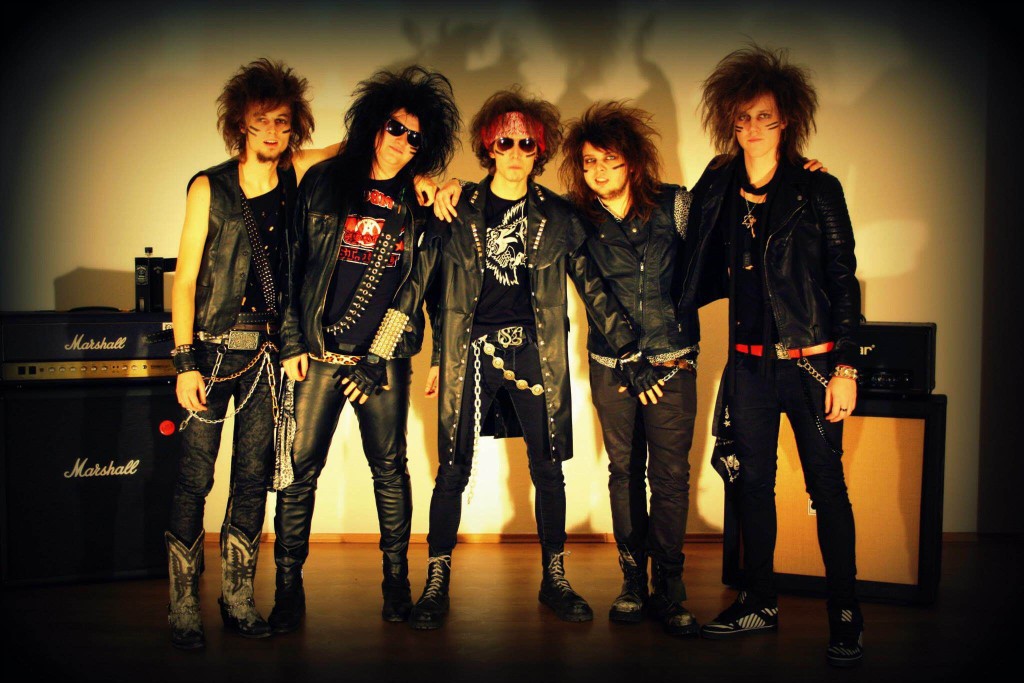 Porozprávaj niečo o nehudobných záujmoch členov Friday Whiskey? (O spevákovi si už niečo povedal – tak porozprávaj niečo aj o ďalších)
Villy Zemeš: Tak všetci okrem Davida sme študenti, takže nejak toho času popri štúdiu veľa nezostáva. Ale tak v podstate je to to klasické, čo baví každého mladého človeka, posedenie s kamarátmi, nejaké koncerty, poniektorí priateľky a podobne. Ale zase aj keď to tak možno vyznie, tak nie sme žiadne stratené existencie, ktoré chodia len na pivo (chodíme aj na kofolu 😀 )
V minulosti ste sa zúčastnili aj súťažného Rock Me Festu, plánujete do niečoho podobného ísť aj v novej zostave?
Villy Zemeš: Zatiaľ žiadne ďalšie súťaže neplánujeme. Rock me fest sme vyskúšali, skončili sme na peknom 10. mieste, čo považujeme za úspech. Bohužiaľ, ale dnes súťaže prebiehajú v podstate iba formou "koľko kamarátov máš, tým si lepší". Nehľadí sa na to, ako kapela hrá, hľadí sa na to, od koľkých ľudí si kapela "vyžobre" napr. like na FB. Toto veľmi neuznávame. V prípade, že sa vyskytne nejaká objektívna súťaž, kde sa bude brať naozaj ohľad na názor poroty, tak nad tým budeme možno znova uvažovať. Hlavne nech je tam ten feedback aj od ľudí z branže, nech vieme, ako na tom naozaj sme.
V pohode…  No ok, to bol záver. Tak ďakujem za rozhovor a ako je u mňa zvykom poprosím ťa o nejaký ten odkaz pre  čitateľov Metalmania-Magazínu.
Villy Zemeš: Ďakujem aj ja za rozhovor a čo by som odkázal… V podstate platí to iste, čo som písal naposledy. Počúvajte srdcom, zachovajte priazeň, podporujte kapely, choďte im na koncerty, robia to pre vás a pre kapelu nie je nič krajšie ako to, keď vás potom uvidí pod pódiom a práve to je to najväčšie zadosťučinenie 🙂
Foto: Friday Whiskey
Linky:
Facebook: https://www.facebook.com/fridaywhiskey
Bandzone: http://bandzone.cz/fridaywhiskey