Keith Emerson is death
12. March 2016
This day was very said, another great rock person is death. Keith Emerson from bands like The Nice and Emerson, Lake & Palmer died in his 71.
R.I.P.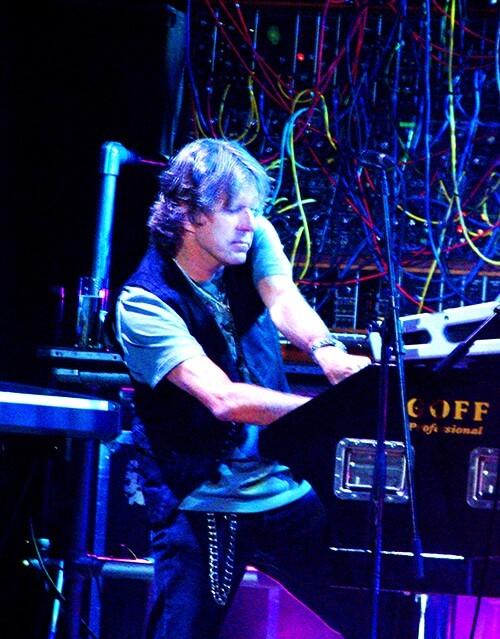 Source of Information: http://www.rollingstone.com/, foto: www.wikipedia.org
NERVOSA – Unveils New Album Details!
8. March 2016
Brazil`s meanest power trio have returned!
NERVOSA indulge in relentlessly raw all-female thrash metal on their second studio album Agony that almost effortlessly merges the energy of the glorious 80s with the refined aggression of this millennium! Today the band release the cover artwork, track listing & announces the release date!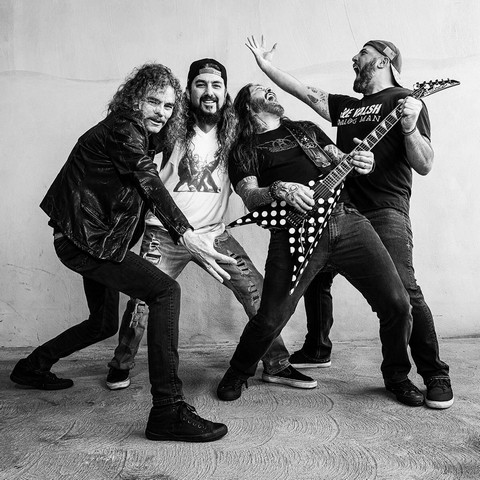 Tracklist:
Arrogance
Theory Of Conspiracy
Deception
Intolerance Means War
Guerra Santa
Failed System
Hostages
Surrounded By Serpents
CyberWar
Hypocrisy
Devastation
Wayfarer (Bonus Track)
Agony was mixed and mastered by Andy Classen and this new Thrash masterpiece will be released on June 3rd via Napalm Records!
This South American riff tornado is in flawless shape! With nods to Kreator, Slayer and more, this new album is really just the tip of the iceberg here, and the Brazilian squad continues to drag its fans down into a malicious maelstrom full of old school darkness!
Links:
www.facebook.com/femalethrash
www.nervosaofficial.com
Press Release
Shadowdream (Serbia) re-sign with Wormholedeath
8. March 2016
We are proud to announce that ambient/jazz one man band Shadowdream signed a new licensing deal with Wormholedeath for the worldwide release of his new album "The Sunsettler's Motel"
After his 10th anniversary record release "UM" wich reached more than 9 million of Ad-Enable Streaming Hits, Shadowdream is ready to unleash his new amazing masterpiece that we believe will be another great success!
Release date is still being discussed and will be announced soon.
Shadowdream stated:
"Two years ago, after a decade spent through all sorts of musical landscapes, I finally met a person who is as dedicated and lovable, not just as someone you can work with, but as someone as a genuine person as well. Carlo Bellotti and WormHoleDeath gave me an opportunity back then which I never imagined and since then Shadowdream has become something I never dreamt of that could be. Now two years later, I am honoured and thrilled to continue the Artistic journey with Carlo and WormHoleDeath, as he is a support and a friend whom I trust wholeheartedly and with whom I will always share my music without any doubts. The success of Shadowdream is not a success of just one person behind it, but that of all of you who stood beside me while I worked on it, especially Carlo who believed in the music being created. Grazie mille!"
Worm stated:
"I felt flattered when a couple of years ago Shadowdream asked us to release his 10th anniversary release UM. We both didn't promise each other anything and we both knew that this was going to be an experiment, purely approached for mutual artistic pleasure. It has gone way over our expectations with our catalogue's highest amount of online and paid streams through the Orchard's digital network. This is history. The present is "The Sunsettler's Motel" which has made me call Rastko and beg him to release the new album with us again. I think that he has been thinking of it less than one minute and has said YES! I screamed YES!!! Here we go again, with an awesome record produced for Wormholedeath. You will understand why I am so excited after having checked this new effort from Shadowdream. It's dark, mainstream, warm and wrapping … Relaxing and shocking at the same time. An higher level of inspiration for sure. For now, let us work more to develop the complicated marketing. We are on it already.!!! "
Links:
http://shadowdreamband.webs.com
http://www.wormholedeath.com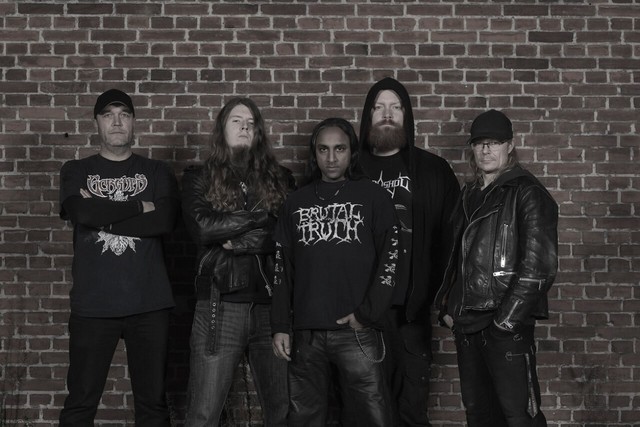 Source of Information: Wormholedeath
Arakain & Dymytry – new live clip
10. March 2016
Czech thrash metal legend Arakain published new live clip to song Do stejný řeky, duet with friendly band Dymytry.
Links:
http://www.arakain.eu/info/
https://www.facebook.com/arakain/?fref=ts
Source of Information: www.youtube.com
AWRIZIS – new single
9. March 2016
Czech metal band AWRIZIS published new single DEAD FOR SURE.

New album will be release on 02. May 16
More info: https://www.facebook.com/AWRIZIS/
Awrizis: HYBRID METAL
www.myspace.com/awrizis
www.bandzone.cz/awrizis
www.facebook.com/awrizis
Source of Information: Awrizis