Worstenemy – začiatok nahrávania nového albumu
27.11.2016
Talianski death metalisti WORSTENEMY začali nahrávať nový album v štúdiu Mathlab pod dohľadom producenta Jonnyho Mazzeoa nahrávať nový album.
Mixáž bude mať na starosti Christian Donaldson (Cryptosy) v Montreale.
Trailer:
https://www.youtube.com/watch?v=idAB5fruC1Y
WORSTENEMY
https://www.facebook.com/worstenemyband
WORMHOLEDEATH
http://www.wormholedeath.com
https://www.facebook.com/WormHoleDeath
Zdroj: WormHoledeath Press
Deep Purple – nový album
25.11.2016
Legendárni hard rockeri Deep Purple v jari 2017 predstavia svoj nový počin. Jeho názov bude Infinite. Viac info zatiaľ nezverejnili.
Linky:
http://www.deeppurple-nowwhat.com/
https://www.facebook.com/officialdeeppurple/?fref=ts
Zdroj: https://www.facebook.com/earmusicofficial/?fref=ts, foto: www.metal-archives.com
Mallevs Maleficarvm – zmluva s NoiseArt Records
25.11.2016
Vydavateľsvo NoiseARt Records oznamuje uzavretie zmluvy s nemeckou melodic black metalovou kapelou MALLEVS MALEFICARVM. Vznikli v roku 2011 a zakladajúcim členom bol Marius Berendsen.
Debut je plánovaný na apríl 2017.
Pozrite si prvý trailer:

Linky:
https://www.facebook.com/mallevsmaleficarvmbm
www.noiseart.eu
Zdroj: NoiseArt Records
Nový singel z albumu Back to Life – A Tribute to Goodbye to Gravity
24.11.2016
Four Minutes of Rage, nahraný kapelou Sequence (hardcore/moderný metal) zo Srbska je novým singlom z albumu Back to Life – A Tribute to Goodbye to Gravity, albumu obsahujúceho skladby Goodbye to Gravity nahrané formáciami z celého sveta. Je to charitatívny projekt, ktorého výťažok je určený členom GTG a rodinám obetí tragédie v bukureštskom Colectiv Clube, ktorá sa odohrala 30. októbra 2015 počas koncertu GTG k albumu Mantras of War, keď neočakávaný požiar od pyrotechniky si vyžiadal 64 obetí (medzi nimi aj 4 z piatich členov GTG) a stovky zranených:
CD si môžete objednať: http://smarturl.it/TributeGTG-PHD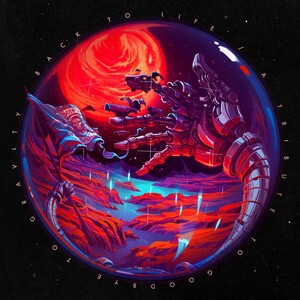 Link na vypočutie singla: https://www.youtube.com/watch?v=Av9LDTiEd4E&index=1&list=PL_L9cRWp4DVOx_OG6wZdkLszjskfES5pg
Skladba bola nahratá a zmixovaná Szabolcsom Sebőkom v Alxin Music Production a mastrovaná Luculescuom Alinom Gabrielom.
Tracklist:
Cruadalach (Czech Republic) – Waking Up
Outbreak (Rumunsko) – Unusual Suspects
Changing Skins (Rumunsko) – Vanishing Point
Nightshadows Lament (with members from My Dying Bride, Tristania, Apoptygma Berzerk, Mortiis, Hellbound Hearts and Green Carnation) – Horizons
Stonelight feat. Toni Dijmarescu (Rumunsko) – I Won't Wait
Anna Murphy (ex-Eluveitie – Švajčiarsko) – Through It All
Bruma (Rumunsko) – Between the Tides
Bedårande Barn (Švédsko) – Back to Life (akusticky)
Days of Confusion & Vița de Vie (Rumunsko) – The Day We Die
News from Nowhere (Rumunsko) – Shadow Puppets
Wind Rose (Taliansko) – Atonement
Sequence (Srbsko) – Four Minutes of Rage
Matricide (Izrael) – Rise From the Fallen
L.O.S.T. (Rumunsko) – Heed the Call
Bucium (Rumunsko) – What If
Mindcage Escape (Rumunsko) – This Life Is Running Out
Spaceman (Goodbye To Gravity Version) – Babylon Zoo cover
Linky:
Kontakt Sequence:
www.facebook.com/bandsequence
https://UMRDD.lnk.to/Sequence-FaithInMeNe
Kontakt U Rock / Universal Music Romania:
urock@umusic.ro
www.facebook.com/uRockmusicpage
www.facebook.com/umusicro
www.umusic.ro
Goodbye to Gravity:
Youtube: www.youtube.com/goodbyetogravity, www.youtube.com/GoodbyeToGravityVEVO
Facebook: www.facebook.com/goodbyetogravity
Web: www.umusic.ro/goodbyetogravity
Zdroj: U Rock
Ithilien – zmluva s Wormholedeath
24.11.2016
Belgickí folk/coreisti Ithilien uzavreli zmluvu s vydavateľstvom Wormholedeath na vydanie ich nového albumu Shaping the Soul.
Videoukážka:
https://www.youtube.com/watch?v=ZqK_tErOnnA&feature=youtu.be
Dátumy:
Digitálne vydanie: 17. február 2017 (Wormholedeath/The Orchard)
Fyzické : 17. február 2017 (Aural Music Group)
Linky:
Ithilien:
www.facebook.com/Ithilien.Music
twitter.com/ithilienmetal
www.instagram.com/ithilien.folkcore.metal
www.youtube.com/user/Ithilienmusic
ithilienfolkmetal.bandcamp.com
www.reverbnation.com/ithilien
WORMHOLEDEATH
www.wormholedeath.com
www.facebook.com/WormHoleDeath
Zdroj: WormHoledeath Press