Sepultura – lyric video for song from their upcoming album
9. December 2016
Brazilian metal icon Sepultura published lyric video for song Am the Enemy from their upcoming album Machine Messiah. It will be release on 13. January 2017:
www.youtube.com/watch?v=pCEe44CgyAM
Tracklist:
Machine Messiah
I Am The Enemy
Phantom Self
Alethea
Iceberg Dances
Sworn Oath
Resistant Parasites
Silent Violence
Vandals Nest
Cyber God

Links:
http://sepultura.com.br/
https://www.facebook.com/sepultura/?fref=ts
Source of Information: https://www.facebook.com/nuclearblasteurope/
CRYSTAL VIPER: NEW VIDEO AND NEW SINGLE OUT NOW!!!
9. December 2016
Polish Heavy Metallers CRYSTAL VIPER released a brand new video clip to the first single off the new album, entitled "The Witch Is Back".
The video clip has been produced by the Grupa 13 production house, which most recently also did the KREATOR, BEHEMOTH and AMON AMARTH videos. "The Witch Is Back" single is available as an online stream on Spotify, Apple Music and other streaming services, and except that the digital download is available on iTunes and Amazon. Fans that will decide to preorder the digital version of the forthcoming new album, will be able to immediately download "The Witch Is Back" single for free.
CRYSTAL VIPER are returning after a 4 year absence, with a brand new concept album entitled "Queen Of The Witches", which will be released on February 17, 2017, on AFM RECORDS.
The album has been produced by Bart Gabriel (CIRITH UNGOL, MYTHRA, SACRED STEEL), and engineered and mixed by Mariusz Pietka (JACK STARR'S BURNING STARR, LONEWOLF, MORTICIAN).
The album's cover artwork has been created by the legendary German artist, Andreas Marschall (RUNNING WILD, BLIND GUARDIAN, OBITUARY). "Queen Of The Witches" also features three special guests: the MANOWAR co-founder and guitar hero Ross The Boss, and no less legendary Jeff Dunn (aka Mantas) of VENOM / VENOM INC., will appear with guitar solos in two of the songs. Except that, in one of the songs fans will hear a duet of Marta Gabriel and Steve Bettney, vocalist of the NWoBHM cult heroes SARACEN.
"Queen Of The Witches" will be available as limited edition vinyl LP (first pressing: 500 copies on white vinyl, gatefold cover), CD, and digital download. The LP and CD versions will include different bonus tracks. The album can be already pre-ordered: http://bit.ly/CRYSTALVIPER_Queen_PREORDER
Artwork: http://67.media.tumblr.com/88e8d44ed90d0a66de8146bb73bca2e6/tumblr_oen06dXsns1rxgn02o1_1280.jpg
Band Photo:
http://66.media.tumblr.com/e6bf373bf64bb5002527cae7c4ca3e9c/tumblr_oen06dXsns1rxgn02o2_1280.jpg
Links:
http://www.crystalviper.com/
https://www.facebook.com/crystalviperofficial/?fref=ts
Source of Information: Bart Gabriel
International super-group pays tribute to Goodbye to Gravity
7. December 2016
"Horizons", recorded by international super-group Nightshadows Lament, with members from My Dying Bride, Tristania, Apoptygma Berzerk, Mortiis, Hellbound Hearts or Green Carnation, is a new single from the album Back to Life – A Tribute to Goodbye to Gravity.  Album that contains Goodbye to Gravity songs recorded by various international bands.
This is a charitable project as all the profits will be donated to the GTG members and families and to the victims from the Colectiv Club tragedy from Bucharest, Romania, happened on October 30th 2015 during the release show of the "Mantras of War" album, when an unexpected fire from the pyrotechnics caused 64 victims (including 4 out of the 5 GTG members) and hundreds of injured ones.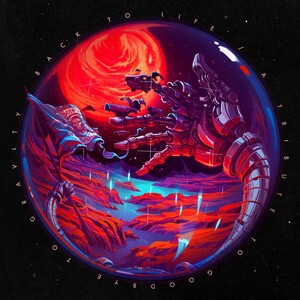 CD's can be ordered from here: http://smarturl.it/TributeGTG-PHD
The single can be listened here: https://www.youtube.com/watch?v=5fDFPU7482w&list=PL_L9cRWp4DVOx_OG6wZdkLszjskfES5pg&index=1
Nightshadows Lament is:
Kjetil Nordhus (Green Carnation / Tristania / Subterranean Masquerade) – voce
Shaun MacGowan (My Dying Bride) – chitara, keyboard
Thomas Emil Jakobsen (Apoptygma Berzerk / Animal Alpha / Mortiis) – tobe
Danny Lambert (Hellbound Hearts) – bass
Shaun declared:
"Although I wasn't aware of Goodbye To Gravity before October I've had the pleasure playing in Romania several times making many great friends along the way. It is truly saddening for such an incident to happen at any music event, but in our own subculture and with friends present hits close to home. We hope our take on the track 'Horizons' will be an honourable tribute to both Goodbye To Gravity and all those affected."
The song was recorded and mixed by Kenneth Lykkas at Head Disco Studios and mastered by Luculescu Alin Gabriel.
Nightshadows Lament originated as a doom/black metal project in 2005 with music written by Shaun MacGowan and vocals performed by several others on EPs 'Isolophobia' and 'Prayers Gone Unheard'. The project lay dormant until 2016 when resurrected for tribute to Goodbye To Gravity and those affected by the tragedy in October 2015.
Links:
Nightshadows Lament:
www.facebook.com/nslament
U Rock / Universal Music Romania:
urock@umusic.ro
www.facebook.com/uRockmusicpage
www.facebook.com/umusicro
www.umusic.ro
Goodbye to Gravity:
Youtube: www.youtube.com/goodbyetogravity, www.youtube.com/GoodbyeToGravityVEVO
Facebook: www.facebook.com/goodbyetogravity
Web: www.umusic.ro/goodbyetogravity
Source of Information: U Rock
Under Static Movement: new EP "The Mirror" promoted by Atomic Stuff
7. December 2016
Alternative metal band Under Static Movement signed a deal with Atomic Stuff to promote its new EP "The Mirror", published on December 2nd, 2016. The self released EP is available on all major digital platforms.
Tracklist:
Death By Lobotomy
Falls From Grey
Mezcal
Put Your Finger Inside
Seven
Still Laying
The Solution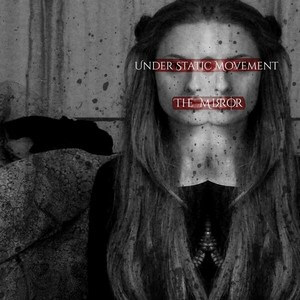 Lineup:
J.P. – vocals
Riku – guitar
Bone – guitar
Fede – bass
Nik – drums
A video for the first single "Mezcal":

Links:
https://www.facebook.com/understaticmovement
https://soundcloud.com/understaticmovement
https://www.atomicstuff.com/understaticmovement.html
Source of Information: Atomic Stuff Promotion