GRAVE DIGGER RELEASE BRAND NEW LYRIC VIDEO! – New Album 'Healed By Metal' Out January 13th 2017!
12. December 2016
36 years of still being one of the most influential bands in heavy metal, Germany`s metal pioneers GRAVE DIGGER are back with a brand new album! 'Healed By Metal', coming January 13rd 2017 on Napalm Records, will heal our metal souls with stomping anthems and epic riffs: GRAVE DIGGER stay true to their no-frills traditional brand of metal on album number eighteen, letting the heavy thunder rain!
Now the band around the reaper unleashed a brand new lyric video for the track 'Call For War', get healed by metal and watch the new video right HERE!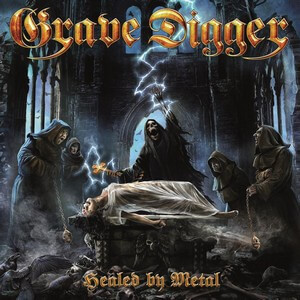 The band on the brand new track:
"CALL FOR WAR … a banger in best Grave Digger tradition, simple and energetic – if it catches you once, it won't let go of you anymore. Don't try to run and hide.. the refrain will haunt you everywhere… there's no escaping. CALL FOR WAR … a statement against war and oppression!!!"
Tracklist:
HEALED BY METAL
WHEN NIGHT FALLS
LAWBREAKER
FREE FOREVER
CALL FOR WAR
TEN COMMANDMENTS OF METAL
THE HANGMAN'S EYE
KILL RITUAL
HALLELUJAH
LAUGHING WITH THE DEAD
Videoclip for title song: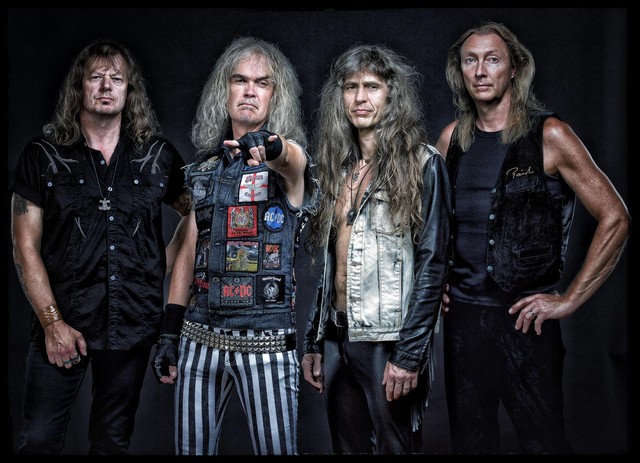 Links:
www.facebook.com/gravediggerofficial
www.grave-digger-clan.com/
www.napalmrecords.com
www.facebook.com/napalmrecords
Source of Information: Napalm Records Promotion Team
WARBRINGER Unveil First Album Details Including Title,
Album Artwork & Release Date!
12. December 2016
WARBRINGER has continued to evolve throughout its four albums into the one of the most aurally devastating bands in the scene today. On March 31st they deliver their monumental 5th record entitled Woe to the Vanquished and make a triumphant step forward on this record–it's an absolute must for ANYONE who's into metal today.
WARBRINGER singer John Kevill describes the new album musically:
"For the music on this record we re-focused ourselves after a lot of the experiments on Empires Collapse, and decided we wanted to make a record that is start-to-finish more merciless, ruthless, and cruel, but also maintains some of the more melodic and progressive sense. What we ended up with is a record that has a lot of traits of classic thrash but also a lot of extreme metal, and a rather unique version of that blend. It's overall faster and meaner than anything else we've put out, but also has our biggest and most ambitious song, the 11-minute "When the Guns Fell Silent" to close the record."
Woe to the Vanquished has been carefully crafted over period of time, and the album was produced and mixed by Mike Plottnikoff (Fear Factory, In Flames), mastered by Howie Weinberg (Slayer, Pantera) with cover art by the esteemed Andreas Marschall (Sodom, Blind Guardian, Obituary).
Kevill explains the stunning album artwork, "It is directly based on a photograph from the end of the First World War–a grim monument, a pyramid of 12,000 German spiked helmets, right in the middle of New York City. What struck me about the image is firstly how morbid it seems to be celebrating 12,000 dead men and calling it victory."
Kevill, who is studying to be a history professor, comments on the title, Woe to the Vanquished and the story behind it: "The title "Woe to the Vanquished" comes from early Roman history–before they were the huge empire they became. In 390 BC, a host of Gauls led by a warlord called Brennus attacked Rome, and captured all the city except the Capitoline Hill. From this hill the defeated Romans made a bargain, they would pay 1,000 pounds of gold for the Gallic army to leave the city with no further bloodshed. The Romans bring the gold before Brennus, who uses his own scales to measure it. On the Gaul's scales, the Roman's thousand pounds of gold measured to be less, which led the Romans to complain that the scale was rigged (it probably was). Responding to this, Brennus speaks "Vae Victis" (Woe to the Vanquished) and throws his sword on the counterweight. Because the Romans lost, they have to pay the rigged sum of gold as well as the weight of the sword, to add insult to injury. The irony here is that vowing this type of humiliation would never happen again, Rome went on to become an ancient war machine conquering and subjugating most of the old world. On the record "Woe to the Vanquished" is spoken in an ironic, mocking tone–the defeated are trampled and time marches on, uncaring, and forgets they ever existed."
"One of the great things about heavy metal as a genre is you can express tougher subject material than "I met a (boy/girl) and it was (happy/sad)". I looked for the most monolithic evil I could find to write about with this destructive, intense music… and I did not have to look any further than reality. Forget Satan, that's a children's story. Real evil is in the hearts of men."
The band has released a special extended making-of the album video. Watch it HERE.
Pre-Orders will be available shortly!
Hot on the heels for their album release, the band will be hitting the road all over Europe in Spring and Summer, including confirmed festivals like Spain's Resurrection Fest, Slovenia's Metal Days and Devilstone in Lithuania, with more to be announced.
Stay put for more news to come
Links:
www.warbringermusic.com
www.facebook.com/Warbringermusic
Source of Information: Napalm Records Promotion Team
Anna Murphy (ex-Eluveitie) recorded a song for the Goodbye to Gravity tribute album
12. December 2016
"Through It All" recorded by Anna Murphy (ex-Eluveitie) is a new single from the album Back to Life – A Tribute to Goodbye to Gravity, album that contains Goodbye to Gravity songs recorded by various international bands.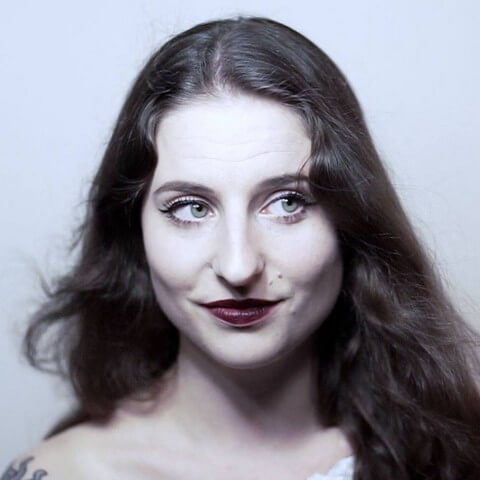 This is a charitable project as all the profits will be donated to the GTG members and families and to the victims from the Colectiv Club tragedy from Bucharest, Romania, happened on October 30th 2015 during the release show of the "Mantras of War" album, when an unexpected fire from the pyrotechnics caused 64 victims (including 4 out of the 5 GTG members) and hundreds of injured ones.
The song was recorded, mixed and produced by Anna Murphy at Soundfarm Studios, mastered by Luculescu Alin Gabriel and can be listened here:
www.youtube.com/watch?v=fAFoH3_R8cY&index=1&list=PL_L9cRWp4DVOx_OG6wZdkLszjskfES5pg
Anna declared:
""Through It All" is a fantastic song, I enjoyed making a cover version of it. The melodies and harmonies fit my style very well and I'm glad I could be a part of this. I can't find a lot of words for what happened at the Colectiv club. When I read about it I had just recently been on a tour where we played on the exact same stage, I still remember exactly how everything looked and how the show went. My thoughts go out to all the victims, recovering survivors and their friends and family. I hope all of you find inner peace and strength."
CD's can be ordered from here: http://smarturl.it/TributeGTG-PHD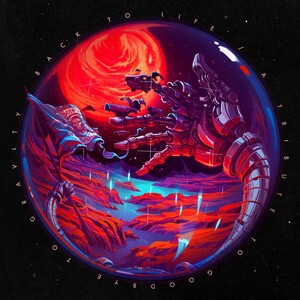 Full album tracklist:
Cruadalach (Czech Republic) – Waking Up
Outbreak (Romania) – Unusual Suspects
Changing Skins (Romania) – Vanishing Point
Nightshadows Lament (with members from My Dying Bride, Tristania, Apoptygma Berzerk, Mortiis, Hellbound Hearts and Green Carnation) – Horizons
Stonelight feat. Toni Dijmarescu (Romania) – I Won't Wait
Anna Murphy (ex-Eluveitie – Switzerland) – Through It All
Bruma (Romania) – Between the Tides
Bedårande Barn (Sweden) – Back to Life (acoustic)
Days of Confusion & Vița de Vie (Romania) – The Day We Die
News from Nowhere (Romania) – Shadow Puppets
Wind Rose (Italy) – Atonement
Sequence (Serbia) – Four Minutes of Rage
Matricide (Israel) – Rise From the Fallen
L.O.S.T. (Romania) – Heed the Call
Bucium (Romania) – What If
Mindcage Escape (Romania) – This Life Is Running Out
Spaceman (Goodbye To Gravity Version) – Babylon Zoo cover
ahura2
Contact Anna Murphy:
www.facebook.com/annamurphyofficial
www.annamurphy.ch
https://soundcloud.com/annamurphy
Contact U Rock / Universal Music Romania:
urock@umusic.ro
www.facebook.com/uRockmusicpage
www.facebook.com/umusicro
www.umusic.ro
Goodbye to Gravity:
Youtube: www.youtube.com/goodbyetogravity, www.youtube.com/GoodbyeToGravityVEVO
Facebook: www.facebook.com/goodbyetogravity
Web: www.umusic.ro/goodbyetogravity
Source of Information: U Rock
DISCONSOLATE – "Behind the Doors of Perception" CD-DIGIPACK (16.12.2016)
12. December 2016
Czech label Support Underground will release debut album of Slovak death metal band Disconsolante – Behind the Doors of Perception. For first time it was released in 2011 like self-released. It will be first death metal record, who will be release via this label!
Into the Mind
The Dark Forest in My Thoughts
Blind Man, Empty Soul
Confused
The Deepest Secrets
Putrefy
Entrance to Decay
Destruct
Behind the Doors of Perception
Wanderer
Recorded and mastered by Martin Barla, MF Studio, Poprad 211
All songs produced by Disconsolate
Intro (Into the Mind) composed by Zoltan Tóth
Lyrics written by Beata Brozmannová, Psylocide and Katarína Timková
Cover artwork by Deather
Band logo by Jozef "Magda" Pobočík
Photos by Matej Polák
Booklet designed by Psylocide
DISCONSOLATE:
Marko Petruš – Bass
Jozef Kešely – Drums
Martin Pribula – Guitar
Boris Palko – Guitar
Štefan Timko – Vocals
http://bandzone.cz/disconsolate
Order on:
http://www.supug.cz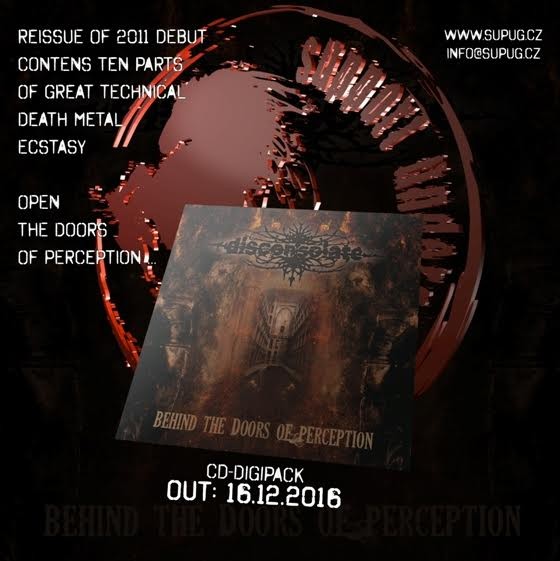 Source of Information Support Underground
Carpatia Castle
info@carpatiacastle.cz
http://www.carpatiacastle.cz/
Carpatia Castle – new album released
14. December 2016
Czech gothic-rockers Carpatia Castle was released new album Černe století  (Black Century) in both language versions – Czech/English.
Youtube teaser:

Contacts and links:
Web: http://www.carpatiacastle.cz/
Facebook: https://www.facebook.com/carpatiacastle.cz
Bandzone: http://bandzone.cz/carpatiacastle
E-mail: info@carpatiacastle.cz
Source of Information: Václav Votruba