Judas Priest – Turbo 30. years
16. December 2016
To celebrate the 30th Anniversary of Turbo, Judas Priest will be releasing a special re-issue, February 3rd 2017. "Turbo 30" comes in a three CD package with the album fully remastered as well as the two CD live concert recorded in Kansas City during the band's FUEL FOR LIFE World Tour.

Disc One – Turbo: Remastered:
Turbo Lover
Locked In
Private Property
Parental Guidance
Rock You All Around The World
Out In The Cold
Wild Nights, Hot & Crazy Days
Hot For Love
Reckless
Disc Two – Live At The Kemper Arena, Kansas City:
Out In The Cold
Locked In
Heading Out To The Highway
Metal Gods
Breaking The Law
Love Bites
Some Heads Are Gonna Roll
The Sentinel
Private Property
Desert Plains
Rock You All Around The World
Disc Three – Live At The Kemper Arena, Kansas City:
The Hellion
Electric Eye
Turbo Lover
Freewheel Burning
Victim Of Changes
The Green Manalishi (With The Two-Pronged Crown)
Living After Midnight
You've Got Another Thing Coming
Hell Bent For Leather
Links:
http://www.judaspriest.com/
https://www.facebook.com/OfficialJudasPriest/?fref=ts
Source of Information: blabbermouth.net
Trollfest – digital single & video clip of "Steel Sarah" released
16. December 2016
Norwegian Balkan metallers TROLLFEST are going to release their new Album "Helluva" on February 24th, 2017 via NoiseArt Records. And the seventh studio album promises to be a helluva album.
The Trolls once more bring their mix of extreme metal and balkan influences to a new level with an added Brass section, combined with more Kaos!
Today, Trollfest presents Steel Sarah, the princess of perfume, the feminine fighter, the gentle gladiator! She is the tank on an enormous adventure led by another troll-dude, who shall be introduced later! She climbs caves and slays snakes with maximum feminine ferocity!! Eat your heart out, Arnold Braunschweiger!!
TROLLFEST states:
"We wanted a vintage look for this video, so we borrowed the time-machine from you-know-who and traveled back to 1987 to do this the right way. Some of you may not know this, but Manskow had his own talkshow for a couple of years back then. The whole deal was filmed live, no playback of lipsyncing at all (obviously), mastered it a great VHS-studio and threw it in the time-machine! Unfortunately we lost our way, ended up in the middle ages, forgot the tape somewhere around Camelot, but it was actually discovered last week by some geologists looking for geological stuff! Lucky break! So, here it is, guys! The first video from our upcoming album H*lluva, out Feb 24th, 2017!"
Pre-order a physical copy of »Helluva« by itself or in various bundles here: http://helluva.noiseart.eu/
"Steel Sarah" is now available as an instant download, when you pre-order »Helluva« digital.
The single is also available on all digital plattforms.
Tracklisting of "Helluva":
This Is Just The Intro
Professor Otto
Spelunking Sisters
Gigantic Cave
Steel Sarah
Trollachen
Hen Of Hades
Reiten mit ein Fisch
Fräulein Helluva
Kabaret
La Grande Finale
What A Good Idea
Bonus-Songs (Digipak-Version)
Don Gnomo Vega
Sputnik
More about "Helluva"
Non-Lyric-Video "This Is Just An Intro": https://www.youtube.com/watch?v=1OKw175ouKk&feature=youtu.be
Studio Trailer #1: https://www.youtube.com/watch?v=_QlnidalbcA&feature=youtu.be
Studio Trailer #2: https://www.youtube.com/watch?v=CiXoz6lgR3I
Links:
www.trollfest.com
www.facebook.com/trollfestofficial
www.noiseart.eu
Zdroj: NoiseArt Records
Milking the Goatmachine – first album trailer released
14. December 2016
The German grindcore goats MILKING THE GOATMACHINE will return with a new album next year.
Inspired by diabolical black metal music the album is entitled "Milking In Blasphemy" and will be released March 31st, 2017 via NoiseArt Records.
Today, the band presents the first trailer of the upcoming record.
Check it out: https://youtu.be/lFBI2_vjpv0
The band states:
"Now a year has past since our psychiatrist Carl Gustav Leid ordered us to take a break. We followed this strictly. But this was a mistake… the voices in our heads are rioting and we have lost the control about ourselves. We are sputtering with ideas and energy. The new album is in progress and this will be the freakiest and simultaneously most diabolical what we have released so far."
Stay tuned for more info.
The latest Album "Goatgrind" was released in 2015 via NoiseArt Recrods.
Order the album here:
GOATSHOP: www.goatshop.bigcartel.com
EMP: http://www.emp.de/milking-the-goatmachine-goatgrind-cd-t-shirt/art_317262/
More about "Goatgrind":
"#idiot"lyric video: https://www.youtube.com/watch?v=N9bZpidjErw
"Farm Of The Mutilated" drum video: https://www.youtube.com/watch?v=xVGlJa9CFCQ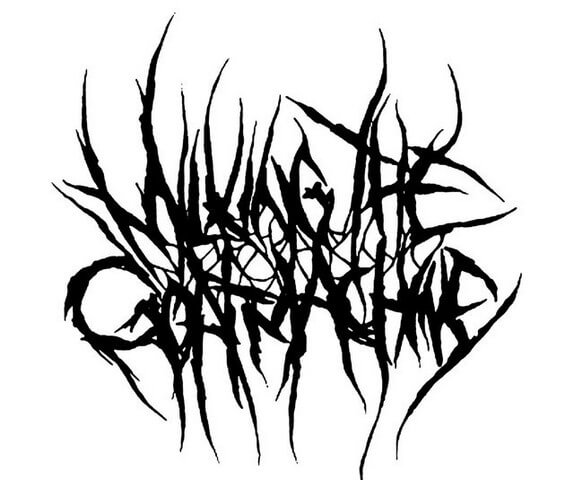 Links:
www.facebook.com/milkingthegoatmachine
www.noiseart.eu
Source of Information: NoiseArt Records
MAJESTY – lyric video of "Die Like Kings" released/

13. December 2016
More intense, more powerful and more epic – MAJESTY have reached the next stage of evolution and sound the horn of their new album "Rebels" to conquer the Heavy Metal throne. Recorded in the band's own studio and refined by the mixing and mastering of Frederik Nordström in the Studio Fredman, "Rebels" is the fundament for "Majesty 2.0".
Today, the band just released the lyric video of first digital single "Die Like Kings".
Check it out here: https://www.youtube.com/watch?v=5NAcGAzc_zM
Pre-order "Rebels" here:
http://rebels.noiseart.eu
To present these new songs on stage, the band will embark on a 5+ week European tour with the finnish heavy Metallers BATTLE BEAST.
MAJESTY vocalist Tarek states:
"We're proud to be able to join our friends in BATTLE BEAST as special guest on their »Bringer Of Pain« European tour. We will play a 60-minute set to fittingly celebrate our new album »Rebels«. This tour also gives us a chance to play in countries we never visited before. We're heavy metal rebels and born to be on the road. I hope to see you all in March and April 2017 to revel in ultimate heavy metal parties across the entire tour!"
Links:
www.majesty-metal.de
www.facebook.com/majestymetal
Source of Information: NoiseArt Records
A Hero For The World – New EP "The Prayer" Released today
13. December 2016
International Heroic Rock & Metal Band A HERO FOR THE WORLD from Sweden & the Philippines released today December 13th 2016 the EP "The Prayer" featuring the following 3 songs;
"The Prayer" from the movie "Quest For Camelot" originally sung by Celine Dion & Andrea Bocelli, as well as "Wind Of Change" (Scorpions) and "Forever" (Stratovarius).
Spotify:
A Hero for the World – The Prayer
Youtube:
www.youtube.com/aherofortheworld
Links:
www.aherofortheworld.com
www.facebook.com/aherofortheworld
Source of Information: Maria Sanchez