SATYRICON UNVEIL FIRST DETAILS ABOUT BRAND NEW ALBUM!
12. July 2017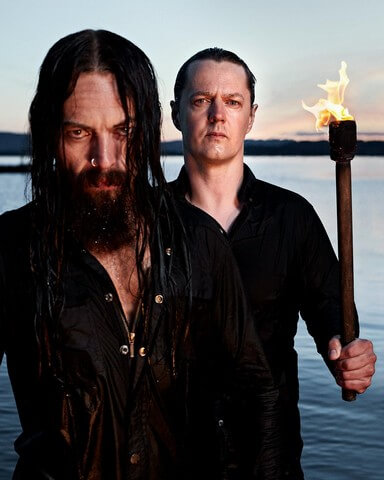 Nearly three years in the making, SATYRICON have announced that 'Deep calleth upon Deep', their highly anticipated ninth studio album, is set for release on 22nd September via Napalm Records.
Recorded in Oslo, Norway and Vancouver, Canada, during early 2017 and mixed together with revered studio guru Mike Fraser (who previously worked on SATYRICON's 2006 album, 'Now, Diabolical'), 'Deep calleth upon Deep' is not just a new collection of songs from one of extreme music's most enduring and reliable bands: this is a wholesale reinvention and a brand new era in SATYRICON history.
Frontman and visionary, Satyr informs us "Approaching this release, what I always kept in mind is that either this is the beginning of something new or it's gonna be my last record. If this is going to be the last, then it needs to be something special. If there are more records, then I'd better make sure that this is so different from the last one that it feels like a new beginning. I think it's really, really dark, very spiritual and filled with confidence and energy."
'Deep calleth upon Deep' is a profound statement about the essence of SATYRICON's music and the eternal value of art itself. Satyr continues, "The way that I see it is that for any art, be it SATYRICON or any other form of art with substance, in order for you to be able to inhale and completely understand it, it will take a little bit of you as well. If you get it all after a couple of listens, you know that it probably won't stay with you. So the title is saying, 'From the depth of the people making this record to the depth of the listener…' If you want to take part in this journey, you should be prepared to dig deep down in the darkest corner of your soul with us."
SATYRICON is also proud to share the album's front cover – an obscure drawing from 1898 by perhaps the greatest Norwegian artist of all time, Edvard Munch.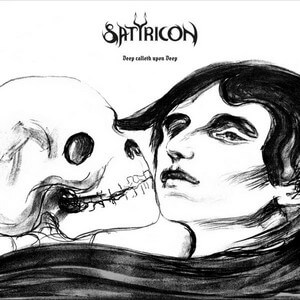 SATYRICON have always excelled as a live band, their evocative performances increasingly becoming special events as their frequency is dialled back to accommodate the Oslo band's new 'modus operandi'. The band are set to play a European run of dates in support of Deep calleth upon Deep:
Links:
http://www.satyricon.no
http://www.facebook.com/satyriconofficial
http://www.napalmrecords.com
http://www.facebook.com/napalmrecords
Source of Information: Napalm Records Promotion Team
Cradle of Filth – videoclip for single from their upcoming album
11. July 2017
British band Cradle of Filth published videoclip for their song Heartbreak And Seance, the first single from their upcoming album Cryptoriana – The Seductiveness of Decay.
It will be release on 22. September via Nuclear Blast.
Links:
http://www.cradleoffilth.com/
https://www.facebook.com/cradleoffilth/?fref=ts
http://www.youtube.com/user/cradleoffilthtv
Source of Information: https://www.facebook.com/cradleoffilth/?fref=ts
Worhol sign a publishing deal with Wormholedeath & announce debut album release via Imminence Records!
11.7.2017
American symphonic rock act Worhol have signed a world wide publishing deal with Wormholedeath Records.
The bands debut album "The Awakening" will be released worldwide on July 14th, 2017 via Imminence Records.
Worhol statement:
"When you strive to succeed, paths are created. When you put your soul into your art, doors open. When you build your team, opportunities are endless. We in Worhol are ecstatic to announce that we have signed a world wide publishing deal with WormHoleDeath and look forward to all the things we will accomplish together!"
Line Up
Ashley Worhol – Vocals / Piano
Larry Worhol – Guitar / Piano
Craig Malinowski – Bass
Youtube teaser:

Links:
http://www.worhol.net/
http://www.facebook.com/Worhol.Productions
imminencerecords.com
www.facebook.com/ImminenceRecords
Source of Information: WormHoledeath Press