Almanac – new album »Kingslayer« out in November!
27. July 2017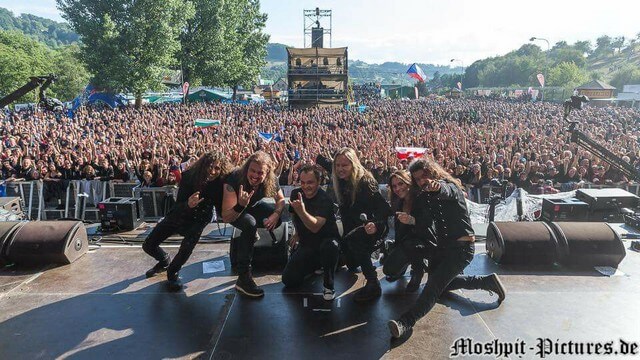 Almanac, new band of Victor Smolski (ex Rage) band with three known singers Jeannette Marchewka (LINGUA MORTIS ORCHESTRA), Andy B. Franck (BRAINSTORM) and David Readman (PINK CREAM 69), announced the end of recording process of their upcoming album Kingslayer
It was recorded at HeyDay Studios in Wuppertal, Germany. "Our second strike is done," reveals guitar player Victor Smolski and explains, that "»Kingslayer« is the logical follow-up to »Tsar«, just more compact, heavier and faster. The cover artwork was once again created by Hungarian artist Gyula Havancsák (ACCEPT, DESTRUCTION a.o.).
Links:
http://www.almanac.band/
https://www.facebook.com/AlmanacVS.band/?fref=ts
Source of Information: https://www.facebook.com/nuclearblasteurope/?fref=ts, title photo: https://www.moshpit-pictures.de/
Europe – upcoming album
27. July 2017

Sweden rock-metal legend Europe published details of their upcoming album Walk The Earth. Release date is 20. October. It will release via Hell and Back – their own label. We are very proud to have his amazing artwork as the Walk The Earth album cover!'
Tracklist:
Walk The Earth
2. The Siege
Kingdom United
Pictures
Election Day
Wolves
GTO
Haze
Whenever You're Ready
Turn To Dust
Links:
http://europetheband.com/
https://www.facebook.com/europetheband/?fref=ts
Source of Information: https://www.facebook.com/europetheband/
Airbound: album release date and first video single
25. July 2017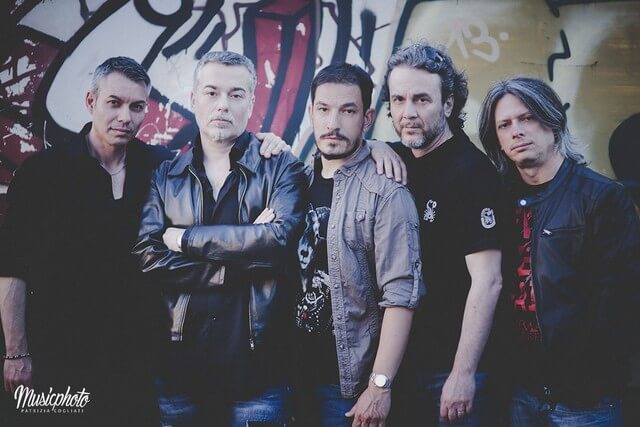 Art Of Melody Music & Burning Minds Music Group are excited to announce the release date for the self-titled album by italian melodic rockers Airbound, scheduled for release on September 15, 2017 via Art Of Melody Music / Burning Minds Music Group in Europe, and in October via AnderStein Musicin Japan.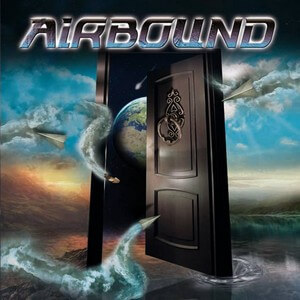 Airbound represents their love of classic AOR and melodic rock music, shown through ten splendid tracks influenced by the likes of Journey andSurvivor, but updated with a more contemporary and personal sound. To ensure brilliant studio performances and also an international dimension to their debut, Airbound involved in it as special guests the likes of Sven Larsson(Street Talk, Raintimes, Room Experience), Davide "Dave Rox" Barbieri(Wheels Of Fire, Raintimes, Charming Grace, Room Experience), Mario Percudani (Hungryheart, Shining Line, Ted Poley, Axe) & Josh Zighetti(Hungryheart, Charming Grace), who brought their experience and technical skills in order to perfectly complete a smart and focused melodic rock album.
The video of the first single "Till The End" is now finally available on Youtube:
The debut album has been produced by the band itself with the support of sound engineer Oscar Burato, who also mixed and mastered all the tracks in hisAtomic Stuff Studio located in Isorella (BS – Italy). All graphics (including the alternative japanese cover artwork) have been designed by Aeglos Art (Viana, Charming Grace, Room Experience, Raintimes), and cd booklet features liner notes by Denis Abello, editor in chief of leading italian rock websiteMelodicrock.it. "Airbound" also represents the welcome return on the scene of singer Tomás Borgogna, already known in the underground melodic rock circles for his frontman role in Borgogna's "Something To Lean On", released back in 2010 by Steelheart Records. Airbound's first studio effort promises to appeal to classic melodic rock lovers, with brilliant melodies, winning hooks, pompous keyboards, and solid production. Their skilled musicianship brings a return to the great melodic rock sound of the golden years with style, panache, and indomitable passion.
Airbound line-up:
Tomás Borgogna: Lead & Backing Vocals
Lorenzo Foddai: Guitar & Backing Vocals
Angelo Sasso: Bass & Backing Vocals
Alessandro Broggi: Keyboards & Backing Vocals
Riccardo Zappa: Drums & Percussion
Links:
www.burningmindsgroup.com/atomic-stuff
www.facebook.com/airboundofficial
www.burningmindsgroup.com
Source of Information: Atomic Stuff Promotion