Nocturnal Rites – skladba z chystaného albumu
23.9.2017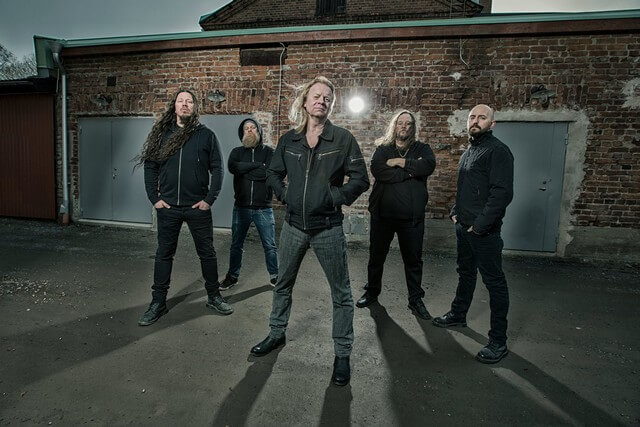 Švédski melodici Nocturnal Rites zverejnili na youtube skladbu What's Killing Me, ktorá sa objaví na ich chystanom albume Phoenix, ktorý vyjde už 29. septembra
Linky:
http://www.nocturnalrites.com/
https://www.facebook.com/nocturnalritesofficial/?fref=ts
Zdroj: https://www.facebook.com/afmrecords/
Kambrium – chystaný album
20.9.2017
Epicki death metalisti Kambrium z nemeckého Helmstedtu pracujú na nástupcovi minuloročného albumu The Elders' Realm.
Linky:
http://www.kambrium-band.de
http://www.facebook.com/kambrium
Zdroj: NoiseArt Records
Mindfeels – chystaný debutový album
20.9.2017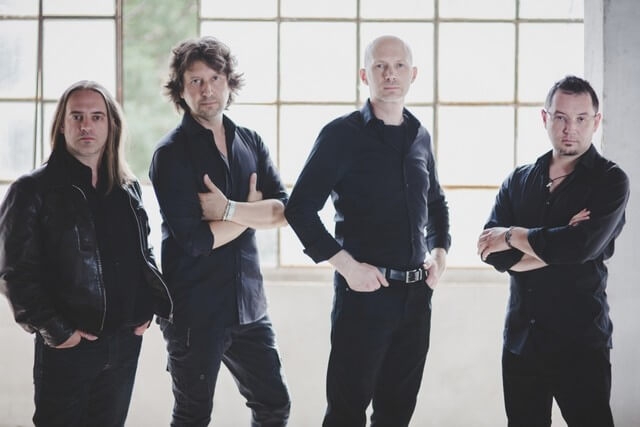 Art Of Melody Music a Burning Minds Music Group oznamjú popísanie zmluvy s talianskou AOR kapelou Mindfeels na vydanie ich debutu XXenty. Prvý singel Soul Has Gone Away bude vonku spolu s videom v októbri.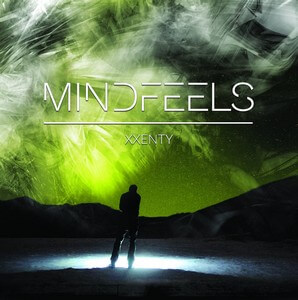 Linky:
https://www.facebook.com/Mindfeelsmusic/
https://www.facebook.com/artofmelodymusic/
http://mindfeelsmusic.com/
http://www.burningmindsgroup.com/art-of-melody-music/
Zdroj: Atomic Stuff Promotion
Cannibal Corpse – klipová ochutnávka z chystaného albumu
19.9.2017
Americká death metalová legenda Cannibal Corpse zverejnila videoklip k skladbe Code of the Slashers z ich chystaného albumu Red Before Black. Ten vyjde 3. novembra.
Linky:
http://www.cannibalcorpse.net/
https://www.facebook.com/cannibalcorpse/?fref=ts
Zdroj: https://www.facebook.com/metalbladerecords/
Nový klip POETRY IN TELEGRAMS (ft. Paul Ortiz) – Bulgakov
21.9.2017
Medzinárodný hudobný projekt POETRY IN TELEGRAMS prichádza s novým videoklipom k piesni Bulgakov. Singel je prvým klipom z CD Melancholy, ktoré získalo nomináciu na Radio_Head Awards (kategória Hard & Heavy).
Videoklip je zároveň ďalším pokračovaním série o podivínskom učencovi, ktorý vo svojom živote stretáva ženy z iných svetov. Štvrtý diel "seriálu" režíroval Peter Čermák. V hlavných úlohách si zahrali modelka Klaudia Kamenčíková a populárny slovenský herec Gregor Hološka, ktorého vidieť čoraz častejšie aj na televíznych obrazovkách.
Melancholy je tretím EP projektu POETRY IN TELEGRAMS. Predchádzajúce single sa stretli s pozitívnym ohlasom na Slovensku i v zahraničí. Všetky albumy nahrala zostava: Johny Štefeček (7-strunová gitara, spev, autor projektu) a zahraniční hostia – v tomto prípade anglický multiinštrumentalista Paul Ortiz (Chimp Spanner, ZETA). Na prvom singli Breathing hosťoval taktiež nórsky saxofonista Jørgen Munkeby, zakladajúci člen skupiny Shining a Jaga Jazzist. Zvuk a mastering nahrávky je znovu dielom Rolanda Grapowa (ex-Helloween, Masterplan).
Poetry in Telegrams na internete:
www.poetryintelegrams.com – oficiálna webová stránka s blogom (každý týždeň nový článok)
www.facebook.com/poetryintelegrams – FB stránka Poetry in Telegrams
https://www.youtube.com/user/poetryintelegrams – YT kanál Poetry in Telegrams
Tlačová správa