Eluveitie – videoclip for single
27. October 2017
Eluveitie published videoclip for new single Rebirth, exclusive taster of what to expect from the forthcoming Eluveitie album!
Links:
http://eluveitie.ch/news/
https://www.facebook.com/eluveitie/
Zdroj: https://www.facebook.com/nuclearblasteurope/, foto: https://www.metal-archives.com
Audery Horne – Release First Details Of Upcoming Album! Title, Artwork, Track Listing & Release Date Unveiled!
25. October 2017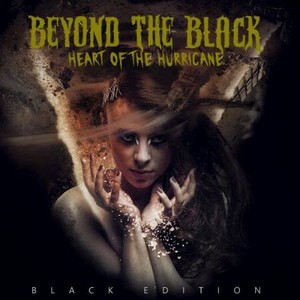 Photo: Bent René Synnevåg
Three years after the much-praised Pure Heavy album, Blackout arrives with the force of a massive rock`n`roll party – out on January 12th 2018 via Napalm Records!
Fuel to the fire – that's what relentlessly hot and timeless hard rock outfit AUDREY HORNE provide. These Norwegians know how to create catchy, bigger than life music with riff-soaked fury anthems!
AUDREY HORNE comments on Blackout:
"Dear friends,
We've been eager to tell you this for quite some time now – we're releasing a new album! "Blackout" will be unleashed upon the masses in January next year, and truth be told – we're literally brimming with excitement. We can honestly say that this record, yes that's number six, contains some of the most rocking Audrey Horne tunes yet. Needless to say, we can't wait to perform them live for you all. We truly hope you will enjoy "Blackout" as much as we've enjoyed putting it together.
See you all somewhere down the line.
Hugs & kisses,
Audrey Horne."
It's 12 ultra-catchy, fist-pumping songs that will reduce venues in Europe to piles of dust. Find the stunning album artwork by Asle Birkeland, track listing with all available formats and upcoming tour dates below. Make sure to get your hands on this beauty with the start of the exclusive pre-order right NOW!

Tracklist:
 This Is War
 Audrevolution
 Blackout
 This One
 Midnight Man
 Light Your Way
 California
 Satellite
 Naysayer
 Rose Alley
 Juggernaut (Bonus Track)
The End (Bonus Track)
Blackout will be available in the following formats:
Ltd Digipack incl 2 Bonus Tracks
1LP Gatefold + 7inch incl 2 Bonus Tracks
Digital Album 10 Tracks
Links:
www.facebook.com/AudreyHorneOfficial/
www.audreyhornemusic.com
Source of Information: Napalm Records Promotion Team
DSease – A NEW PROMISING ADDITION TO SNEAKOUT RECORDS
25. October 2017
Sneakout Records is glad to announce the signing of Italian newcomers DSease. The band was born three years go from the ashes of a Rammstein tribute band called Kardiod. The four-pieces combo composed by Alberto Niccoli(Lead Vocals, Bass), Fabio Balducci (Guitars), Gabriele Lasi (Drums) and Massimiliano Pretolesi (Synths), started a new original project which mixes Grunge influences, Electro Rock and Metal music elements. The lyrics of the new songs could be described as introspective and gloomy, while the sound is characterized by an unusual but intriguing mix of distorted bass, synths, scratching vocals, a massive guitar attack and a well focused drumming, perfect to enhance the whole experience included in "Rotten Dreams". The album was recorded and mixed by Fabio Balducci, with the support of the whole band.
"Rotten Dreams" is the result of this unusual and fascinating vision. Despite Gabriele and Massimiliano departures after the recordings, the two remaining members decided to keep the project alive, putting all their inspiration and energy in this artistic experience. The booklet concept is a journey through abandoned and semi-destroyed mental hospitals, while the cover arwtork, made by Agata Borghesan, reflects exactly the path that DSease want the listener to take: the world of "Rotten Dreams" and the illusion of escaping its paths.
Links:
https://www.facebook.com/dseasemusic
https://www.facebook.com/sneakoutrecords
http://www.burningmindsgroup.com/sneakout
Source of Information:  Atomic Stuff Promotion
Mecalimb (Norway) Sign With Wormholedeath!
25. October 2017
We are proud to announce that norwegian melodic and groovy death metal combo Mecalimb have signed a distribution deal with Wormholedeath for the worldwide release of their new album "XIII".
Taser:

Release Dates:
Digital: 17th November 2017
(Wormholedeath/The Orchard)
US: 17th November 2017
(Aural Music Group)
Cd: 08th December 2017
(Wormholedeath U.S.A.)
Japan: 28th February 2018
(Wormholedeath Japan/Disk Union Music Distribution)
Links:
https://www.mecalimb.com
https://www.facebook.com/Mecalimbofficial
Source of Information: Wormholedeath