W.A.S.P. – Unveil Details For Release Of "ReIdolized (The Soundtrack to the Crimson Idol)"! Pre-Orders Available Now!
17. November 2017
This year marks the 25th anniversary of "The Crimson Idol" – the legendary story of Jonathan Aaron Steele, which was originally intended to be accompanied by a movie, with several hundred hours of film that were shot to create approximately 60 minutes of movie footage. The album is still considered to be the best of W.A.S.P.'s career, and one of the greatest concept albums of all time! It undoubtedly belongs in every metal head's record collection!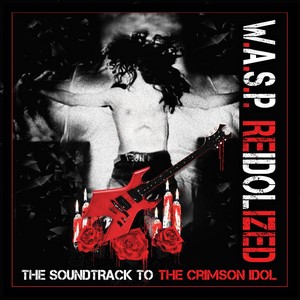 Napalm Records now proudly presents "ReIdolized (The Soundtrack to the Crimson Idol)", the 25th anniversary of the iconic hit album plus the original "The Crimson Idol" movie on DVD and BluRay! For the first time EVER as originally intended – film and soundtrack united and released as one special product! The product will also feature 4 missing songs that were originally intended to be part of the original "The Crimson Idol".
"ReIdolized (The Soundtrack to the Crimson Idol)" will be released worldwide on February 2nd 2018via Napalm Records!
All info on album artwork, track listing, and available formats can be found below:
Tracklisting CD1:
The Titanic Overture
The Invisible Boy
Arena of Pleasure
Chainsaw Charlie (Murders in the New Morgue)
The Gypsy Meets the Boy
Michael's Song
Miss You
Doctor Rockter
Tracklisting CD2:
I Am One
The Idol
Hold on to My Heart
Hey Mama
The Lost Boy
The Peace
Show Time
The Great Misconceptions of Me
Formáty:
2CD & Bluray & DVD in Slipcase
2LP Gatefold + DVD
Deluxe Box
2CD Digipack (Re-Press)
2CD Jewelcase (Re-Press)
Digital Album
Pre-Orders are available now on https://shop.napalmrecords.com/wasp
Available formats::
https://www.facebook.com/W.A.S.P.Nation/
https://www.waspnation.com/
https://www.twitter.com/WASPOfficial
Source of Information: Napalm Records Promotion Team
Uriah Heep – upcoming album
16. November 2017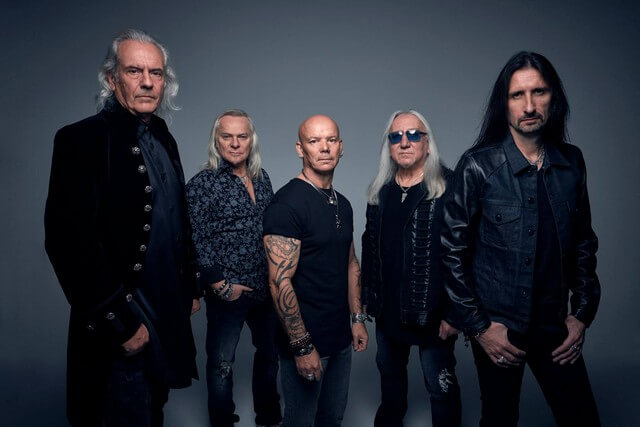 Photo credit by: Bent René Synnevåg
BREAKING NEWS: Frontiers Music Srl is pleased to announce that Uriah Heep are set to commence the recording of their brand new studio album (the 25th in their storied career), which will be titled, appropriately enough, "Living The Dream."
"We have been together for 47 years and we have seen many bands come and go, so in effect we are 'Still Living The Dream,' so it was the perfect title for the new album," says Uriah Heep guitarist and founding member Mick Box.
Jay Ruston has been called in to produce the album. Mick continues, "We chose Jay because we admire his work with The Winery Dogs, Stone Sour, Black Star Riders, PAUL GILBERT, and Europe. Jay has either produced, mixed or both for these bands, and he will bring a fresh approach to Heep, which we are very much looking forward to."
The plan is release the album through Frontiers in fall 2018 (release window subject to change). The band is beyond excited with the material written for the new album, which will include some epic additions to the band's huge catalog of rock staples and looks forward to sharing it with their fans around the world
Links:
https://www.uriah-heep.com
https://www.facebook.com/uriahheepofficial/
Source of Information: https://www.facebook.com/frontiersmusicsrl/?ref=br_rs
Audery Horne – Release First Track & Music Video From Upcoming Album!
16. November 2017
Let's go!
AUDREY HORNE will be back on the road with their new beauty "Blackout" in January 2018 – as a brand new release and for a tour throughout Germany, France, the Netherlands and Switzerland as well.
Today the band delivers a kick-ass live video for the first song from the new album entitled "This Is War" which is a massive rock`n`roll party!
AUDREY HORNE states on the first track release "This Is War":
"We are proud to soon be able to release our new album Blackout, and to give you a taste of what's to come we are doing an early release of the opening track "This is war". We are first and foremost a live band so we have added some images from our life on the road to accompany it. Hope to see you as a part of this when we start our tour in January.
Stay classy,
Audrey Horne. "
Lend your ear to the thundering Iron Maiden leads that "This Is War" has to offer and watch the video HERE!
Links:
http://www.facebook.com/AudreyHorneOfficial/
http://www.audreyhornemusic.com
Source of Information: Napalm Records Promotion Team
Scorpions – lyric video for song from upcoming album
15. November 2017
Legendary German rockers Scorpions will release new album Born to touch your feelings on 24. November.  Today was published lyric video from song from it – Follow Your Heart.
Links:
http://www.the-scorpions.com/
https://www.facebook.com/Scorpions/
Source of Information: https://www.youtube.com/channel/UCqfmagAXUrUTHpJldTPRseg