Powerwolf – chystaný album
23.11.2017
Lámači hitparád a najúspešnejšia nemecká metalová kapela Powerwolf sa čoskoro vrátia do štúdia, aby začali prácu na ich 7. albume. Vydaný bude budúci rok. Nahrávanie bude prebiehať v štúdiu Fascination Streed  s producentom Jensom Bogrenom (Arch Enemy, Amon Amarth , Kreator a mnoho ďalších).
Linky:
https://www.powerwolf.net
https://www.facebook.com/powerwolfmetal
https://shop.napalmrecords.com/powerwolf
Zdroj: Napalm Records Promotion Team
Kataklysm – chystaný album
22.11.2017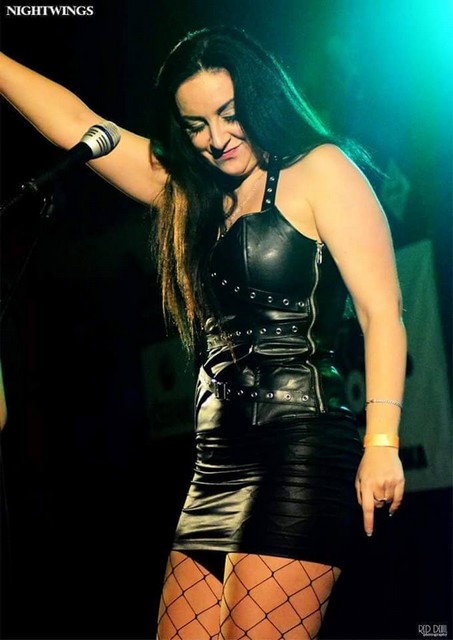 Kanaďania Kataklysm oznámili. že na ďalší rok v apríli vydajú nový album Meditations. O mix a mastering sa postará známy producent Jay Ruston (Anthrax, Stone Sour).
Linky:
http://www.kataklysm.ca/
https://www.facebook.com/kataklysm/
Zdroj: https://www.facebook.com/nuclearblasteurope/
DSease – detaily chystaného albumu
21.11.2017
Rotten Dreams, debutový album talianskej dark/ambient rockovej kapely DSease, bude vydaný 15. decembra prostredníctvom Sneakout Records / Burning Minds Music Group.
Kapela vznikla pred troma rokmi ako Rammstein tribute. Pôvodne sa volali Kardiod. Neskôr zmenili názov na Dsease a začali produkovať vlastnú muziku.
Tracklist:
Selfist Darky Tender
Baby Believes
With No Relief
Freak (Out Of My Head)
Updated Partner
Smile Over You
Wicked Sun
No One Will Hurt You
Zostava:
Alberto Niccoli: spev, basa
Fabio Balducci: gitara
Hostia:
Massimiliano Pretolesi: klávesy
Gabriele Lasi: bicie
Linky:
https://www.facebook.com/dseasemusic
https://www.facebook.com/sneakoutrecords
http://www.burningmindsgroup.com/sneakout
Zdroj: Atomic Stuff Promotion
Worhol – nový videoklip
21.11.2017
Americkí symfo-rockeri Worhol zverejnili videoklip k skladbe Already Forgotten z ich posledného albumu The Awakening (Imminence Records).
Linky:
http://www.worhol.net/
https://www.facebook.com/Worhol.Productions/
http://imminencerecords.com/
https://www.facebook.com/ImminenceRecords
Zdroj: WHD Promo