Lordi – videoclip for single from their upcoming album
13. April 2018
Finish monsterrockers Lordi published lyric video for song Your Tongue's Got The Cat, single from their upcoming album Sexorcism. It will be released on 25. May.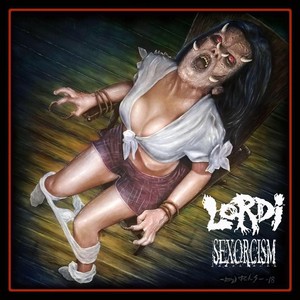 Links:
https://www.facebook.com/LordiOfficial/
Source of Information: https://www.facebook.com/afmrecords/
MIDNATTSOL – 'The Purple Sky'
13. April 2018
Liv Kristine and her sister Carmen Elise were a vital part of a magnitude of gothic / symphonic / folk metal milestones. MIDNATTSOL is a supergroup involving both sisters! Enjoy their new video for 'The Purple Sky' right and do not forget to pre-order the new album 'The Aftermath'
Links:
https:/www.facebook.com/Midnattsol.Official/
https:/www.midnattsol.com
Source of Information: Napalm Records Promotion Team
LORD OF THE LOST ANNOUNCE NEW ALBUM & EUROPEAN TOURDATES!
11. April 2018
German LORD OF THE LOST to release studio album number six entitled THORNSTAR on August 3rd. European tour dates in October.
LORD OF THE LOST are a multi-talented, modern metal band whose music presents itself far beyond genre stereotypes: a solid metal base featuring industrial parts or other dark rock elements – nothing is impossible. This band takes a flying leap beyond genre parameters – better than ever! Their previous releases topped the German album charts already, while the upcoming release THORNSTAR will in no way be inferior to past efforts. This, their sixth studio album, reveals even more sonic facets of the band, all the while remaining hard and forceful.
The deep and emotional concept behind the album follows the story of a doomed high civilization – THORNSTAR is a record unique in both sound and concept.
Singer Chris Harms on this concept: "From the beginning it has been a big vision we had with THORNSTAR – the concept demands a lot of responsibility. And the final result overtook us completely."
Pre-order THORNSTAR HERE!
Tracklisting:
CD1
1. On This Rock I Will Build My Church
2. Loreley
3. Black Halo
4. In Our Hands
5. Morgana
6. Haythor
7. Naxxar
8. Cut Me Out
9. The Mortarian
10. Under The Sun
11. In Darkness, In Light
12. Forevermore
13. Ruins
CD2
1. Abracadabra (feat. Dero Goi)
2. Voodoo Doll
3. The Art Of Love
4. Lily Of The Vale
5. Penta
6. Free Radicals
7. Live Pray Die Repea
LORD OF THE LOST live with THORNSTAR 2018 – buy tickets HERE!
04.10.18 DE – Frankfurt / Batschkapp
05.10.18 DE – Hannover / Musikzentrum
06.10.18 DE – Berlin / Columbia Theater
11.10.18 DE – Nuremberg / Hirsch
12.10.18 DE – Cologne / Essigfabrik
13.10.18 DE – Dresden / Alter Schlachthof
18.10.18 CH – Pratteln / Z7
19.10.18 DE – Munich / Backstage
20.10.18 DE – Stuttgart / Im Wizemann
26.10.18 DE – Leipzig / Werk 2
27.10.18 DE – Hamburg / Markthalle
31.10.18 ES – Barcelona / Salamandra 1
01.11.18 FR – Toulouse / Rex
02.11.18 FR – Nantes / Ferrailleur
03.11.18 FR – Paris / Boule Noire
21.11.18 UK – Newcastle Upon Tyne / The Cluny
22.11.18 UK – Glasgow / Ivory Blacks
23.11.18 UK – Manchester / The Ruby Lounge
24.11.18 UK – London / Electrowerkz
25.11.18 UK – Bristol / The Fleece Bristol
Links:
http://lordofthelost.de/
https://www.facebook.com/lordofthelost/
Source of Information: Napalm Records Promotion Team
The Metal Music GlobAlliance – compilation
10. April 2018
After few days ago was released new compilation CD – The Metal Music GlobAliance vol3/2018.
You can find there 18 metal bands from over the world – USA, Italy, France, Slovakia, Albania, Macedonia, Greece, Bulgaria, Slovenia, German, Japan and Hungary.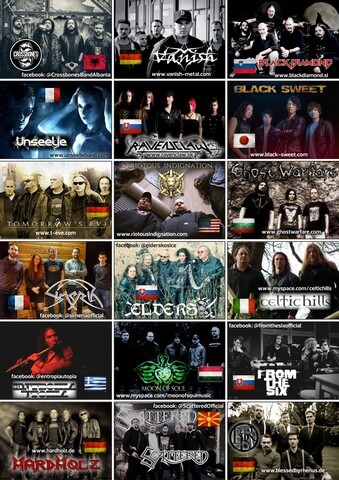 Some of them released video message:
youtu.be/sVSTLzMJd9A
youtu.be/MHu-lihMaBg
youtu.be/AIVUJWXTTDg
youtu.be/ZoKfROFUAVU
youtu.be/Pqj4U04PAUo
youtu.be/syJzruxVHfM
youtu.be/X6AmoZ6wxVI
youtu.be/zKRQZ8i1Rtc
Source of Information: Ing. Matej Valiska