U.D.O. – chystaný album
15.6.2018
31. augusta poteší novým albumom Steelfactory parta okolo legendárneho Uda Dirkschneidera – U.D.O..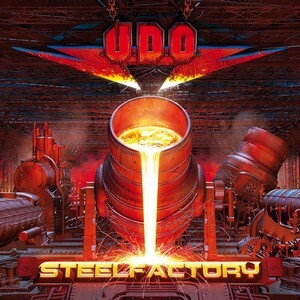 Zatiaľ si môžete vypočuť oficiálny audio klip k prvému singlu – Rising High.
Linky:
http://www.udo-online.com/
https://www.facebook.com/udoonline/
Zdroj: https://www.facebook.com/afmrecords/, foto: https://www.metal-archives.com
Black Mirrors – videoklip k prvému singlu z chystaného debutu
15.6.2018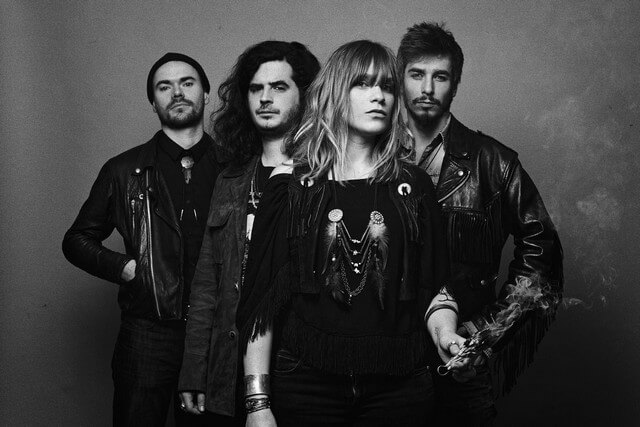 Foto: Mehdy Nasser
Dlhoočakávaný debut belgických alternatívnych rockerov Black Mirrors – Look Into The Black Mirror vyjde 31. augusta.
Prvým singlom je skladba Günther Kimmich:
Linky:
http://www.facebook.com/napalmrecords
http://www.napalmrecords.com
http://www.facebook.com/blackmirrorsmusic
http://www.blackmirrorsmusic.com
Zdroj: Napalm Records Promotion Team
Orphan Skin Diseases – detaily chystaného albumu
14.6.2018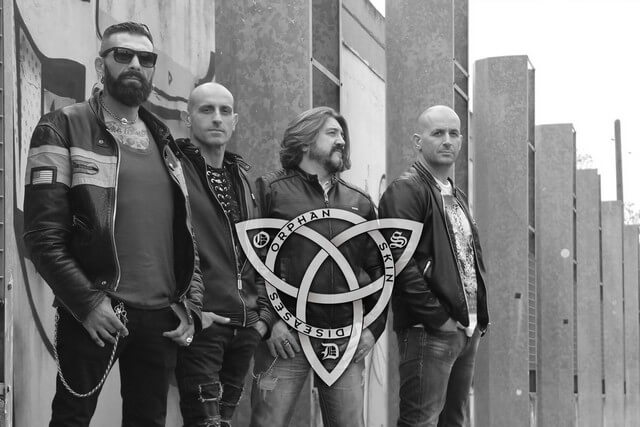 Logic II Logic Records and Burning Minds Music Group oznamujú, že Dreamy Reflections, oficiálny debut talianskych alternativnych rock/metalistov Orphan Skin Diseases uzrie svetlo sveta 13. júla 2018.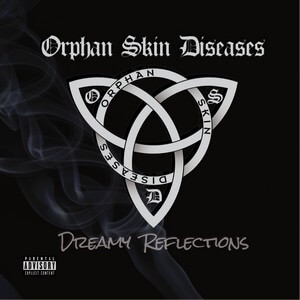 Videoukážka:

Linky:
https://www.orphanskindiseases.it
https://www.facebook.com/orphanskindiseases
http://www.burningmindsgroup.com/logic-illogic
https://www.facebook.com/logicillogicrecords
Zdroj: Atomic Stuff Promotion
CATASTROFY – Besnota
CD-JEWEL BOX (16.6.2018)
12″ LP (Léto 2018)
Druhé album bratislavského souboru, který se postupnými krůčky vypracoval do pomyslné extraligy československé tvrdě rockové, či metalové scény a zároveň stvořil v dnešní době těžko uvěřitelný fenomén.
Fenomén, který rezonuje napříč celou posluchačskou obcí, více méně bez rozdílů žánrů. Support Underground nemá ve svém portfoliu podobnou kapelu, o kterou by se v takové míře zajímali i fanoušci běžně orientovaní na konkrétní druh muziky v rámci extrémního hudebního spektra.
Catastrofy stvořili kult. Kult, za kterým jsou hodiny a hodiny dřiny ve zkušebně, X vystoupení v těch nejzaplivanějších klubech, mnohdy pro pár platících. Kult, kdy se klukovské sny o velké kapele mění díky tvrdé práci ve skutečnost. Kult, kterému jde celé osazenstvo tohoto neuvěřitelného hudebního ansáblu doslova mílovými kroky naproti.
Špinavá hra
Príručka mladých zbojníkov
Jebem vaše idoly
Len slová
Malinový džem
Posledný na zemi
A.D.A.B. (All Drábs Are Bastards)
Hôrni chlapci
Hurá, vojna!
Morava
Habaďúra
Obyčajná kurva
Luciferov papek
Hudba: Catastrofy
Texty: Hrdlorez
Nahrané, mixované a mastrované v štúdiu Shaark v marci a apríli 2018.
CATASTROFY:
Hrdlorez Boris – krik a dúchacie rúry
Mastiflinta Beňo – šesťranová gumipuška
Miesiželezo Mifo – olovený kyjak

Hrajruka Jano – besné vypletance

Kostilam Roman – rabovacie tempá
Hostia:
Ivo Kov – husle v skladbe č. 2 a 8

Moloch Vlavo – Lucifer v skladbe č. 13
Youtube: https://www.youtube.com/channel/UCzHBu3pkO584Ky43aIS8MhQ
Bandcamp: https://catastrofy.bandcamp.com/
Instagram: https://www.instagram.com/catastrofy_druzina/
Facebook: https://www.facebook.com/catastrofy/
Bandzone: http://bandzone.cz/catastrofy
Album Trailer:

Objednávejte na:
http://www.supug.cz
Zdroj: Support Undeground
Nové Podujatia 
V zoznamoch pribudlo:
Rock pod Kameňom; Helloween (Pumpkins United), Kabát, Pretty Maids, Dragonforce, Tomáš Klus, Peter Nagy; 9.-11. august – Sninské rybníky – Snina
www.metalmania-magazin.eu/festivaly/rock-pod-kamenom-helloween-pumpkins-united-kabat-pretty-maids-dragonforce-tomas-klus-peter-nagy-9-11-august-sninske-rybniky-snina/
Kongen fest 2018; Distax, Acid Force, Empyrion, Depresy a ďalší…; 3.-5. august 2018; Borová Sihoť – Liptovský Hrádok
www.metalmania-magazin.eu/festivaly/kongen-fest-2018-distax-acid-force-empyrion-depresy-a-dalsi-3-5-august-2018-borova-sihot-liptovsky-hradok/
GOTHOOM 2018; Exodus, Septicflesh, Root…; 5.-7. júl; Revištske podzamcie
www.metalmania-magazin.eu/festivaly/gothoom-2018-exodus-septicflesh-root-5-7-jul-revistske-podzamcie/
Páčil sa ti tento článok?