Kambrium – lyric video k singlu z chystaného albumu
2.11.2018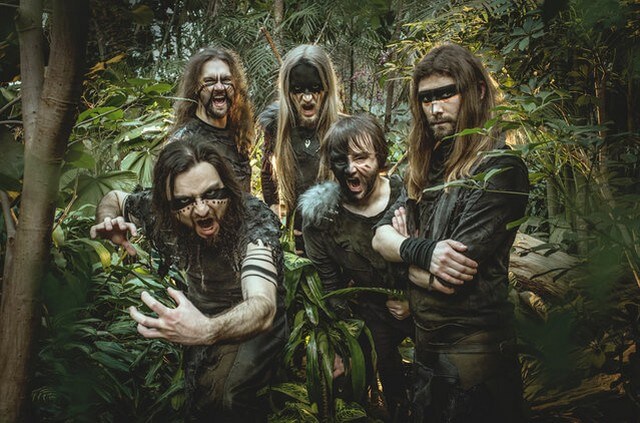 Nemeckí epic death metalisti Kambirum zverejnili lyric video k tretiemu singlu z chystaného albumu Dawn of the Five Suns. Ide o skladbu Everlasting Resistance: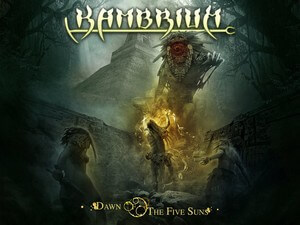 Daný album vyjde 9. novembra.
Linky:
http://www.kambrium-band.de
http://www.facebook.com/kambrium
Zdroj: NoiseArt Records
Monte Luna – chystaný album
2.11.2018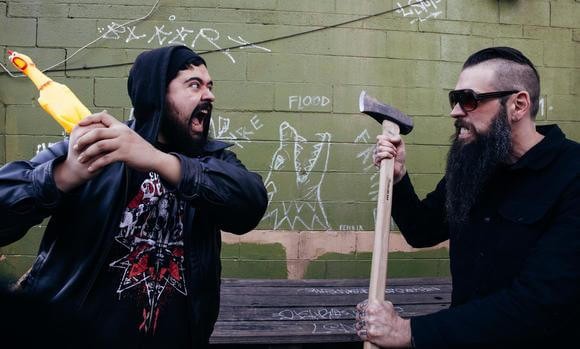 Americkí psychadelic/doom metalisti Monte Luna podpísali zmluvu s vydavateľstvom Argonauta Records. To tento rok znovuvydalo ich rovnomenný debut na vinyle a na ďalší rok pod ich hlavičkou vydajú nový album.
Linky:
http://www.facebook.com/pg/MonteLuna666
http://www.monteluna666.bandcamp.com
http://www.argonautarecords.com
Zdroj: ALL NOIR
Trollfest – chystaný album
31.10.2018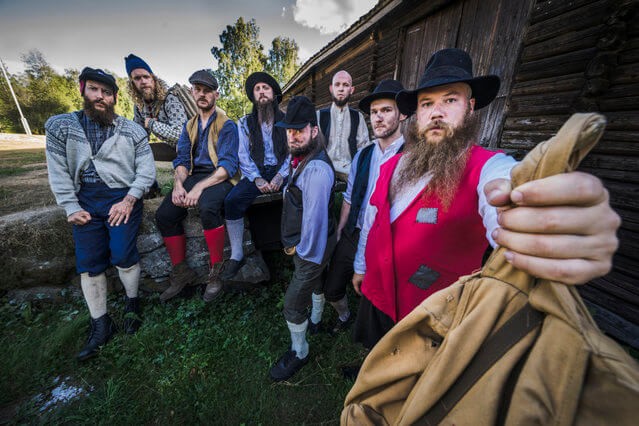 Nórski folk metalisti Trollfest vydajú 18. januára 2018 nový album Norwegian Fairytales. Tento deň zverejnili jeho cover a tracklist:
Tracklist:
Fjøsnissens Fjaseri
Kjettaren mot strømmen
Espen Bin Askeladden
Trine Reinlender
Fanden Flyr
De tre Bukkene Berusa
Småfolkets store bragder
Draugen
Deildegasten
Byttingenes Byttehandel
Nøkken og Fossegrimen spiller opp til midnattstimen
Linky:
https://www.trollfest.com
https://www.facebook.com/trollfestofficial
https://www.noiseart.eu
Zdroj:  NoiseArt Records
Paolo Carraro Band– nový videoklip
30.10.2018
Talianski progresívni rockeri Paolo Carraro Band zverejnili videoklip k skladbe Prog'n'Roll, ktorá pochádza z ich posledného EP Newborn.
Linky:
https://www.facebook.com/Paolo-Carraro-Band-556880051049391
http://www.burningmindsgroup.com/atomic-stuff/
https://www.facebook.com/atomicstuff/
Zdroj: Atomic Stuff Promotion
Nové Podujatia
V zoznamoch pribudlo:
Dereš v Humennom; 16. novembra 2018; History Art & Music Club
www.metalmania-magazin.eu/zaujimave-podujatia/deres-v-humennom-16-novembra-2018-history-art-music-club/
Na psa i na horora night vol. 10 – Elysium, Wastage; 23. november 2018; Experimentálny priestor Holičstvo – Svidník
www.metalmania-magazin.eu/zaujimave-podujatia/na-psa-i-na-horora-night-vol-10-elysium-wastage-23-november-2018-experimentalny-priestor-holicstvo-svidnik/