Delain – ukážka z chystaného albumu
11.1.2019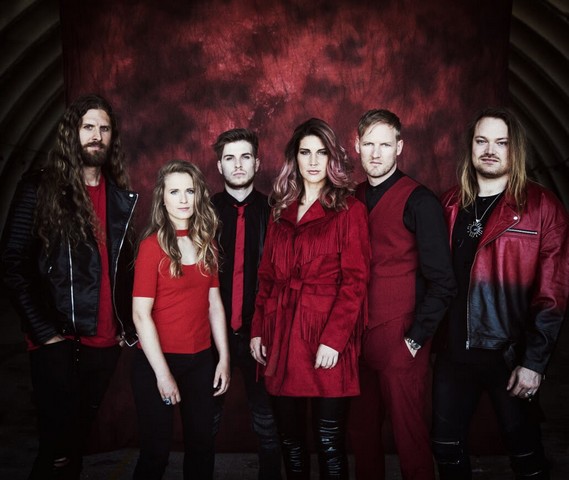 Holandskí symfonici Delain vydajú 22. februára špeciálny album Hunter's Moon. Bude sa skladať z dvoch diskov. CD1 bude zahŕňať 4 nové štúdiové skladby. Druhým diskom bude Blu Ray, obsahujúce 10 live skladieb zachytených na koncertoch kapely v rámci vypredaného európskeho turné Danse Macabre (2017).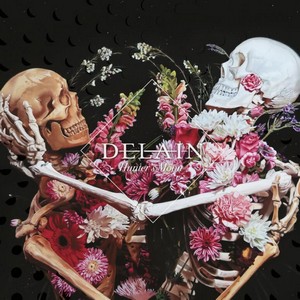 Dnes zverejnili videoklip k prvému singlu Masters Of Destiny:
Linky:
https://www.facebook.com/delainmusic
https://www.delain.nl
Zdroj: Napalm Records Promotion Team, foto: Sandra Ludwig
Rage of Light – chystaný debut
10.1.2019
Vychádzajúce hviezdy švajčiarskej scény Rage of Light vydajú 29. marca svoj prvý full album Implorder. Ten bude obsahovať unikátnu muziku zloženú s ostrých riffov, melódie, screaming vokálov a elektronických beatov.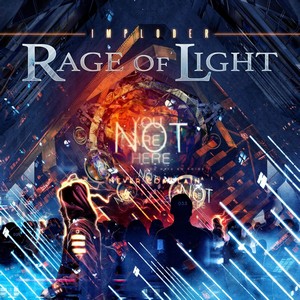 Tracklist:
Light
Enrage
Fallen
I Can, I Will
Away With You
In The Shadow
Battlefront
Imploder
Mechanicals
Nothingness
Kapela funguje od roku 2007 a na konte majú úspešné EP Chasing a Reflection z roku 2016 a niekoľko singlov. Za mikrofónom nájdete šarmantnú frotwomanku Melissu Bony.
Linky:
https://www.facebook.com/rageoflight
https://www.rageoflight.bandcamp.com
Zdroj: Napalm Records Promotion Team
A Hero for the World – chystaný album
10.1.2019
Medzinárodné power metalové zoskupenie A Hero For the World nepoľavuje a tento rok vydá nasledovníka ani nie rok starého albumu Winter Is Here (A Holiday Rock Opera Pt. 2). Jeho názov bude West to East, Pt. II: Space Ranger. Dátum vydania je stanovený na 15. februára.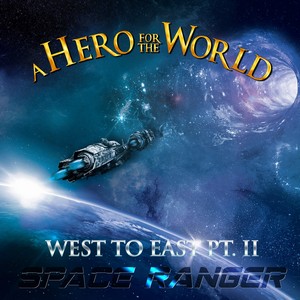 Tracklist:
The Son Of Ice And Fire
The Orville
I Own The Universe
Oceania
We Are Not Alone (In The Universe)
See You In Another Life
The Avenger
Day And Night
Tomorrowland
The Orville (Rejoining in Outer Space)
Guide In The Galaxy
Supernova
A Hero in Outer Space: Premonition of the Ultimate Syzygy of Stars (Instrumental)
Jupiter And Mars
Linky:
http://www.facebook.com/aherofortheworld
http://aherofortheworld.bandcamp.com/
Zdroj Maria Sanchez
Snovonne zverejnila nový klip a prvé dátumy turné Nightmare Cabaret
10.1.2019
Vďakanehynúcej zanietenosti a neobyčajnej kreativite sa môžu fanúšikovia pôvabnej Snovonne opäť tešiť z nového videoklipu. Tentoraz si vybrala z talónu desiatich piesní, kde ešte šesť čakalo na svoju vizuálnu stránku, titulný track The Child And The Bitch.
Ako inak, v sólo réžii Snovonne, je toto video vizuálnym odtlačkom všetkého, čo album reprezentuje. Teda tém duality a skresleného vnímania sveta, ktoré interpretka načrtáva v päťminútovej sekvencii temnoty a surrealistických výjavov. Nový videoklip by sa dal označiť za akúsi estetickú nočnú moru snúbiacu v sebe psychológiu, anatómiu aj náboženstvo.
Treba uznať, že vtesnať toto všetko do päťminútového klipu chce skutočne značnú dávku skúsenosti. A tých ma očividne Snovonne na rozdávanie. Opäť to nie je obyčajný klip, ktorý by mal lepšie predať muziku. Je to sebestačné umelecké dielo symbioticky dopĺňajúce jej naliehavý hudobný prejav. Je to asi to najtemnejšie, čo doposiaľ vyšlo z dielne Snovonne, avšak stále je každý kúsok tohto klipu zahalený rúškom elegancie iba jej vlastnej.
Spomínaný súboj dokonale vykresľujú postavy odeté v čiernych a bielych farbách, jedna osobnosť spovedajúca sa druhej či osobnosť podávajúca človeku pomocnú ruku, kým ho tá druhá škrtí. Toto video je také podmanivé, že určite každého človeka musí zasiahnuť na úrovni vedomej aj podvedomej. Ak sa do neho skutočne ponoríte, podmaní si vás a vezme vám dych.
Samotná Snovonne o ňom hovorí: "Ako som už zmienila, album je o boji medzi naším ja pri narodení a tým, čo z nás svet urobí. Časom je možné zvyknúť si na svoje vnútorné súboje. Keď ich prestanete potláčať, prispôsobíte sa, začnete sa vyvíjať a stanete sa konečne jednou osobnosťou, pretože si uvedomíte, že práve tie vnútorné boje z vás robia jeden úplný celok. Robia vás tým, čím ste. A práve tento stav som chcela vo svojom novom videu zachytiť."
Linky:
http://www.snovonne.net/
https://www.facebook.com/Snovonne/?fref=ts
https://snovonne.bandcamp.com/
Zdroj: http://rocker.sk
Nové Podujatia
V zoznamoch pribudlo:
Black Valentine vol. 3; AGE OF AGONY, GÖTTERDÄMMERUNG, ETERITUS, SURGERY, ALL THE FURY, REALMS OF CHAOS; 16. feburár 2019; Poprad – Rock Fabric
www.metalmania-magazin.eu/zaujimave-podujatia/black-valentine-vol-3-age-of-agony-gotterdammerung-eteritus-surgery-all-the-fury-realms-of-chaos-16-feburar-2019-poprad-rock-fabric/