Within Temptation – chystaný album
23.1.2019
Holandskí symfonici Within Temptation vydajú 1. februára nový album Resist. O vydanie sa postarajú Spinefarm Records, súčasť gigantu Universal Music Group. Na albume sa objavia aj zaujímaví hostia – Jacoby Shaddix (Papa Roach), Andres Fridén (In Flames), Jasper Steverlinck (Arid).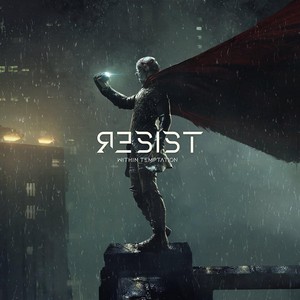 Tracklist:
The Reckoning (feat. Jacoby Shaddix)
Endless War
Raise Your Banner (feat. Anders Fridén)
Supernova
Holy Ground
In Vain
Firelight (feat. Jasper Steverlinck)
Mad World
Mercy Mirror
Trophy Hunter
Youtube ukážka:

Linky
https://www.resist-temptation.com
https://www.facebook.com/wtofficial/
Zdroj: http://www.blabbermouth.net/, foto: https://www.metal-archives.com
Alchemy – chystaný album
21.1.2019
Pod Street Symphonies Records & Burning Minds Music Group vyjde druhý album talianskych hard rockerov Alchemy – Dyadic. Udeje sa tak 29. marca.
Tracklist:
Cursed
One Step Away
Endless Quest
What It Takes (feat. Stefano Zeni)
Nuketown
Day By Day
Hero
Lost In The Dark
Goodbye (duet with Davide "Dave Rox" Barbieri)
Take Another Shot
Prisoner
Goodbye (Acoustic Version feat. Steve De Biasi – Exclusive European Bonus Track)
Linky:
https://www.facebook.com/musicalchemy
https://www.burningmindsgroup.com/street-symphonies
https://www.facebook.com/streetsymphonies
Zdroj: Atomic Stuff Promotion
Ramchat zverejnil klip k piesni Jastrab a v piatok začne tour s Depresy
23.1.2019
Martinská pagan death/black metalová kapela RAMCHAT tento týždeň zverejnil aj druhú pieseň z vynilového EP Jastrab a to titulný song.
Spomínaný raritný sedempalec Martinčania pokrstia už tento piatok, 25. januára vo vrútockom klube Mlyn a turné s Depresy bude pokračovať na druhý deň v Trenčíne (klub Lúč). Potom ešte spriaznená dvojica Ramchat a Depresy navštívi Košice (Collosseum) a Prešov (Za amfiteátrom).
Zdroj: Ramchat
Insistent – nový videoklip
22.1.2019
Pražskí grinderi Insistent zverejnili videoklip k skladbe Cursed z albumu Serenity of Suffering, ktorý vyšiel jako split CD s BUT minulý rok pod taktovkou Neonarcis (l´inphatile collective).
Linky:
https://www.facebook.com/insistentgrind/
https://insistent.bandcamp.com/releases
Zdroj: Zdroj: Daniel Weis
Nové Podujatia
V zoznamoch pribudlo
ENTER THE ETERNAL FIRE FEST 2019; 19.-20. 7. 2019; AETERNUS, ENTHRONED, DEBUSTROL…; , Volyně – areál koupaliště (nové kapely)
www.metalmania-magazin.eu/festivaly/enter-the-eternal-fire-fest-2019-19-20-7-2019-aeternus-enthroned-debustrol-volyne-areal-koupaliste/