CANDLEMASS – Release New Video For "Astorolus – The Great Octopus" Featuring Tony Iommi New Album The Door To Doom Out February 22
30. January 2019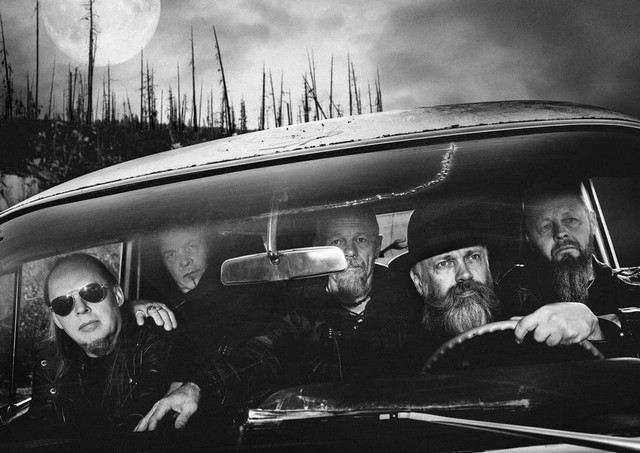 The manifestation of pure doom metal!
CANDLEMASS have come full circle: Their first singer Johan Langquist (who left the band after singing on the legendary 1986 debut Epicus Doomicus Metallicus) has returned!
They are set to release their 12th full length album The Door To Doom February 22nd via Napalm Records.
Now CANDLEMASS have dropped the second song from the album featuring legendaryBLACK SABBATH guitarist Tony Iommi. Watch the video for "Astorolus – The Great Octopus" right
Leif Edling states:
"Here's the video for Astorolus. Monsters and Gods come in different shapes. The eternal wheel of birth and death portrayed in a cool video and great song. Talking about gods, the master himself, Tony Iommi is playing the solo here (part 1+2 out of 3). Immense feeling, wonderful tome, so much presence!  Just incredible! Hats off to him for helping us out. A dream coming true! Looking forward to play it live on the tour with Ghost. We're rehearsing it right now. New stuff and the old classics. Can't wait to go out on this tour. Johan is back singing, "The Door to Doom" is getting brilliant reviews, the band is in great form… Will be a blast "!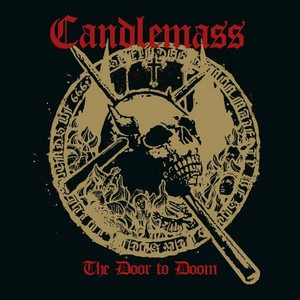 Pre order The Door to Doom right HERE!
The Door To Doom unsurprisingly follows the plotline mastermind, songwriter and bass player Leif Edling established in the past years: epic world class doom metal that relies on slow mammoth riffing. With Johan Langquist`s highly dramatic vocal style and the love for details, the band made this album to the next "Epicus". This masterpiece is rounded off by a beautiful guest appearance by none other than Black Sabbath`s Tony Iommi on"Astorolus – The Great Octopus".
Tony Iommi on his appearance:
"Candlemass are a major force in Scandinavian heavy rock and have always acknowledged the influence we had on their music.  They asked if I'd contribute to a track which sounded pretty good so I thought 'why not'
Tracklist:
Splendor Demon Majesty
Under The Ocean
Astorolus – the Great Octopus
Bridge Of The Blind
Death´s Wheel
Black Trinity
House Of Doom
The Omega Circle
Links:
http://www.candlemass.se/
https://www.facebook.com/candlemass/
Source of Information: Napalm Records Promotion Team, photo: Anders Pålsson
New band by members of Royal Hunt
30. January 2019
Modern classic rock outfit N'Tribe are proud to announce release date for their first EP – "Root´n´ Branch": April 19th (NorthPoint Productions). Tracklisting: Staring Down the Barrel ⋆ Down On My Knees ⋆ What Goes Around Comes Around ⋆ Paint It Black.
Soundbites are available on the band's website: https://ntribe.dk
Message from the band: "We´re very proud to be able to announce April 19th as the release date for our first EP – "Root´n´ Branch". Hope you´ll enjoy our take on "contemporary classic rock", because if you will – we have a plethora of songs, just waiting for the chance to pound on your eardrums".
N´Tribe (yes, short for the Nordic Tribe) is a living & kicking example of that: this new band´s been founded in 2018 by three highly esteemed professionals – André Andersen, Jonas Larsen, Henrik Brockmann – initially bonded through their original band Royal Hunt; all participated in numerous bands/projects, all received various accolades from the industry, sold tons of albums and toured the world countless times.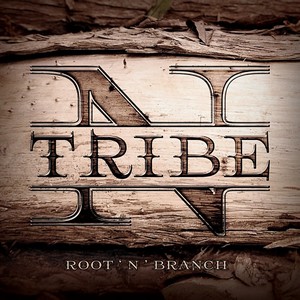 Tracklist:
Staring
Down the Barrel
Down On My Knees
What Goes Around Comes Around
Paint It Black.
Previously have N'tribe released their debut single "Staring Down the Barrel".
https://play.google.com/store/music/album/N_tribe_Staring_Down_the_Barrel?id=Bxiznywmhogzg6y66dcznoigriq
Links:
https://ntribe.dk
https://www.facebook.com/ntribeband/

Source of Information: NorthPoint Productions
MARTUROS – "Nameless"
CD-DIGIPACK (08. February 2019)
31. January 2019
Slovak heavy metal band Marturos will release debut album Nameless on 8. February.
01. Angel of Life
02. Nameless
03. Liar
04. This Way Leads Somewhere
05. I'm Lucifer
06. Midnight Dreams
07. It's not me
08. This is not a Song, it's Crying for Help
09. Superheroes of Tomorrow
10. The Magican