Cellar Darling – fanúšikmi vybraný singel
8.3.2019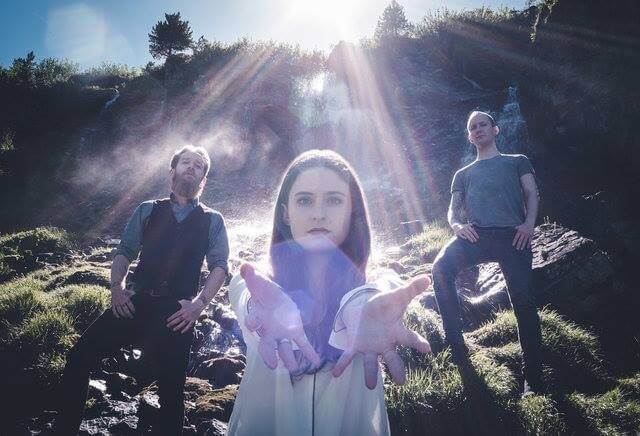 22. marca švajčiarski folk metalisti Cellar Darling vydajú nový koncepčný album The Spell – príbeh dievčaťa, ktoré sa zaľúbilo do smrti.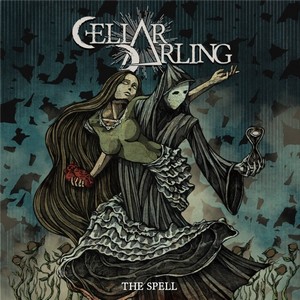 Tracklist:
Pain
Death
Love
The Spell
Burn
Hang
Sleep
Insomnia
Freeze
Fall
Drown
Love Pt. II
Death Pt. II
Kapela sa rozhodla, že ďalší singel z albumu vyberú fanúšici online hlasovaním. Víťazom sa nakoniec stala 7 minútová skladba Drown.
Linky:
http://www.cellardarling.com/
https://www.facebook.com/cellardarlingofficial/
Zdroj: NUCLEAR BLAST, foto: Merlin Sutter
Fleshgod Apocalypse – videoklip k singlu z chystaného albumu
8.3.2019
Talianski orchestrálni death metalisti Fleshgod Apocalypse tento rok vydajú už 5. album Veleno. Udeje sa tak 24. mája.
Tracklist:
CD
Fury
Carnivorous Lamb
Sugar
The Praying Mantis' Strategy
Monnalisa
Worship and Forget
Absinthe
Pissing On The Score
The Day We'll Be Gone
Embrace The Oblivion
Veleno
Bonus Tracks (DIGI, DIGITAL & DIGITAL DELUXE)
Reise, Reise (RAMMSTEIN Cover)
The Forsaking (Nocturnal Version)
»An Evening in Perugia« (Bonus-Blu-ray) – Tracklist:
Marche Royale
In Aeternum
Healing Through War
Cold As Perfection
Minotaur (The Wrath Of Poseidon)
Gravity
The Violation
Prologue
Epilogue
The Fool
The Egoism
Syphilis
The Forsaking
Dnes zverejnili videoklip k prvému singlu – Sugar.
Linky:
http://www.fleshgodapocalypse.com/
https://www.facebook.com/fleshgodapocalypse/
Zdroj: Nuclear Blast
None Dare Call It Conspiracy – nový videoklip
6.3.2019
Fínski modern metalisti None Dare Call It Conspiracy zverejnili videoklip k piesni The Shaming, ktorá pochádza z ich albumu Pawns And Kings.
Linky:
https://wwww.facebook.com/NDCICBAND
Zdroj: WormHoledeath Press
SCARS of the Insane – nový videoklip
7.3.2019
Českí alternatívni metalisti SCARS of the Insane propagujú svoj minuloročný debut D.H.A.R.M.A. videoklipom k songu Surrender.
,,Je nám ctí Vám představit náš nejnovější videoklip ke skladbě SURRENDER. Song slouží jako pocta všem, kteří se stali obětí nebo svědkem násilí a tyranie a dokázali s tím bojovat. Odpoutejte se od věcí a lidí, kteří vás stahujou dolů a dokažte všem, jak jste silní.Lajkujte, sdílejte a hlavně si ho užijte!!!" – gitarista Mayky Olson
Linky:
https://www.facebook.com/SCARS-of-the-Insane-311608375804/?fref=ts
https://www.bandzone.cz/insane
https://www.paratmagazine.com
Zdroj: Mayky Olson
Nové Podujatia
V zoznamoch pribudlo
METAL UNLEASHED; Achsar, Bloody Redemption, Froozen Blood; 6. apríl 2019
www.metalmania-magazin.eu/zaujimave-podujatia/metal-unleashed-achsar-bloody-redemption-froozen-blood-6-april-2019/
Stretol som Dominiku tour – Žilina – Reunion; 15. marec 2019
www.metalmania-magazin.eu/zaujimave-podujatia/stretol-som-dominiku-tour-zilina-reunion-15-marec-2019/
Páčil sa ti tento článok?