Turilli/Lione Rhapsody – the first single
3. May 2019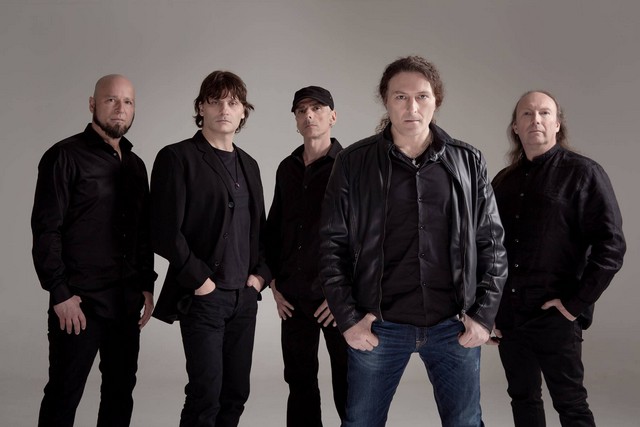 Turilli / Lione RHAPSODY – the new group featuring original RHAPSODY members Luca Turilli and Fabio Lione, completed by former RHAPSODY members Dominique Leurquin, Patrice Guers and Alex Holzwarth – recently announced the release of their debut album »Zero Gravity (Rebirth And Evolution)«, for June 28, 2019 through Nuclear Blast. From today, fans can not only pre-order the record, but also listen to the first single, the opening track 'Phoenix Rising'.
Vocalist Fabio Lione states, "'Phoenix Rising' represents the bridge between our past and our artistic future, including some elements of the traditional symphonic metal school combined with heavy guitars, the modern sounds we love nowadays and an ethnic interlude featuring the unique voice of Mongolian artist Uyanga Bold. Once recorded, 'Phoenix Rising' got immediately stuck in our head and we found ourselves singing the chorus all day long. For all these reasons we consider it as the perfect opener for our debut album and for our upcoming live shows!"
Guitarist/keyboardist/pianist Luca Turilli adds, "Fabio's emotional performance underlines the intense lyrics inspired by sacred geometry, quantum physics and the secrets of the ancient wisdom, telling about a human being and his dramatic process of self-realization after experiencing an inner quake and the impelling need to move beyond the illusion of duality and the loops related with the material aspects of life in order to reach a higher level of consciousness and find his place in the geometry of existence."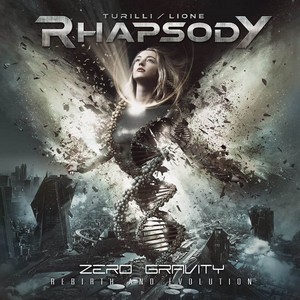 Tracklist:
Phoenix Rising
N.A. (Demon And Angel) [feat. Elize Ryd | AMARANTHE]
Zero Gravity
Fast Radio Burst
Decoding The Multiverse
Origins
Multidimensional
Amata Immortale
I Am [feat. Mark Basile | DGM]
Arcanum (Da Vinci's Enigma)
Bonus Track (DIGI & 2LP only)
Oceano [feat. Sascha Paeth | AVANTASIA & Arne Wiegand | SANTIANO]
Links:
https://www.facebook.com/tlrhapsody/?ref=br_rs
https://www.indiegogo.com/projects/turilli-lione-rhapsody/
Source of Information: Nuclear Blast
SABATON – release the first single and video, "Fields Of Verdun"!
3. May 2019
Swedish heavy metal heroes SABATON are set to release their new album 'The Great War'on July 19th, 2019. Today the band proudly present their first single, 'Fields Of Verdun'.
Bassist Pär Sundström comments: "We choose 'Fields of Verdun' to be the first single since we felt it represent the album perfect, a classic SABATON metal song which we cannot wait to include in the future setlists.
The story of the battle of Verdun is also very representative for the album since it has all elements that identifies with 'The Great War'. Verdun is so much WW1 that we decided to hold the first album presentation in this city, inviting journalists from around the world to not just hear the album, but also understand the story behind it.
It is the first single from the upcoming album even if we just released 'Bismarck', but that song is not from the upcoming album. We decided to write 'Bismarck' outside the album since the story does not connect to WW1 and also that it was recorded at a different time. The meaning of this song was a tribute to all fans who have contributed over the years by sending us ideas for future songs, please continue with that!"
This ninth full-length record, that will see the light of day right in time for the band's 20th anniversary, will be a concept album based on events during the First World War and will be available in different formats:
CD-Digi (History Edition) incl. narrated parts in addition to the album tracks
CD (Album Edition)
2CD Earbook (Album + History Edition)
180g LP in various colors (History Edition)
180g LP in various colours (Album Edition)
3CD/3LP Box (The Great Box Edition) includes: Earbook incl. "The Soundtrack To The Great War" CD, regular, History & Soundtrack LPs [180g, green], one out of 11 Great War propaganda posters [chosen at random], postcards, emblem, poem on sheet) – limited to 1000
Links:
http://www.sabaton.net/
https://www.facebook.com/sabaton/?fref=ts
Source of Information: Nuclear Blast
Ukrainian band VOVK released new single
3. May 2019
VOVK is a band from Kyiv (Ukraine) that combines a variety of musical styles in its works mixing post-hardcore, stoner, and progressive rock. VOVK's music is a reflection of one's worldview through unpredictable fantastic stories and images.
The protagonist of the Something lyrics is an astronaut who's searching for his place in life. He embodies a person misunderstood and rejected by the society. While wondering the streets of his subconscious he gets disappointed and finally meets his fate.
This song is included in LAIR, the debut album, which will be released soon.
The recording and editing were made under the guidance of Vadyk Lazariev at Lipky Zvukozapys (Kyiv). Mastering was performed by John Davis who is known for his collaboration with Led Zeppelin, Foals, Florence and The Machine, and others.
Currently, the band is getting ready to go on tour around Ukraine, and their tour will begin with an album presentation on May 26 at Otel' (Kyiv).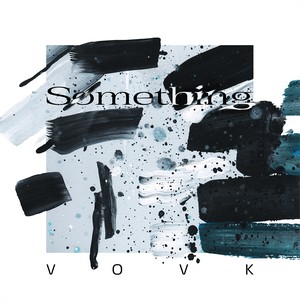 Links:
https://facebook.com/vovkband
https://instagram.com/vovkband
https://twitter.com/vovkband
Source of Information: Vovk Vovk; photo: Olya Androsova, cover: Andrew Gurmanchuk and Rene Bergen
Svet Kant Unleash Their Official Video "Sea of Planets"!
3. May 2019
Dublin's experimental metal combo Svet Kant are thrilled to present their new official video for the track "Sea of Planets". "Sea of Planets" is a track taken from "The Visage Unbiased", due for release on 31/05/2019.
Links:
https://www.facebook.com/svetkantmusic
Source of Information: WormHoledeath Press