Gloryhammer – druhý singel z chystaného albumu
10.5.2019
Briti Gloryhammer vydajú 31. mája nový album Legends from Beyond the Galactic Terrorvortex!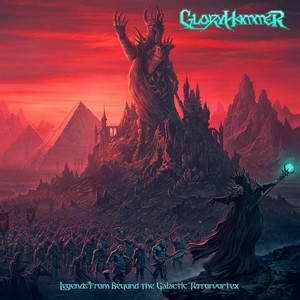 Tracklist:
Into the Terrorvortex of Kor-Virliath
The Siege of Dunkeld (In Hoots We Trust)
Masters of the Galaxy
The Land of Unicorns
Power of the Laser Dragon Fire
Legendary Enchanted Jetpack
Gloryhammer
Hootsforce
Battle for Eternity
The Fires of Ancient Cosmic Destiny
I: Dundaxian Overture
II: The Battle of Cowdenbeath
III: Return of the Astral Demigod of Unst
IV: The Knife of Evil
V: Transmission
Tento deň vypustili druhý singel – lyric video k skladbe The Siege of Dunkeld (In Hoots We Trust).
Linky:
https://gloryhammer.com/
https://www.facebook.com/gloryhammer/
Zdroj: Napalm Records Promotion Team, foto: https://www.metal-archives.com
Reveal – zmluva s Wormholedeath, nový album
8.5.2019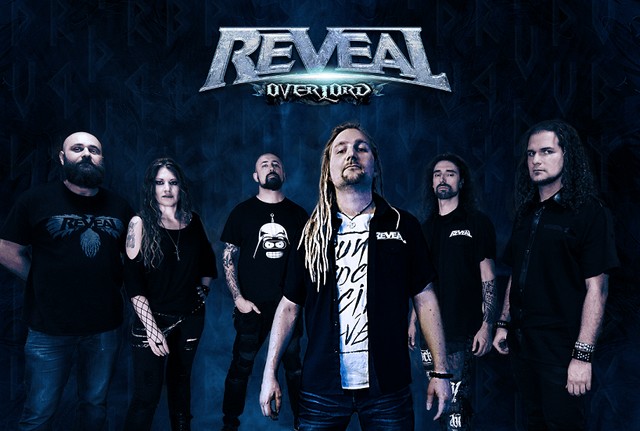 Reveal, medzinárodná kapela španielskeho gitaristu Tina Hevia (Darksun a Nörthwind) a slávneho švédskeho youtubera Roba Lungerna, podpísala zmluvu s vydavateľstvom Wormholedeath na vydanie nového albumu Overlord.
Dátum vydania je stanovený na 24. mája.
Tracklist:
The Name Of Ra
I'm Elric
Master of Present and Past
The Crussaders
My Pain
Metal Skin
Path of Sorrow
It's only a Show
Remember my Words
Road of Never ending
It's only a Show (ft. Saeko) – Bonus track
Youtube ukážka:

Linky:
http://www.revealband.com/
https://www.facebook.com/RevealOfficial/
Zdroj: WormHoledeath Press
Crematory – chystaný album, nové vydavateľstvo
8.5.2019
Nemeckí gothic/industrialisti Crematory sa rozhodli zmeniť vydavateľstvo. Namiesto SPV/Steamhammer podpísali zmluvu s rakúskym gigantom Napalm Records.
Debut pod týmto vydavateľstvom uzrie svetlo sveta na budúci rok.
Linky:
http://www.crematory.de/
https://www.facebook.com/CREMATORY/
https://www.youtube.com/c/CrematoryDe
Zdroj: Napalm Records Promotion Team
Axel Rudi Pell – chystaný live album
6.5.2019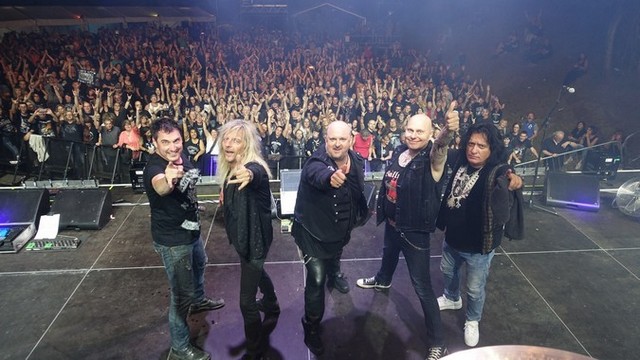 Legendárny gitarista Axel Rudi Pell oslávi 30 výročie vydaním live albumu XXX Aniversary Live. Jednotlivé skladby boli zaznamenané na koncertoch v Moskve, Bochume a Budapešti. Daný živák uzrie svetlo sveta 7. júna 2019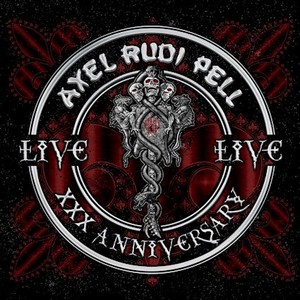 Tracklist:
CD1
The Medieval Overture (Intro)
The Wild And The Young
Wildest Dreams
Fool Fool
Oceans Of Time
Only The Strong Will Survive
Mystica (incl. Drum Solo)
Long Live Rock
CD2
Game Of Sins / Tower Of Babylon (incl. Keyboard Solo)
The Line
Warrior
Edge Of The World (incl. Band Introduction)
Truth And Lies
Carousel
The Masquerade Ball / Casbah
Rock The Nation
Linky:
https://www.axel-rudi-pell.de/
https://www.facebook.com/axelrudipellofficial/
Zdroj: Steamhammer/SPV
Nové Podujatia
V zoznamoch pribudlo:
Amon Amarth, Behemoth, Trivium a Power Trip; 11. jún 2019; Incheba Expo – Bratislava
www.metalmania-magazin.eu/zaujimave-podujatia/amon-amarth-behemoth-trivium-a-power-trip-11-jun-2019-incheba-expo-bratislava/
ENTER THE ETERNAL FIRE FEST 2019 – nové kapely

www.metalmania-magazin.eu/festivaly/enter-the-eternal-fire-fest-2019-19-20-7-2019-aeternus-blaze-of-perdition-nervochaos-ssoge-dark-angels-a-dalsi-volyne-areal-koupaliste/