Opeth – prvý singel z chystaného albumu
12.7.2019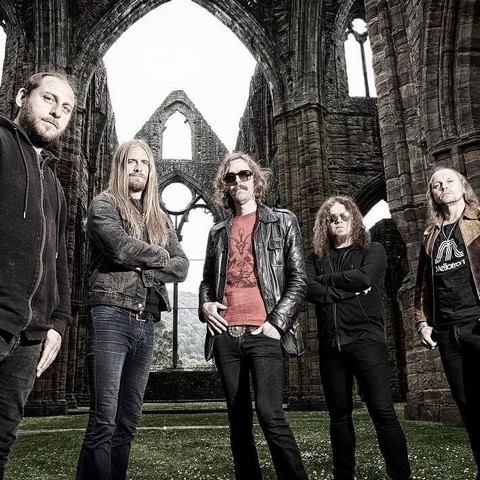 Jeden z najočakávanejších albumov tohto roka In Cauda Vnenum od progresívnych death metalistov Opeth uzrie svetlo sveta 27. septembra.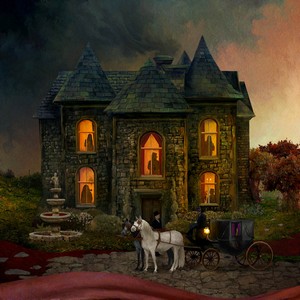 Tracklist:
Livet's Trädgård / Garden Of Earthly Delights (Intro)
Svekets Prins / Dignity
Hjärtat Vet Vad Handen Gör / Heart In Hand
De Närmast Sörjande / Next Of Kin
Minnets Yta / Lovelorn Crime
Charlatan
Ingen Sanning Är Allas / Universal Truth
Banemannen / The Garroter
Kontinuerlig Drift / Continuum
Allting Tar Slut / All Things Will Pass
Prvým singlom z neho sa je skladba Hjärtat Vet Vad Handen Gör' / 'Heart In Hand:

Linky:
http://www.opeth.com/
https://www.facebook.com/Opeth/?fref=ts

Zdroj: Nuclear Blast
Visons of Atlantis – prvý singel z chystaného albumu
8.7.2019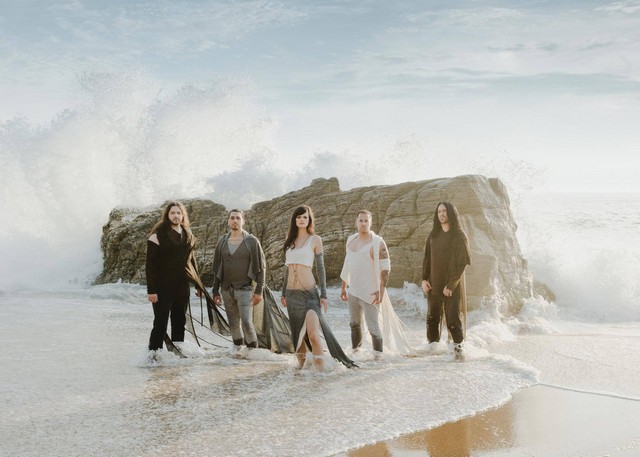 Nový album symfonikov Vision of Atlantis – Wanderers bude vydaný 30. augusta.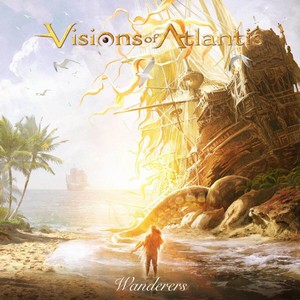 Tracklist:
Release My Symphony
Heroes of the Dawn
Nothing Lasts Forever
 A Journey to Remember
 A Life of Our Own
 To the Universe
  Into the Light
The Silent Scream
The Siren & the Sailor
Wanderers
  At the End of the World
Bring the Storm
In and Out of Love
Dnes uzrelo svetlo sveta lyric video k skladbe Heroes of the Dawn:

Linky:
https://www.facebook.com/visionsofatlantisofficial/
Zdroj: Napalm Records, foto: Emilie Garcin
Pipes and Pints vydávajú nový videoklip, prekvapivo ide o slaďák
11.7.2019
Celtic rocková kapela Pipes and Pints vydáva prvý singel z nedávno vydaného albumu The Second Chapter s názvom Shadow On Your Wall.  Nečakajte však tradičný rokenrolový odpal. Kapela odhaľuje aj ďalšiu polohu svojej tvorby – pre mnohých prekvapivú – romantickú a pomalú baladu.
Shadow On Your Wall sme vybrali ako prvý singel, pretože sme chceli predstaviť aj inú tvár Pipes. Stále sme to my, stále je to náš zvuk, ale chceli sme ukázať, že sa skladateľsky dokážeme vyjadriť aj inak," vysvetľuje írsky spevák Travis O'Neill."Shadow on Your Wall je o strate vzťahu a bolesti, ktorá takúto stratu sprevádza," dodáva.
Youtube teaser: https://www.youtube.com/watch?v=CoaFPb9pp-0
Link video – https://www.dropbox.com/s/1mdtfwblacqbgib/Pipes_final.mov?dl=0&fbclid=IwAR1AONsNWRx-CV4Fst_vLAIxX7iUxHJ5dBn5k3BrwMPuRJ-v-g_RDjHqWEo
Videoklip vznikol v skupinovej produkcii okolo Tonyho Košaře a Davida Švarce, ktorý sa rozhodol pre minimalistický, čiernobiely koncept a hru tieňov. Shadow on Your Wall je prvým videoklipom z čerstvého albuma The Second Chapter. Kapel na ňom definitívne potvrdila comeback a novú zostavu. Album vznikalo v berlínskom Red Bull Music Studiu v spolupráci s producentom Yardou Helešicem. 
Odkazy:
Presskit: https://bandzone.cz/pipesandpints/presskit/cs
Youtube: https://www.youtube.com/watch?v=1cAnoTizBPI&feature=youtu.be
Backstage photos: https://www.dropbox.com/sh/ow2n3oi1g5l4w54/AAALH3nx15tlyGOMhJKpg38Ia?dl=0&fbclid=IwAR3LWbEaDUzU6GyxZ3-MoIiSbblfWqg_CF85mQ9MLCHvtcO8H2pPujYBx2I
Download: https://uloz.to/!SE1o4cq4QX6Y/03-shadow-on-your-wall-zip
Tlačová správa
Daggerose – debutový album
10.7.2019
Slovenskí power/thrash metalisti Daggerose z BA vydali 5. júla debutový album Tombkeeper.
Tracklist:
Intro / Ordo ab Chao
Fire from the Sky
Dagger & Rose
Sophie
The Unknown
You Betrayed
Saints and Sinners
Lethal Beauty
Tombkeeper
Lethal Beauty (Only Band Version)
Linky:
https://www.facebook.com/Daggerose/
https://bandzone.cz/daggerose
https://soundcloud.com/daggerose/…
https://open.spotify.com/album/1FkeivA3tEWEwHiaUxoEoA…
https://daggerose.bandcamp.com/releases
Zdroj: Marek Kučera