We Came as Romans – nové skladby
27.9.2019
Bratstvo  trvá. Bez ohľadu na to, čo sa stane, či tieto putá vydržia v spomienkach a okamihoch. We Came As Romans sú rovnako prepojení ako pred tým. Počas 15 rokoch, keď zažili množstvo vypredaných vystúpení, kritických ohlasoch a získali takmer 250 streamerov toto michiganské kvinteto Joshua Moore [gitara], Dave Stephens [spev], Lou Cotton [gitara], Andy Glass [basa] a David Puckett [bicie] znovu povstalo.
Dnešný deň zverejnili dve nové skladby, prvé od tragickej smrti Kylea Pavoneho:
Carry The Weight: https://youtu.be/WO2WNcVQtXs
From The First Note: https://youtu.be/X9MzpakAbmU
"Keď Kyle zomrel, psychicky nás to silno zasiahlo a ako vedľajší účinok to silno zasiahlo aj kapelu," hovorí Moore. "Napriek všetkému som sa cez to všetko predral a uvedomil si, že ma veľa vecí ešte len čaká. Treba povedať, že sme spolu strávili veľa času. Predtým ako sme spolu založili kapelu tak sme boli ako bratia a Kyle ma veľmi ovplyvnil. Aby sme boli k našim fanúšikom a sami k sebe úprimný, museli sme začať písať o tom, čo pre nás znamenalo to obdobie, keď sme ho stratili. Každopádne, to nie sú len songy topiace sa v depresiách, pretože nimi chceme osláviť aj to, že sme sa cez to všetko dostali až sem."
Okrem toho We Came As Romans sa čoskoro vrátia na pódia. Začiatkom októbra sa vydajú na americké turné s formáciami Motionless in White, After the Burial, Twiztid
Linky:
https://www.facebook.com/wecameasromans/
Zdroj: NUCLEAR BLAST Markus Jakob
Insomnium – tretí singel z chystaného albumu
27.9.2019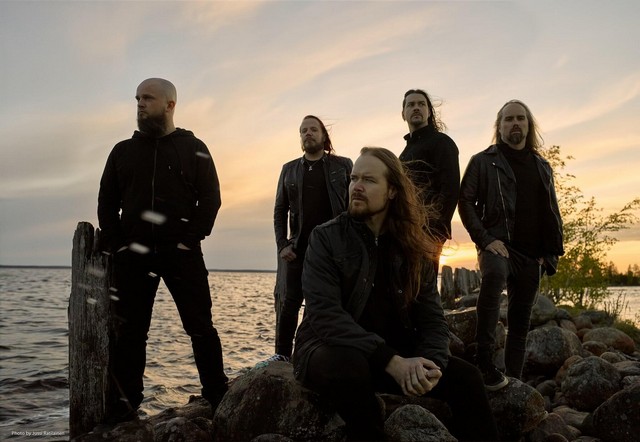 V poradí tretím singlom z chystaného albumu Heart like a Grave fínskych melodických death metalistov Insomnium je skladba Pale Morning Star.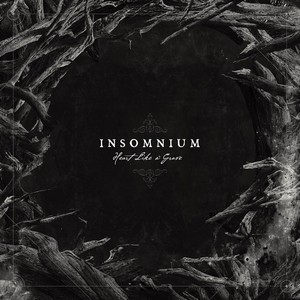 Tracklist:
Wail of the North
Valediction
Neverlast
Pale Morning Star
And Bells They Toll
The Offering
Mute Is My Sorrow
Twilight Trails
Heart like a Grave
Karelia
Album bude vydaný 4. októbra
Predošlé ukážky:
Valediction: https://youtu.be/_ZLguQ-8w3M
Linky:
http://www.insomnium.net/
https://www.facebook.com/insomniumofficial/
Zdroj: https://www.facebook.com/centurymedia/
Alcest – druhý z chystaného albumu
27.9.2019
Po úspechu prvého singlu Protection z chystaného albumu Spiritual Instinct francúzski blackoši Alcest predstavujú druhý singel. Voľba padla na pieseň Sapphire.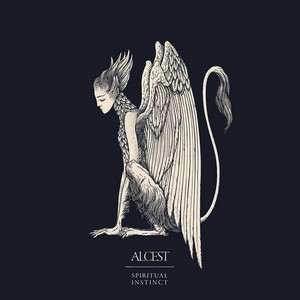 Tracklist:
Les jardins de minuit
Protection
Sapphire
L'île des morts
Le miroir
Spiritual Instinct
Predošlý singel:
Protection: www.youtube.com/watch?v=Tn7wvu8R4Wk
Samotný album bude vydaný 25. októbra.
Linky:
https://www.facebook.com/alcest.official/
Zdroj: Nuclear Blast, foto: William Lacalmontie
Under Static Movment – singel z chystaného EP
27.9.2019
Talianski alternatívni metalisti Under Static Movment chystajú nové EP Path Of Blames, ktoré bude vydané v prvej polovici budúceho roka.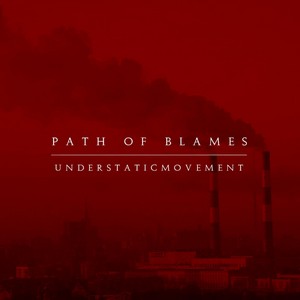 Titulná skladba bude znieť nasledovne:

Linky:
https://www.facebook.com/understaticmovement
http://www.burningmindsgroup.com/atomic-stuff
https://www.facebook.com/atomicstuff
Zdroj: Atomic Stuff Promotion