Suicide Silence – cover a tracklist chystaného 6. albumu
21.10.2019
Californskí deathcoristi Suicide Silence zverejnili cover a tracklist chystaného 6. albumu Become The Hunter. Ten bude vydaný začiatkom budúceho roku.
Tracklist:
Meltdown
Two Steps
Feel Alive
Love Me To Death
In Hiding
Death's Anxiety
Skin Tight
The Scythe
Serene Obscene
Disaster Valley
Become The Hunter
Nahrávaný bol v štúdiách The Omen Room. Producentský dohľad mal na starosti Stev Evetts (The Dillinger Escape Plan, Sepultura, Hatebreed) a na mixáž dohliadal Josh Wilbur (Trivium, Lamb Of God, Gojira). Mastering prebiehal v Sterling Sound Studios pod dohľadom Teda Jensena (Pantera, Deftones, Slipknot). Artwork vytvoril Adrian Baxter.
Linky:
http://www.facebook.com/suicidesilence/
http://www.nuclearblast.de/suicidesilence/
Zdroj: Nuclear Blast – Markus Jakob
Event Relentless – chystaný album
21.10.2019
Fínski moderní metalisti Event Relentless vydajú 8. novembra nový album Circle.
Tracklist:
Stay Away
Pleasure & Pain
Falling
Razor Queen
Worthless
Scream
Circle
Youtube ukážka:

Linky:
https://www.facebook.com/eventrelentlessband/
https://eventrelentless.bandcamp.com/
Zdroj: Wormholedeath Records
Poetry in Telegrams s dvomi novinkami
23. 10.2019
Hudobný projekt Poetry in Telegrams sa v októbri ohlásil hneď s dvomi novinkami – s knihou textov a novým videoklipom. Knižka War for the Point of the Story (Poetry in Telegrams Lyrics) je textová príloha k doterajším štyrom albumom a uzatvára tak jednu etapu tohto medzinárodného projektu, ktorý založil slovenský hudobník a textár Johny Štefeček. Na knihe – rovnako ako na obálkach všetkých CD – spolupracoval "dvorný grafik" Pavol Truben.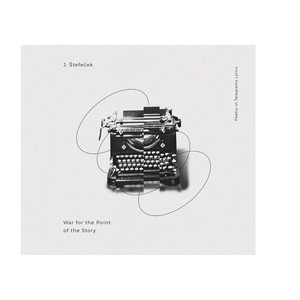 Predslov napísal hudobný redaktor a novinár Rudi Rus. Videoklip Mysteries [Love Is Not Enough] je analogicky poslednou epizódou celej série klipov s populárnym Gregorom Hološkom v hlavnej úlohe. Tentoraz mu sekunduje mladá herečka Ivana Kološová, ktorú môžete vidieť napríklad v muzikáli Tisícročná včela na doskách Divadla Andreja Bagara v Nitre. Režisérom záverečnej, piatej časti "seriálu" je opäť Peter Čermák. Singel pochádza z ostatného albumu I, Koheleth, ktorý bol nominovaný na Radio_Head Awards v kategórii Hard & Heavy. O
bicie sa na nahrávke postaral jeden z najuznávanejších bubeníkov sveta, Marco Minnemann (GER/USA). Ten sa so svojou kapelou The Aristocrats čoskoro predstaví
aj slovenskému publiku.
Videoklip Mysteries:

Kompletná séria klipov POETRY IN TELEGRAMS s Gregorom Hološkom (1. – 5.
časť):
1. Juliet & Romeo – https://youtu.be/F9xA-FL4ze0
2. Miracles – https://youtu.be/xExQ3ffzdhA
3. Stargazing – https://youtu.be/8JzXg7dwP-U
4. Bulgakov – https://youtu.be/q_cll1vYG_0
5. Mysteries – https://youtu.be/S6KICIJzBqo
Jednotlivé piesne i albumy projektu nájdete na https://poetryintelegrams.bandcamp.com/ a na najznámejších streamovacích
službách.
Tlačová správa
Dora prichádza s prvým hraným klipom k novému singlu
21.10.2019
Po lete plnom koncertov a festivalov prichádza DORA s novinkou. Tou je prvý "ozajstný" videoklip ku skladbe Tam pod Tatrami. Keďže títo nitrianski muzikanti vo svojej tvorbe prepájajú folklór s rockom, rozhodli sa to pretaviť aj do audiovizuálneho diela. Výsledkom je ich prvý hraný videoklip k úplne novému singlu.
Dievčina sa z postapokalyptického sveta dostane do krásnej nepoškvrnenej slovenskej prírody a zaraz je z nej pravá ľudová deva. Rock verzus ľudovky. Rockový outfit verzus kroj. Fabrika verzus príroda. Deň verzus tma. S takýmito myšlienkami a kontrastmi sa Dora pohrala v najnovšom videu. "Cez rôzne symboly sme sa snažili ukázať, že aj takéto protichodné veci môžu byť navzájom prepojené," vysvetľuje gitarista Tibor.
Už samotný názov piesne Tam pod Tatrami si pýta ukázať v klipe tatranskú prírodu, a tak sa tomu chalani nemohli a ani nechceli vyhnúť. Natáčanie prebiehalo na Chopku, kde slečna v kroji spôsobila menší rozruch, a tak sa s ňou turisti chceli fotiť. No aj napriek takémuto zdržaniu či hladnému počasiu sa im podarilo dotiahnuť výsledok k spokojnosti kapely a nepochybne aj fanúšikov, ktorí si mohli novú pieseň vypočuť už počas letných vystúpení.
Tam pod Tatrami je nový singel, takže sa nenachádza ani na prvom albume Pískanice s makom (2015), ani na albumovej dvojke Dora (2018), ktorú nahrali v súčasnom zložení Erik Michálek –
spev, Tibor Seidl – gitara, Tony Marko – klávesy, Šimon Lašák – basgitara a Jaro Ozimý – bicie.
Videoklip Tam pod Tatrami:

Kapela DORA
Web: https:// www.kapeladora.sk/
Facebook: https://www.facebook.com/Dora-Official-1259663417427277/
Instagram: https://www.instagram.com/dora_official_page/
Youtube: https://www.youtube.com/channel/UCoHs7uMpzaZ7FEQYdavcUBQ
Booking: koncertdora@gmail.com
Autorka textu: Michaela Váleková
Nové Podujatia
V zoznamoch pribudlo:
BRUTAL ASSAULT – OTTONE PESANTE, BEYOND CREATION, STATIC-X a ďalši…; 5.- 8. august 2020; Pevnost Josefov – Jaroměř,
ww.metalmania-magazin.eu/festivaly/brutal-assault-ottone-pesante-beyond-creation-static-x-a-dalsi-5-8-august-2020-pevnost-josefov-jaromer/
The 69 Eyes – West end Tour 2019; 13. november 2019; Ateliér Babylon – Bratislava
www.metalmania-magazin.eu/zaujimave-podujatia/the-69-eyes-west-end-tour-2019-13-november-2019-atelier-babylon-bratislava/
Beast in Black, Myrath; 16. november 2019; Ateliér Babylon – Bratislava
www.metalmania-magazin.eu/zaujimave-eshopy/beast-in-black-myrath-16-november-2019-atelier-babylon-bratislava/