Sepultura – release first single "Isolation" from upcoming concept album "Quadra"
8. November 2019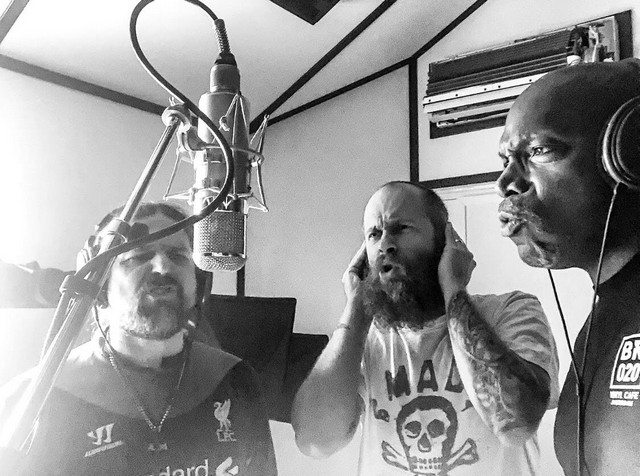 Last month, SEPULTURA announced that their electrifying new concept album, "Quadra" is set to be released in early 2020 – and today the Brazilian metal icons can now reveal that the album will be available on 7th February 2020, via Nuclear Blast Records. Next to that, the band is proud to present the debut single "Isolation" taken from the upcoming album "Quadra". The song can best be described as punishing, experimental thrash slap in the face.
SEPULTURA debuted the song live at Rock in Rio Festival last month. The performance was recorded and turned into an impressive live video, so their fanbase worldwide can also experience the explosive live energy and charisma of "Isolation".
Guitarist Andreas Kisser about the extraordinary music video:
"The video was created by using the footage of the performance we did at the Rock in Rio festival last October. It was the world premiere of the song "Isolation" which is a straight forward thrash track with an epic intro. Also we presented the new cover and the name of the album "Quadra" to an amazing crowd of 100.000 people, a magical and historical moment in our career. I'm so glad we had filmed the performance and now we are ready to show the world. The Quadra cycle begins!"
Check out "Isolation" here:

With "Isolation", SEPULTURA comes up with a highly sociocritical issue as singer Derrick Green says: " "Isolation is a song that was written about the U.S. prison system. The inhuman practice of solitary confinement changes the mental stability of prisoners.
They are not being rehabilitated but are transformed to become worst. Once they are released back into society we all pay the price for what has been done to them."
"Quadra" comes paired with a stunning concept that goes deeper than the band have ever been previously. Andreas Kisser explains:
"Quadra, among other meanings, is the Portuguese word for "sport court" that by definition is a "limited area of ​​land, with regulatory demarcations, where according to a set of rules the game takes place.
We all come from different Quadras. The countries, all nations with their borders and traditions; culture, religions, laws, education and a set of rules where life takes place. Our personalities, what we believe, how we live, how we build societies and relationships, all depends on these set of rules that we grew up with. Concepts of creation, gods, death and ethics.
Money, we are enslaved by this concept. Who's poor and who's rich, that's how we measure people and material goods. Regardless of your Quadra you need money to survive, the prime rule to play this game called life."
Links:
www.sepultura.com.br
www.facebook.com/sepultura
www.instagram.com/sepultura
www.nuclearblast.de/sepultura
Source of Information: NUCLEAR BLAST Anne Swallow, Photo: Derrick Green
(0) – Black Metal Enigma (0) Re-Releases Eponymous Vinyl EP on November 29th!
7. November 2019

Demanding and multi-faceted Progressive Black Metal – the best-kept secret of the Danish underground
Danish black metal enigma (0) are reissuing their self-titled debut EP via Napalm Records on November 29th – testing the boundaries of black, drone and post metal once again via four extraordinary tracks. The elusive quintet's dusky sound melds with forceful vocals and grave lyrics, offering a demanding and diverse atmosphere of blackened rage and bleak melancholy. (0) draws you straight into the dark vortex of their extreme soundscape and have been compelling listeners since the very beginning!
The somber journey of (0) has begun …
… more to be announced!
(0) on the Re-Issue:
"We're excited to announce the re-release of our 2017 debut EP through Napalm Records, and we're really happy that we now get the opportunity to take our music to a larger audience. The main theme of the EP is time. How we spent our time and the consequences of that is one of our primary focuses. It doesn't matter if you don't know our names and faces – we let the music of (0) speak for itself!"
Links:
http://parentes0parentes.com/?
https://www.facebook.com/0BandOfficial/
Source of Information: Napalm Records
CRYSTAL VIPER release "Bright Lights" video and single
7. November 2019
CRYSTAL VIPER released new video and single, "Bright Lights", taken from their forthcoming studio album, "Tales Of Fire And Ice". The album will be released on November 22 on AFM Records, and will be available as CD, limited edition vinyl LP, and digital download. Both physical versions (CD and LP) will include special, additional bonus tracks.
Tracklist:
Prelude
Still Alive
Crystal Sphere
Bright Lights
Neverending Fire
Interlude
Under Ice
One Question
Tomorrow Never Comes (Dyatlov Pass)
Tears of Arizona
Dream Warriors (Dokken cover)
Prvý singel:
Still Alive: https://youtu.be/00IoqYoaoDs
Links:
http://www.crystalviper.com/
https://www.facebook.com/crystalviperofficial/?fref=ts
Source of Information: Bart Gabriel
Running Wild – upcoming EP
5. November 2019
It's been three years since Running Wild wowed their fans with their (still) current album Rapid Foray. Three years in which a lot of water has passed under the metal galleys of time and the fans' requests for new songs have become more and more vociferous.
To ease the wait so that his supporters won't have to hold out until early summer 2020, Running Wild captain Rock´n`Rolf Kasparek has come up with a real masterstroke: on 6 December 2019 – Saint Nicholas Day! – the band have a special little gift for their fans and will release the EP Crossing The Blades on Steamhammer/SPV, featuring four brand-new tracks, including an exciting cover of the Kiss classic, 'Strutter.' But more about that later.
First of all, the focus is on the EP's opener, 'Crossing The Blades'
What's so special about this song is the fact that it's a harbinger of the next regular album, scheduled for release in summer, but will remain unique in its present incarnation. Because, explains Kasparek: "This version will only be available on the Crossing The Blades EP. The album will feature a different version, completely re-recorded and with a number of little changes." 'Crossing The Blades' is an unusual composition in other respects, too. Rolf: "Normally, a Running Wild song is based on a guitar riff. In this case, however, it's a bass line, with the guitar only contributing the chords; a unique feature in a Running Wild number." By the way, the theme of the song is the old musketeer motto "all for one and one for all".
The EP's second track is called 'Stargazed' and should be familiar to a lot of Wacken attendees, after all Running Wild had presented the song exclusively at the 2018 W:O.A, to an enthusiastic response. The dynamic riff number suits the biggest heavy metal festival in the world perfectly and blends in remarkably well with the list of
greatest Running Wild classics.
Number three is – as already mentioned – the Kiss cover 'Strutter', which has its own special story, as Rock´n`Rolf explains:
"A few months ago, the Kiss show in Hanover during their farewell tour brought back memories of my beginnings as a musician. Kiss were the reason why I founded my first band Granite Heart in 1976, a predecessor of Running Wild. At the time, I found two songs particularly outstanding: 'Deuce' and of course 'Strutter'. At that Kiss show in Hanover I noticed that they don't play 'Strutter' live. That's why I decided to record my own version, as an homage to my first idols, of course in typical Running Wild style and with a little more steam than the Kiss original."
Last but not least: The new EP closes with 'Ride On The Wild Side', which – thanks to its powerful pace and high compositional quality – would almost have made the shortlist for the upcoming album. Now it enhances the Crossing The Blades EP, particularly because Kasparek recorded the guitar solo on a Fender Stratocaster – instead of his tried and tested Gibson Explorer – to do justice to the track's rocking flair. Definitely well worth listening to!
The Crossing The Blades EP will be available on CD, 12" vinyl and for digital download
Thanks to its first-rate production and – as already mentioned – a number of exclusive features, these four songs are more than likely to make up the long wait until summer 2020 and the arrival of the next full album. At the same time, they will heighten the anticipation of Running Wild's new material and their upcoming festival appearances (see attached). For Rock´n`Rolf and his band a challenge that they will happily rise to!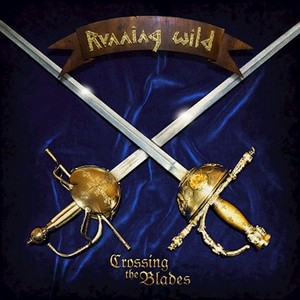 Tracklist:
Crossing The Blades
Stargazed
Strutter
Ride On The Wild Side
Teaser:

Links:
http://www.running-wild.net/
https://www.facebook.com/runningwildmusic
Source of Information: Steamhammer / SPV