Serenity – druhý singel z chystaného albumu
12.12.2019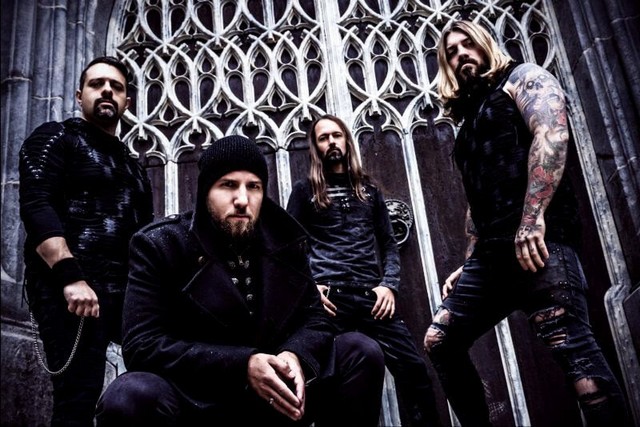 Rakúski symfonici Serenity 31. januára potešia svojich fanúšikov novým albumom The Last Knight.
Tracklist:
The Last Knight
Invictus
Set the World on Fire
Keeper of the Knights
Souls and Sins
My Kingdom Comes
Queen of Avalon
My Farewell
Down to Hell
Wings of Pridex
Call to Arms
Oceans – nový singel
Dnešný deň zverejnili videoklip k druhému singlu z neho – skladbe Souls And Skins:
Prvý singel – Set The World On Fire (ft. Herbie Langhans)
https://youtu.be/MZx89RXf5GY
Linky:
http://www.serenity-band.com/
https://www.facebook.com/serenityaustria
https://www.youtube.com/user/SERENITYAUSTRIA
Zdroj: Naplam Records, Foto: Thomas Buchberger
Judas Priest – chystaný album
12.12.2019
Rob Halford v rozhovore s Mikeom Hsuom z bostonského rádia WAAF potvrdil, že kapela chystá nástupcu albumu Firepower.
Linky:
http://www.judaspriest.com/
https://www.facebook.com/OfficialJudasPriest/
https://www.youtube.com/JudasPriest
Zdroj: Blabbermouth, Foto: www.metal-archives.com
Magnum – chystaný album
11.12.2019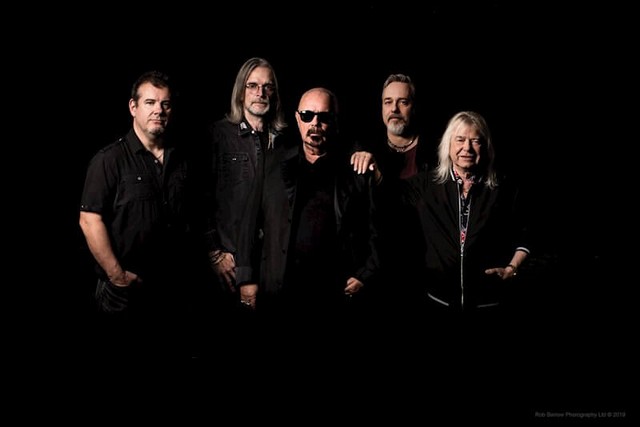 Britskí rockeri Magnum 17. januára vydajú nový album The Serpent Rings. Bude to zároveň debut pre nového člena – basáka Dennisa Warda .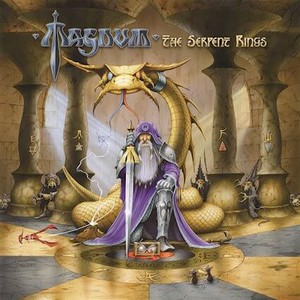 Tracklist:
Where Are You Eden?
You Can't Run Faster Than Bullets
Madman or Messiah
The Archway of Tears
Not Forgiven
The Serpent Rings
House of Kings
The Great Unknown
Man
The Last One on Earth
Crimson on the White Sand
Links:
http://www.magnumonline.co.uk/
https://www.facebook.com/magnumbandpage/
Zdroj: Steamhammer/SPV, Foto: Rob Barrow Photography Ltd
ERELEY – nové správy
9.12. 2019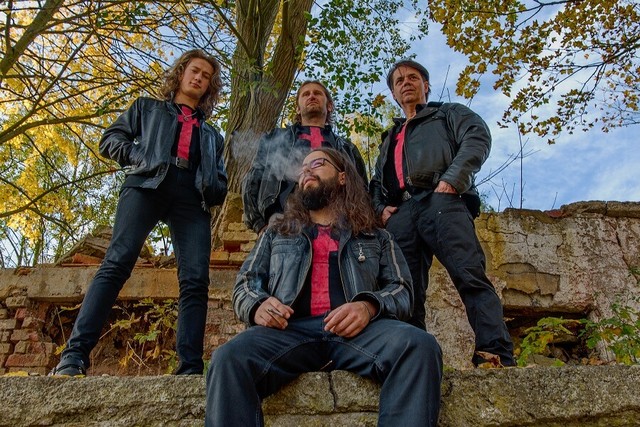 Česká kapela Ereley hlási nové správy:
,,Los Ahoyos Amigos.
V prvé řadě Vám všem přejeme Veselé Vánočky, bohatého Ježuldu, pohodu, vínko, tabáček a hodně kvalitní music.
Po mnoha personálních změnách jsme počátkem tohoto roku podepsali smlouvu s Massacre Records (Německo) a výsledkem je, že nám 24.1.2020 vyjde dlouho očekáváné album "Diablerie".
Dříve, než se tak stane, však vyjde titulní videoklip Diablerie, a to 11.12. na You Tube kanálu našeho vydavatelství. Následně pak, 3.1.2020, vyjde druhý videoklip "Enchantress".Nejbližší koncert pak máme 22.2. v německém Selbu, což je od Chebu, co by kamenem dohodil."
Linky:
https://www.ereley.cz/
https://www.bandzone.cz/ereley
https://www.facebook.com/Ereley/

Zdroj: ERELEY OFFICIAL
Nové Podujatia
V zoznamoch pribudlo:
Basinfirefest – AIRBOURNE, JINJER, INFECTED RAIN, VAN CANTO a ďalší…; 26.-28. jún 2020; Spálené Poříčí
www.metalmania-magazin.eu/festivaly/basinfirefest-airbourne-jinjer-infected-rain-van-canto-a-dalsi-26-28-jun-2020-spalene-porici/
Dobrý Festival – Sepultura, Therion, Orphaned Land, Amaranthe a ďalší…; 12. jún 2020; Prešov
www.metalmania-magazin.eu/festivaly/dobry-festival-sepultura-therion-orphaned-land-12-jun-2020-presov/
NORTHLANE/POLARIS/VOID OF VISION; 14. december 2019; Praha – Palác Akropolis
www.metalmania-magazin.eu/zaujimave-podujatia/northlane-polaris-void-of-vision-14-december-2019-praha-palac-akropolis/
Páčil sa ti tento článok?