Melodic Death Metal Beasts WOLFHEART To Release New Album, Wolves Of Karelia!
21. February 2020
Winter metal from the North –
a new chapter in WOLFHEART's saga of blood and melancholy
Finnish heavy melodic death metal unit WOLFHEART are back with their most commanding offering yet. The four-piece Nordic machine returns with their highly-anticipated new full-length masterpiece, Wolves Of Karelia, set for release on April 10, 2020 via Napalm Records. The album is available to pre-order beginning today, HERE.
Just as wildlife itself maintains harmony with a violent clash of beauty and unpredictability, Wolves of Karelia explores the band's previously coined genre of "winter metal" – smoothly bridging a traditional approach of extreme genres with tracks like the breakneck epic "Reaper", while maintaining atmospheric and acoustic elements on songs such as the bludgeoning wall-of-sound "The Hammer" and grandiose "Horizon on Fire". Crowned by the deeply stunning instrumental interlude "Eye of the Storm", Wolves of Karelia could easily go down in metal history as WOLFHEART's most intense record.
In celebration of the announcement of Wolves Of Karelia, WOLFHEART has shared a new video for their colossal new single, "Ashes". Watch the video and get a first taste of Wolves Of Karelia.
Tracklist:
Hail Of Steel
Horizon On Fire
Reaper
The Hammer
Eye Of The Storm
Born From Fire
Arrows Of Chaos
Ashes
Watch the lyric video for "Ashes":

Links:
http:/www.facebook.com/WolfheartRealm
http:/www.wolfheartofficial.com
Source of Information: Napalm Records, Photo: Valtteri Hirvonen
AETHER REALM To Release New Album, Redneck Vikings From Hell New Single And Music Video "Goodbye"
21. February 2020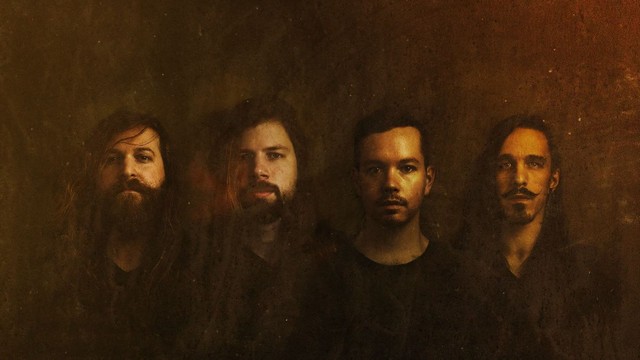 AETHER REALM have reached melodic death metal maestro status!
AETHER REALM takes the next step! After signing with Napalm Records in 2018, the four-piece from North Carolina is ready to unleash their newest multi-faceted full-length, Redneck Vikings From Hell, to be released on May 1, 2020! The new album will take you on a stupefying rollercoaster ride of death metal, thrash and even neo-classical shred. With their new album, the band improves upon their already distinctive sound that's been astonishing fans since day one!
Today, AETHER REALM has revealed a brand new music video for their new jaw-dropping single, "Goodbye" – a song that will be stuck in your head all day! Escalating aesthetically into an unmistakably catchy, electronic-influenced chorus, the futuristic video harmonizes breathtaking neon visuals of the clip and the heaviness of the song in an even more spectacular way.
Frontman Vincent "Jake" Jones says about the track:
"It's hard to leave people we care about. But something hasn't felt right for a while. We dance around it and put it off as long as we can; 'But maybe this time we can change, but maybe this time we'll make it work' – sometimes you just know it's time to say "Goodbye"."