Melodic Death Metal Beasts WOLFHEART To Release New Album, Wolves Of Karelia!
21. February 2020
Winter metal from the North –
a new chapter in WOLFHEART's saga of blood and melancholy
Finnish heavy melodic death metal unit WOLFHEART are back with their most commanding offering yet. The four-piece Nordic machine returns with their highly-anticipated new full-length masterpiece, Wolves Of Karelia, set for release on April 10, 2020 via Napalm Records. The album is available to pre-order beginning today, HERE.
Just as wildlife itself maintains harmony with a violent clash of beauty and unpredictability, Wolves of Karelia explores the band's previously coined genre of "winter metal" – smoothly bridging a traditional approach of extreme genres with tracks like the breakneck epic "Reaper", while maintaining atmospheric and acoustic elements on songs such as the bludgeoning wall-of-sound "The Hammer" and grandiose "Horizon on Fire". Crowned by the deeply stunning instrumental interlude "Eye of the Storm", Wolves of Karelia could easily go down in metal history as WOLFHEART's most intense record.
In celebration of the announcement of Wolves Of Karelia, WOLFHEART has shared a new video for their colossal new single, "Ashes". Watch the video and get a first taste of Wolves Of Karelia.
Tracklist:
Hail Of Steel
Horizon On Fire
Reaper
The Hammer
Eye Of The Storm
Born From Fire
Arrows Of Chaos
Ashes
Watch the lyric video for "Ashes":

Links:
http:/www.facebook.com/WolfheartRealm
http:/www.wolfheartofficial.com
Source of Information: Napalm Records, Photo: Valtteri Hirvonen
AETHER REALM To Release New Album, Redneck Vikings From Hell New Single And Music Video "Goodbye"
21. February 2020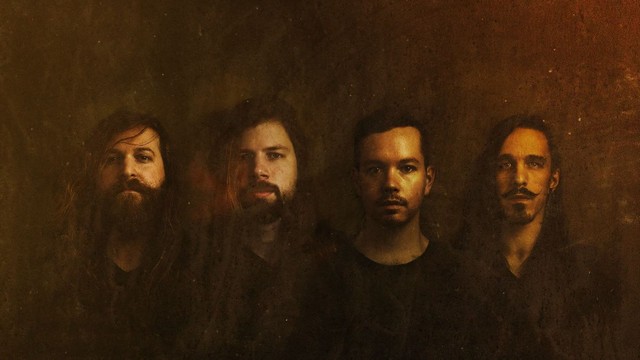 AETHER REALM have reached melodic death metal maestro status!
AETHER REALM takes the next step! After signing with Napalm Records in 2018, the four-piece from North Carolina is ready to unleash their newest multi-faceted full-length, Redneck Vikings From Hell, to be released on May 1, 2020! The new album will take you on a stupefying rollercoaster ride of death metal, thrash and even neo-classical shred. With their new album, the band improves upon their already distinctive sound that's been astonishing fans since day one!
Today, AETHER REALM has revealed a brand new music video for their new jaw-dropping single, "Goodbye" – a song that will be stuck in your head all day! Escalating aesthetically into an unmistakably catchy, electronic-influenced chorus, the futuristic video harmonizes breathtaking neon visuals of the clip and the heaviness of the song in an even more spectacular way.
Frontman Vincent "Jake" Jones says about the track:
"It's hard to leave people we care about. But something hasn't felt right for a while. We dance around it and put it off as long as we can; 'But maybe this time we can change, but maybe this time we'll make it work' – sometimes you just know it's time to say "Goodbye"."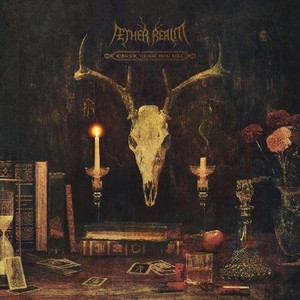 Tracklist:
Redneck Vikings From Hell
Goodbye
Lean Into The Wind
Hunger
Guardian
One Hollow Word
She's Back
Slave To The Riff
Cycle
TMHC
Craft And The Creator
Watch the Official Video for "Goodbye" :

Redneck Vikings From Hell not only cements AETHER REALM as a band to watch, but will also have listeners questioning just what exactly they can't do. Each track on Redneck Vikings From Hell is entirely distinct, setting the stage by playing upon the band's southern roots with the banjo-laden epic folk metal-inspired title track "Redneck Vikings From Hell". Meanwhile, the first single "Goodbye" and center-cuts like the thrashy, unwavering "Lean Into The Wind", the powerful anthem "Hunger" and symphonic brutality banger "Slave To The Riff" provide a weightier sample of the unconventional stylings of AETHER REALM 3.0. Otherworldly closing track "Craft And The Creator" drives it all home, showcasing each individual band member's infallible technical skills and featuring hair-raising leads that would make any guitar god blush. The album is strung together by colossal orchestral elements that lift the band to new heights.
Vincent "Jake" Jones comments:
"We really didn't want to make Tarot two with this album, not because we don't like it or anything but because we've already done that. So, when I found myself with this chorus for the title track, I just couldn't get it out of my head. We intentionally kept the songs short and dense, and allowed ourselves enough variety between topics to explore that space between how we present ourselves and who we actually are. We're four North Carolina boys – we like epic, bombastic metal, and the only thing to stop us from combining these elements of ourselves musically is our own attachment to the conventions of the genre."
Links:
https://aether-realm.bandcamp.com/
https://www.facebook.com/AetherRealm
https://www.youtube.com/user/AetherRealm
Source of Information: Napalm Records, Photo: Bryce Chapman, Cover: Travis Smith
Gotthard – release new single 'Bad News'!
21. February 2020
With their first single 'Missteria', GOTTHARD have showcased their experimental side. Fusing hard rock with oriental influence.Now, the Swiss Rockers are presenting their new single 'Bad News', a high energy track, that has been released today alongsidea lyric video.
'Bad News' is not only the opening track of the new album, it's also exactly what fans and critics alike have grown to love about the band – white hot rock´n´roll with the finest songwriting, AKA classic GOTTHARD at their best.
'Bad News' see's Nic at his most direct, showcasing his most vibrant and exhilarating characteristics. Empowered by wild, screaming guitars and thundering drums his voice is a statement to what the album is all about. "We wrote this one with Eric Bazilian, a song about how people love to be around you when you're successful and love to kick you when you're down! It has a great classic rock riff", singer Nic Maeder says about the new track.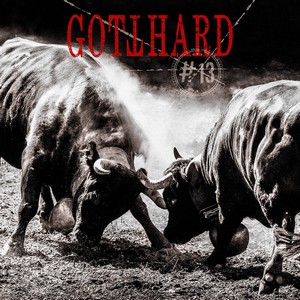 Tracklist:
Bad News
Every Time I Die
Missteria
10.000 Faces
S.O.S
Another Last Time
Better Than Love
Save The Date
Marry You
Man On A Mission
No Time To Cry
I Can Say I´m Sorry
Rescue Me
Bonusy:
No Time To Cry (Demo Version)
I Can Say I´m Sorry (Piano Version)
The first single:
Missteria: https://youtu.be/3QlL1HgHdIU
Links:
https://www.gotthard.com/
https://www.facebook.com/gotthard/
https://www.twitter.com/gotthard/
https://www.nuclearblast.de/gotthard/
https://www.instagram.com/Gotthard_band/
Source of Information: NUCLEAR BLAST Markus Wosgien, Photo: Franz Schepers
Irist – debut second single 'Severed' from the upcoming album "Order Of The Mind"
21. February 2020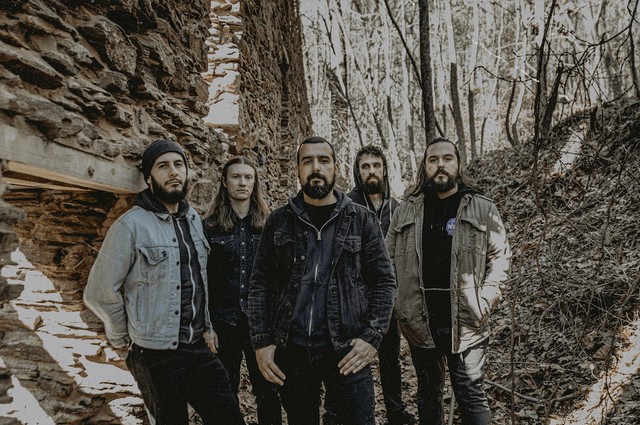 Emerging Georgia metal band IRIST has released the second single, 'Severed', from their heavily anticipated album, "Order Of The Mind", that's out March 27th from Nuclear Blast. The band's recent upward trajectory can be traced just a few short weeks back to the premiere of their crushing first single, 'Burning Sage', which set the metal scene ablaze with its rousing infusion of progressive metal and vitriol hardcore that "explore the endless avenues of technical, crafted facepunch, multilayered production approach, even bits of South American folklore" (MetalInjection.net). Now, the band follows with another massive track, 'Severed', that further demonstrates dynamic songwriting, lyrical depth and the power of their riffs on their "breathtaking debut" (Kerrang.com).
Discussing the meaning behind the new song, vocalist Rodrigo Carvalho says, "'Severed' is about transcendence. It is a dark song that talks about detachment from material things and connecting with nature. It's supernatural vibe contrasts with aggressive elements that make for a moody yet commanding song."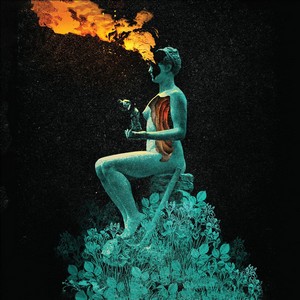 Watch the video for "Severed" here:

The framework for IRIST began in the summer of 2015 when South American born friends Pablo Davila (guitar) and Bruno Segovia (bass) conspired on a dream of finding success in music outside their native lands as iconic metal band Sepultura had done decades before. After relocating from their homelands to Atlanta, the duo brought on Adam Mitchell (guitar) and Jason Belisha (drums) and began writing music. Their demos eventually made their way to Nuclear Blast executive Monte Conner who saw massive potential in the band. After the addition of vocalist Rodrigo Carvalho, the group's creative cohesion and songwriting improved immensely and after new demos were made, Conner inked a deal with them for Nuclear Blast and IRIST was officially born.
On "Order of the Mind", IRIST's skillful songwriting is jaw droppingly impressive, and although only together for a relatively short period of time, they sound years ahead of a "debut" record and more like a well-seasoned band in the prime of their career. While there are vestiges of the group's pan-South American heritage (from Andean music to SEPULTURA) throughout "Order of the Mind", the band's collective influences come from all parts of the heavy spectrum. From THE MELIVS, RATOS DE PORAO and ALICE IN CHAINS to THE DILLINGER ESCAPE PLAN, SOUNDGARDEN, and CONVERGE, IRIST fold in, twist fervently, and scorch their faves until they're decidedly protean and uniquely a product of the fivesome's songwriting prowess. In many respects, "Order of the Mind" is itinerant, introspective, portentous, indefatigable in its attack, but that's not all it is either. IRIST's angst-powered thrusts are distinctly advanced utilizing opposing forces, textures, and layers, so no single sonic model fits perfectly, as heard on the band's first single 'Burning Sage'.
"Order of the Mind" is full of waves of rhythms and emotions and no track echoes this more than 'Burning Sage'. It begins by catching you off guard with an intense and chaotic verse, coming in without warning. Then it breathes for a few seconds allowing a calm as a clean percussive break blasts itself into a straightforward pulsating chorus. Bruno Segovia attributes this sonic styling as being "what we thought made 'Burning Sage' the right song to introduce our sound." 
'Burning Sage' is accompanied by a music video directed by Mount Emult (PIXIES, DYING FETUS) who paints an intensely chaotic picture with a frenzied deluge of imagery on a canvas that synchs perfectly with the song's torrential soundscape.
"Order of the Mind" was engineered, produced, and mixed by Lewis Johns at the Ranch Production House in Southampton, UK and mastered by Grammy Award-winning engineer Ted Jensen (METALLICA, MASTODON, DEFTONES) at Sterling Sound.
The first single:
Burning Sage: https://youtu.be/sYk7vOpLVgg
Links:
https://www.iristband.com/
https://www.facebook.com/Iristband/
https://www.instagram.com/iristband/
https://twitter.com/iristband
Source of Information: NUCLEAR BLAST Fabienne Zwicker