Sabaton zverejnili videoklip k prvému singlu z chystaného albumu
29.10.2021
24. december 1914 – členovia britského expedičného zboru počuli nemeckých vojakov v ich zákopoch spievať vianočné koledy a videli vyvesené lampáše a malé jedle. Na ďalší deň sa britskí a nemeckí vojaci stretli v krajine nikoho, vymenili si darčeky, odfotili sa a niektorí dokonca aj hrali futbal.
Táto udalosť sa stala témou skladby Christmas Truce, prvého singlu z chystaného albumu kapely Sabaton – The War to End All Wars. Dátum jeho vydania je stanovený na 4. marca 2022.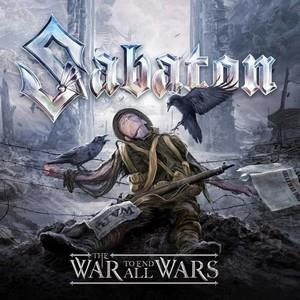 Tracklist:
Sarajevo
Stormtroopers
Dreadnought
The Unkillable Soldier
Soldier of Heaven
Hellfighters
Race to the Sea
Lady of the Dark
The Valley of Death
Christmas Truce
Versailles
Basák Pär Sundström povedal:
,,Keď sme sa rozhodli zložiť piesne o prvej svetovej vojne, Christmas Truce bola naša najväčšia priorita. Nielenže to bola najžiadanejšia téma od našich fanúšikov, ale pre nás to bol aj najemotívnejší príbeh z vojny. Vytvorenie tejto piesne nám trvalo roky, pretože sme chceli, aby hudba úprimne odzrkadľovala náladu tejto udalosti…"
Linky:
http://www.sabaton.net/
https://www.facebook.com/sabaton/?fref=ts
https://www.instagram.com/sabatonofficial/
https://www.youtube.com/channel/UCjQhd1APsd5NQhiVZV7GYzg
Zdroj: NUCLEAR BLAST – Leoni Dowidat
Iron Savior – reedícia albumu The Landing
25.10.2021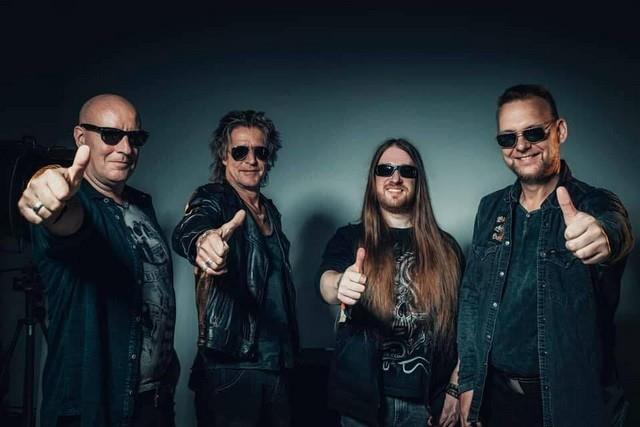 Kultový album nemeckých Iron Savior – The Landing vyšiel pred desiatimi rokmi. Kapela pristúpila k jeho reedícii. Celé to bude mať názov The Landing (10th Anniversary Edition) a vyjde 19. novembra.
Všetky songy prešli remastrom, remixom a nebude chýbať ani množstvo bonusového materiálu.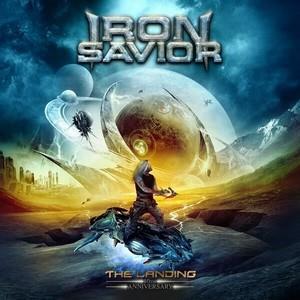 Tracklist:
Descending (Intro)
The Savior
Starlight
March Of Doom
Heavy Metal Never Dies
Moment In Time
Hall Of The Heroes
R. U. Ready
Faster Than All
Before The Pain
No Guts No Glory
Coming Home (re-recorded)
Atlantis Falling (re-recorded)
Underneath The Radar (Bonus Track)
Linky:
https://www.iron-savior.com/
https://www.facebook.com/ironsavior1996
Zdroj: https://www.facebook.com/afmrecords
POWER 5 vypouští klip ADRENALIN
28.10.2021
Heavy metalová skupina POWER 5 vydala 23.9.2021 nové, v pořadí již osmé, řadové CD s názvem Adrenalin. A nyní vypouští do světa úvodní klip k titulní skladbě ADRENALIN.
"Celá skupina odvedla neskutečný kus práce, což je slyšet jak na tomto singlu, tak i na celé desce. Všichni muzikanti do toho dali obrovský kus vlastní invence. Trnitá cesta od prvních "demáčů" po vydání CD trvala víc jak rok. Díky pro nás novému způsobu nahrávání jsme všichni museli změnit přístup a myslím že se to vyplatilo. Deska je plná hitů, snad ještě nikdy jsme na jedno album nedostali tolik melodií. A to nejenom ve zpěvavých linkách, ale také v kytarových sólech, klávesách a hudbě či aranžích všeobecně." říká zpěvák Olin Škrabal k novému singlu i celé desce
Jako první singl a zároveň klip vychází titulní skladba Adrenalin, která je inspirována jezdci BMX freestyle.
"My máme zkušebnu přímo v areálu broumovského bike parku a tam vždy s údivem sledujeme, co tam borci na kolech předvádí. To mě inspirovalo k napsání textu Adrenalin, který je přímo o nich a v klipu také účinkuje David Janáč vicemistr ČR a Slovenska v disciplíně freestyle BMX ". doplňuje Olin
www.power5.cz
www.facebook.com/power5band
TZ 3/2021
Arakain – odchod basáka
26.10.2021
Po 35 rokoch českú kapelu Arakain opúšťa  basák Zdeněk Kub. Jeho dočasnou náhradou bude Marek Loučka z kapely Forrest Jump.
Samotný Zdeněk na svojej osobnej faceboovej stránke uviedol:
,, Přátelé, se smutkem i hořkostí v srdci vám musím oznámit, že jsem se rozhodl ukončit aktivní činnost ve skupině Arakain. Jako důvod si vypůjčím slova klasika:"…už tam nejsem rád… " Doufám, že má tvorba někoho z vás oslovila nebo třeba i pomohla v nelehkém životě. Kapele a fanouškům děkuji za mnoho krásných let.
Děkuji za pochopení."
Linky:
http://www.arakain.eu/info/
https://www.facebook.com/arakain
http://bandzone.cz/arakain
Zdroj: https://www.facebook.com/arakain, Foto kapela: Jaromír Adámek 2010, CC BY 3.0, Wikimedia, Foto Zdeněk: Foto Svanda
Nové Podujatia
V zoznamoch pribudlo:
ROTTING CHRIST + Doomas; 19.11.2021; Randal Club – Bratislava

www.metalmania-magazin.eu/koncerty/rotting-christ-doomas-19-11-2021-randal-club-bratislava
U.D.O.; 22.3.2022; DK ŽSR – Zvolen

www.metalmania-magazin.eu/koncerty/u-d-o-22-3-2022-dk-zsr-zvolen/