Halestorm dokončili nahrávanie nového albumu
4.11.2021
Americkí rockeri Halestorm s frontwomankkou Lzzy Hale dokončili nahrávanie nástupcu albumu Vicious (2018).
Lzzy pre Los Angeles Daily News povedala: ,,Nemyslím si, že som rovnakým človekom, akým som bola, keď som začala písať piesne pre túto nahrávku. Veľa veci sme zložili pred pandémiou, veľa toho sme zahodili. Nové veci sa dostali na povrch a album sa začal formovať do podoby, akú potreboval…"
V samostatnom rozhovore pre Portland Mercury uviedla: ,,Tento album sme začali nahrávať pred pandémiou a po konci nahrávacieho procesu som mala pocit, že som prežila asi tri rôzne životy. Včera sme donahrávali poslednú pieseň."
Producentom nového materiálu bol opäť Nick Raskulinecz. Lzzy sa o ňom vo viacerých rozhovoroch vyjadrila ako o piatom členovi kapely.
V auguste Halestorm vypustili do sveta nový singel Back From The Dead:
Ďalšie info sa dozviete čoskoro.
Linky:
https://www.halestormrocks.com/
https://www.facebook.com/halestormrocks/
https://www.instagram.com/halestormrocks/
Zdroj: https://lnk.sk/lklu, Foto: Sven Mandel, CC BY-SA 4.0, Wikimedia
Ye Banished Privateers – vianočný album
4.11.2021
Švédski ,,piráti" Ye Banished Privateers sa rozhodli vydať vianočný album A Pirate Stole My Christmas.
Termín vydania je stanovený na 3. decembra.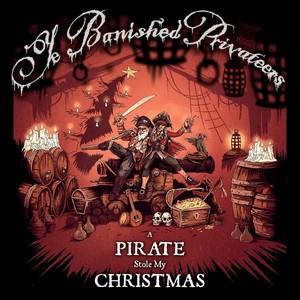 Tracklist:
Ring the Bells
It Came to Bloody Pass
Deck and Hull
12 Days of Christmas
Sulphur Ahoy
Little Rummer Boy
O Cannonball
Festival Days
Drawn and Quartered
Carol of Bellows
Away in the Gutter
Dôkazom, že skutočne bude stať zato je videoklip k skladbe Sulphur Ahoy:
Linky:
http://www.yebanishedprivateers.com
http://www.facebook.com/YeBanishedPrivateers
http://www.napalmrecords.com
http://www.facebook.com/napalmrecords
Zdroj: Napalm Records Promotion Team, Foto: Samuel Pettersson, Cover: Eliran Kantor
Swallow the Sun – chystaný album
4.11.2021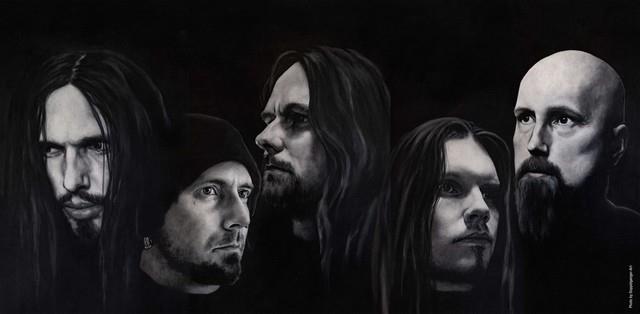 Okrem živáku 20 Years of Gloom, Beauty and Despair: Live in Helsinki sa tento rok od Fínov Swallow the Sun dočkáme aj plnohodnotného full albumu Moonflowers.
Udeje sa tak 19. novembra.
Tracklist:
Moonflowers Bloom in Misery
Enemy
Woven into Sorrow
Keep Your Heart Safe from Me
All Hallow's Grieve
The Void
The Fight of Your Life
This House Has No Home
Linky:
http://swallowthesun.net/
https://www.facebook.com/swallowthesun/
https://www.instagram.com/swallowthesunofficial/
Zdroj: Century Media
Borrowd – chystaný debut
3.11.2021

Brnenskí post hardcoristi Borrowd vydajú 19. novembra debutový album I built this house of glass for you.
,,Album má 12 písní (z toho jsou 2 intermezza) a pojednává o sebereflexi, sebepoznání, pochybách, výčitkách i lásce nejen za doby pandemie. Žánrově se snažíme zařadit jako post hardcore s vlivy old school ema z roku 2000. Mezi naše vlivy patří Underoath, Emery, Alexisonfire nebo Bring me the Horizon." – hovorí samotná kapela.
Tracklist:
Limbo
To Waves You Belong
Much Better Than Yesterday
Beacon
Borneo
Gala Dubious
Hollow
Woekeepers
Stranded feat. Pavel Svačina
Pixelated Vows
Lines Sent Back In Time
House Of Glass
Linky:
https://www.borrowd.cz/
https://www.facebook.com/borrowdofficial
https://www.instagram.com/borrowdofficial/
https://open.spotify.com/artist/1t9gus20NdgGKyYO5sdUI9/
Zdroj: Jan Pater
Nové Podujatia
V zoznamoch pribudlo:
Vianoce na dereši vol.2; 18. december 2021; Randal Club – BA


www.metalmania-magazin.eu/koncerty/vianoce-na-deresi-vol-2-18-december-2021-randal-club-ba/