CELESTE – will release new album "Assassine(s)" on January 28th
18. November 2021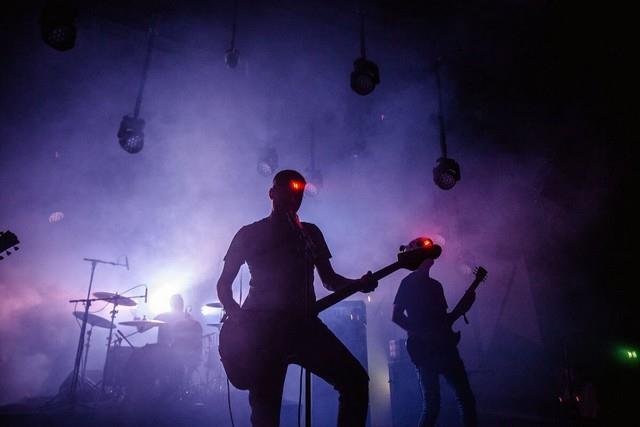 They are a band known for crossing borders, overstepping genre taboos and keeping the (metal) world in suspense: This day, French avantgarde black metallers CELESTE take their immersive experience one step closer to the edge: January 28th will see the release of the band's new longplayer "Assassine(s)".
It was produced by Chris Edrich (GOJIRA, TESSERACT, THE OCEAN, LEPROUS)  and a long awaited follow-up to 2017's "Infidèle(s)".
With their unique mix of black metal, sludge and post hardcore, and over 500 shows played since their inception in 2005, CELESTE have cemented their status as one of France's most important underground acts, and now deliver the first single off their upcoming piece of art, "Assassine(s)":
Driven by almost djenty rhythms, the band instantly prove their subtlety on this first excerpt 'Des Torrents De Coups' and brings overwhelming emotions through bleak yet occasionally blissful soundscapes.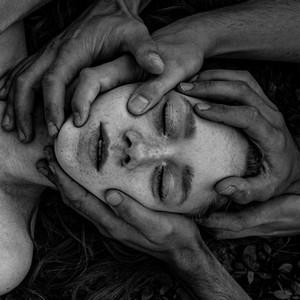 Tracklist:
Des torrents de coups
De tes yeux bleus perlés
Nonchalantes de beauté
Draguée tout au fond
(A)
Il a tant rêvé d'elles
Elle se répète froidement
Le cœur noir charbon
"We're glad to unleash our first single", CELESTE states. "This track is the first one we've started writing for the new album, but it's also one of the last we've finished. It's pretty representative of the reflexion we had all along the creation process of 'ASSASSINE(S)', I hope you'll enjoy the new sonorities and our new approach of the songwriting…
This epic song is coming with the videoclip it deserves, 'Des Torrents de coups' is the first part of a video triptych to be released in the coming months, produced in collaboration with video artist Gregoire Orio. Those videoclips totally emphasize our well know imagery."
Digipak CD with satin coated finish
LP in gatefold with satin coated finish in the following colours:
– black
– Transparent Vinyl with Black Yolk and Gold Splatter
– Split Black/Transparent Vinyl with White Splatter
– Transparent Vinyl with Gold Yolk and Black Splatter
– Stream or download
Linky:
https://www.facebook.com/celesteband/
https://www.instagram.com/celeste_band/
https://celesteband.bandcamp.com/
Source of Information: NUCLEAR BLAST Leoni Dowidat
Extreme Progressive Metal Unit PERSEFONE to Release Napalm Records Debut, metanoia, out February 4, 2022
16. November 2021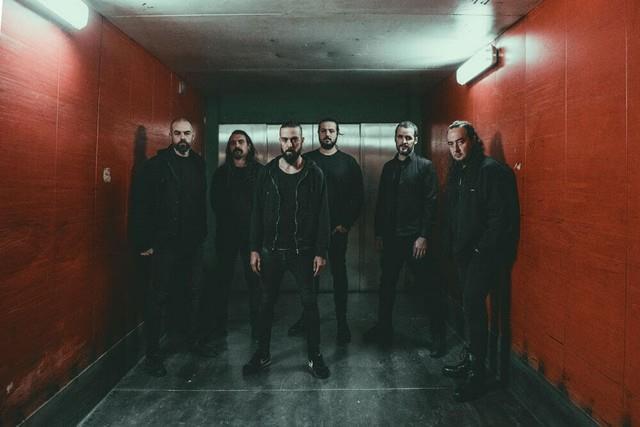 Andorra's own extreme progressive metal unit PERSEFONE is thrilled to announce the upcoming release of their long-awaited Napalm Records debut, entitled metanoia.
Scheduled for release on February 4, 2022, metanoia crosses genre boundaries with ease, mesmerizing the listener with dynamic songwriting and technical precision and proving PERSEFONE's worthy position as longstanding favorites of progressive metal!
Featuring collaborations with standout artists like Steffen Kummerer (Obscura, Thulcandra), Einar Solberg (Leprous), Angel Vivaldi and Merethe Soltvedt (Two Steps From Hell), metanoia exploits the full potential of contrasts in every song, with each track representing a story evolving from beginning to end and constantly growing in strength – redefining typical musical boundaries.
Mixed by David Castillo (Leprous, Soen, Opeth) and mastered by Tony Lindgren (Enslaved, Ihsahn, Sepultura), the new full-length stretches over 10 songs, each appearing to glide seamlessly from one to the next.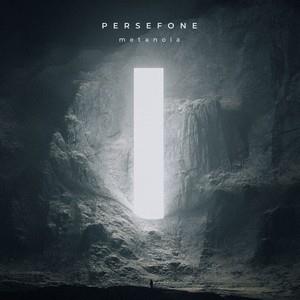 Tracklist:
Metanoia ft. Einar Solberg
Katabasis
Architecture of the I
Leap of Faith
Aware of Being Watched
Merkabah
Consciousness Part III
Anabasis Part I
Anabasis Part II ft. Steffen Kummerer, Angel Vivaldi und Merethe Soltvedt
Anabasis Part III
First single "Merkabah" promises an intense ride that reveals both the heaviest and most vulnerable sides of PERSERFONE. An atmospheric entrance carries Miguel Espinosa's deep, majestic voice, transitioning into an interplay of Marc Martins evil growls and Miguel's clean vocals. Flickering guitar riffs front a spherical orchestra, spanning the song's intensity to its maximum. PERSEFONE guide progressive metal to a new chapter!
PERSEFONE on "Merkabah":
"metanoia is all about a musical journey for a spiritual breakthrough. Merkabah is a vehicle to elevate, Merkabah asks for meditation and trust in the process. With this song we wanted to mark a pivotal moment in the album and write about a personal detour from the old self, a painful and needed transformation to reach new heights, to leave fear behind, to embrace life as the amazing experience we have been gifted with… "on my knees, I still believe"."
Linky:
https://persefone.com/
https://www.facebook.com/persefoneband/
https://www.instagram.com/persefoneband/
https://label.napalmrecords.com/persefone/
Source of Information: Napalm Records, Photo: Èric Rossell
LORD OF THE LOST Releases Gripping Music Video for "My Constellation", Featuring Criminal Biologist Dr. Mark Benecke
15. November 2021
Today, LORD OF THE LOST once again provides a music video of the utmost quality and direction, arriving just before their upcoming Christmas store livestream on November 18. With the surprise music video for "My Constellation"…
LORD OF THE LOST present a gripping, cinematic Christmas blockbuster that first spreads contemplation through frontman Chris Harms' mesmerizing voice before subsequently ending in a shockingly unusual case, unraveled by the expertise of famous forensic biologist Dr. Mark Benecke.
This summer marked the release of their most successful album to date, JUDAS (#2 on the German album charts), and LORD OF THE LOST is set to publish their nearly two-hour Sinister Summer streaming concert, The Sacrament of Judas, on BluRay, out December 10, 2021.
Their latest video for "My Constellation" joins a great lineup of impressive videos released by LORD OF THE LOST this year. Foremost among them are the successful videos for "Viva Vendetta", of which the Hamburg-based band has released in two versions, each with a brand new respective production.
Chris Harms from 

LORD

 OF THE 

LOST

about the new video
"This video is so absurd, I can't even add anything to it."
LORD

 OF THE 

LOST

 on JUDAS
"Don't judge a book by its cover. This sentence could hardly apply any better to someone in theological history than to the figure of Judas Iscariot, who represents only one thing at first glance: Betrayal. If you take a closer look, almost endless possibilities of interpretation open up here: from "Judas the murderer" to "Judas the redeemer" and "Judas the actual martyr", who, if you believe in it, could only find room in hell for his salvific betrayal after dying for what he did, in complete contrast to Jesus Christ. This field of tension and the apocryphal writings of the "Gospel of Judas" are the basis for a double album that not only illuminates the dark and light side of history, but above all the grey areas in between, in which we move emotionally and ideologically throughout our lives and try to find our place."
On their new offering JUDAS, LORD OF THE LOST draw the listener into a conflict that has lasted for thousands of centuries and is as old as mankind itself: The conflict between good and evil.
On JUDAS, LORD OF THE LOST tell of this conflict from the perspective of the character of Judas Iscariot, known as highly diverse, and the so-called Gospel of Judas, a paper that's said to consist of conversations between Jesus Christ and Judas Iscariot and casts a different light on religious history as it's told in the Bible's New Testament.
Linky:
http://lordofthelost.de/
https://www.facebook.com/lordofthelost/
https://www.instagram.com/officiallordofthelost/
https://linkin.bio/napalmrecordsofficial
Source of Information: Napalm Records
GRAULAR Drop New Single & Video "Collide"
15. November 2021
With melodic guitar riffs, fat chords and an aggressive rhythmic section, combined with haunting vocals ranging from silk soft to a fierce punch, Graular combines musical impulses to perfect their modern take on rock. Their lyrics reflect upon political issues, mainly war, environment and capitalism, as well as current taboos such as alcoholism, narcissism and suicide.
Linky:
https://www.facebook.com/Graular/
https://www.youtube.com/channel/UCgDJlUzWVdXRQ2Yu_i-u9aQ/
Source of Information: Wormholedeath Records