Cradle of Filth – odchod klávesačky
10.2.2020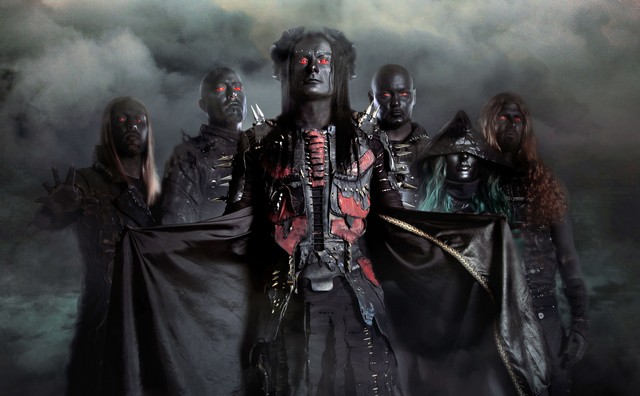 Cradle of Filth oznámili, že sa rozišli s klávesačkou Lindsay Schoolcraft. Lindsay spolupracovala s kapelou 7 rokov – nahrala niekoľko albumov a absolvovala množstvo koncertov. V rozhodnutí ako dôvod uviedla vyčerpanosť po fyzickej a duševnej stránke.
Linky:
http://www.cradleoffilth.com/
https://www.facebook.com/cradleoffilth/?fref=ts
http://www.youtube.com/user/cradleoffilthtv
Zdroj: NUCLEAR BLAST Leoni Dowidat, Foto: Ester Segarra
Diabulus in Musica – tretí singel z chystaného albumu
10.2.2020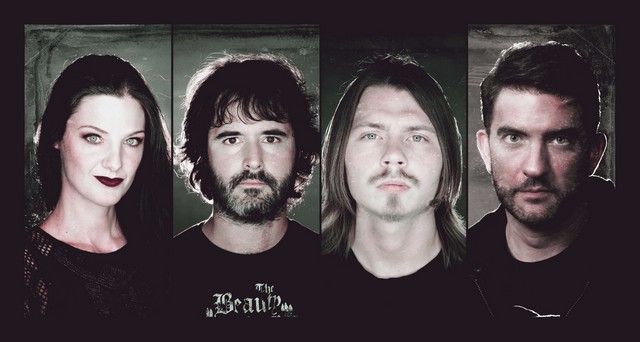 V poradí piaty album španielskych symfonikov Diablus in Musica – Euphonic Entropy vyjde 14. februára.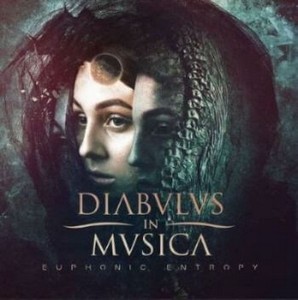 Tracklist:
A Lucid Chaos
Race to Equilibrium
Nuevo Rumbo
The Misfit's Swing
In Quest of Sense
Otoi
Blurred Dreams
On the Edge
Our Last Gloomy Dance
One Step Higher
Blind Muse
In the Vortex
Dnešný deň vypustili už tretí singel – skladbu One Step Higher:
Predošlé single:
The Misfit's Swing: https://youtu.be/MLy6ghm7hk4
Otoi: https://youtu.be/BnwxISrZVJ4
Linky:
www.facebook.com/diabulusinmusicaofficial
www.diabulusinmusica.com
Zdroj: Napalm Records, Foto: Sam Hayles
Rimortis – zmeny v zostave
13.2.2020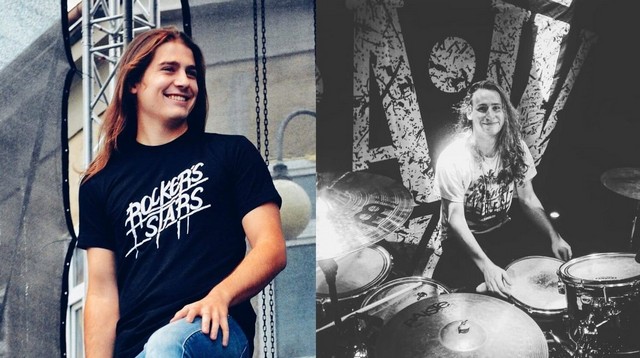 Českí melodici Rimortis opäť prešli zmenou zostavy. Z kapely odišiel dlhoročný spevák Láďa Spilka a bubeník Vojta Zapadlo.
Na facebooku v statuse uviedli: ,, Po třech letech nás opouští bubeník Vojta Zapadlo a zpěvák Láďa Spilka.
Vojta odchází z časových důvodů, chce se kromě hudby věnovat i dalším osobním aktivitám, což mu časté hraní s kapelou neumožňovalo. Důvodem Láďova odchodu je rozdílný pohled na samotné fungování kapely a její směřování do budoucna. K odchodu také přispěly názorové neshody s ostatními členy a v samotném závěru také odchod Vojty. Děkujeme oběma za veškerou práci, kterou pro RIMORTIS za 3 uplynulé sezóny vykonali a přejeme v dalším hudebním i osobním životě jen to nejlepší.
Obě strany děkují za pochopení situace, vše co jsme k tomu chtěli napsat, jsme právě napsali a dále se nebudeme vyjadřovat."
Novým spevákom je Jaromír Bartoš a za bicie sa posadil Kamil Růžička.
Linky:
http://www.rimortis.cz/
https://www.facebook.com/RIMORTISofficial/
https://www.youtube.com/channel/UC3YLJmHguF48fSi6msXKFtA
Zdroj: https://www.facebook.com/RIMORTISofficial/
Štvrté pokračovanie celosvetovej kompilácie Music GlobAlliance je von !!!
10.2.2020
GlobAlliance sa dynamicky prispôsobilo a vol4 vychádza do sveta v digitálnej podobe v dvoch verziách, a to v plnej CD kvalite vo wav formáte pre hudobných fajnšmekrov a druhý download link ponúka mp3 piesne v najvyššej možnej mp3 kvalite pre prípadné počúvanie z mobilov, usb kľúčov v aute.
Aj keď je táto verzia digitálna, team Music GlobAlliance sú otvorení aj návratu ku fyzickému releasu na CD, prípadne dokonca na vynile. Digitálna veria vol4 síce ušetrí svet o výrobu plastu na kompakt disky, ale neponúka o nič menej kvality ako predtým. Práve naopak. 18 hudobných skupín vol4 sú z 13-tich krajín sveta. Medzi zapojené krajiny patria tento krát Bolívia, Francuzsko, Nemecko, Bulharsko, Maroko, Belgicko, USA, Slovensko, Poľsko, Taliansko, Uruguaj, Japonsko, Česká republika.
Slovensko vo štvrtom pokračovaní reprezentujú kapely: Ravenclaw, Astarot a Slight lie. Skupina Power 5 reprezentuje Českú republiku.
Tento celosvetový výber zjednocuje opäť obálka s modelkou, ktorej pozície sa tentokrát zhostila Christine Kim Raab, modelka a fotografka, ktorá fotí pod hlavičkou svojo fotografického projektu Rougeart.
Link:
https://www.facebook.com/pg/Rougeart-289641018055370
Kompilácie pod značkou Music GlobAlliance podporujú undergroundové ambiciózne kapely.
Link na stiahnutie vo wav formáte:
https://www.musicgloballiance.com/download/The_Metal_Music_GlobAlliance_Compilation_Vol4_wav.rar
Link na stiahnutie v mp3 formáte:
https://www.musicgloballiance.com/download/The_Metal_Music_GlobAlliance_Compilation_Vol4_mp3.rar
Download link nájdete aj na stránke www.musicgloballiance.com v sekcii releasnutých CD.
Tlačová správa