Legendárni Sodom vydajú nové EP
21.5.2021
Nemecká thrash metalová legenda Sodom čoskoro poteší svojich fanúšikov novým počinom. 20. augusta im vyjde nové trojskladbové EP Bombenhagel. Samotné vydanie budú mať na starosti Steamhammer/SPV.
Tracklist:
Bombenhagel
Coup De Grace
Pestiferous Posse
Basák a spevák v jednej osobe Thomas "Angelripper" povedal: ,,Pôvodne sme plánovali, že nový materiál vydáme na začiatok festivalovej sezóny, s nálepkou so všetkými potvrdenými dátumami turné. Samozrejme, v súčasnosti to tak vyzerá, že sa všetky festivaly odložia na ďalší rok. No EP vyjde aj tak, ako dôkaz že žijeme a signál pre fanúšikov, že stále sme tu!"
Linky:
http://www.sodomized.info/
https://www.facebook.com/sodomized/
https://www.instagram.com/sodom_band_official/
Zdroj: https://lnk.sk/2589
Powerwolf – prvý singel z chystaného albumu
20.5.2021
Jedna z najúspešnejších nemeckých kapiel, vlkolaci Powerwolf, 16. júla poteší svojich fanúšikov novým albumom Call Of The Wind.
Tracklist:
Faster than the Flame
Beast of Gévaudan
Dancing with the Dead
Varcolac
Alive or Undead
Blood for Blood (Faoladh)
Glaubenskraft
Call of the Wild
Sermon of Swords
Undress to Confess
Reverent of Rats
Prvým singlom je skladba Beast Of Gévaudan:

Linky:
https://www.powerwolf.net/
https://www.facebook.com/powerwolfmetal/
https://www.napalmrecords.com/
Zdroj: Napalm Records, Foto: Matteo Vdiva Fabbiani / VDPICTURES
Fargo – chystaný album
20.5.2021
Nemeckí blues rockeri Fargo vydajú 25. júna nástupcu posledného albumu Constellation. Jeho názov bude Strangers D'Amour.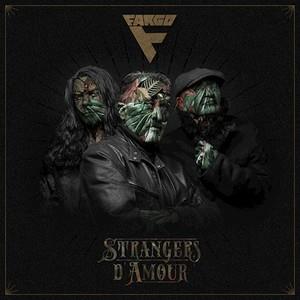 Tracklist:
Rain Of Champagne
Gimme That Bone
Closer To The Sun
Time
Mary Says
Law Of The Jungle
Homesick
Dear Miss Donna Vetter
No Reason To Cry
Car Expert
Why Don't You
Ukážka:

Linky:
https://www.facebook.com/FargoGermany/
Zdroj: Steamhammer / SPV
Wizardthrone – druhý singel z chystaného albumu
18.5.2021
Medzinárodný superband Wizardthrone, zložený z členov Alestorm, Gloryhammer, Aether Realm, Forlorn Citadel, Nekrogoblikon a ďalších vydá 16. júla debut Hypercube Necrodimensions. Všetky piesne budú ladené v ,,lovecraftovskom štýle". Hudobne to bude mix power metalu, technického deathu a symfonického blacku.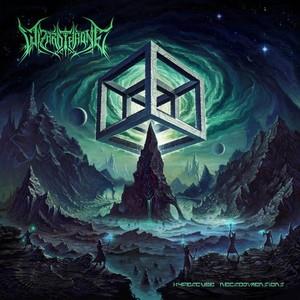 Dnešný deň zverejnili druhý singel – Forbidden Equations Deep Within The Epimethean Wasteland:
Prvý singel
Winds Of Thyraxia: https://youtu.be/Fqg37F6RhtM
Linky:
https://www.wizardthrone.com/
https://www.facebook.com/wizardthrone/
https://www.instagram.com/wizardthroneofficial/
https://twitter.com/wizardthrone/
Zdroj: Napalm Records, Foto: Triumph 3 Obliterator-XXT, Tina Korhonen, Randy Edwards, Ann-Marie Bell, Bryce Chapman