Musela som vychrliť report zo včerajšieho brnenského metalového sviatku takto z ostra a za tepla, lebo moje nadšenie nemalo konca. Citron som vždy milovala a už jeho prítomnosť bola aj v mojej výchove.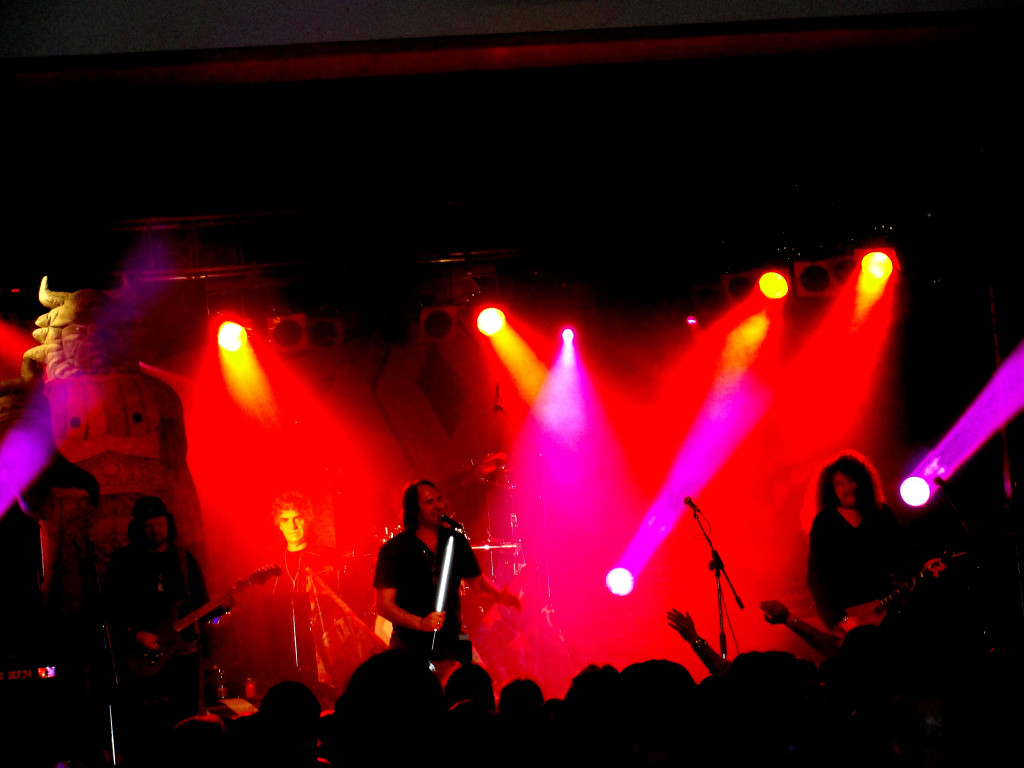 Koncert v Semilasse bol v mojom kalendári už pekných pár mesiacov a čím sa viac blížil, tak som sa desila, že ho vôbec nestihnem. No nakoniec som sa striasla všetkých povinností a počas prvej skladby celého večera som dorazila.
Prvý pódiový nápor patril fantastickému Danielovi Krobovi a jeho kapele. Dana som poznala len ako virtuózného gitaristu z Arakain a Kreyson, no včera ma šokoval dobrým spevom a v prvom rade výborným sólo materiálom. Pesničky aj napriek tomu, že som ich nepoznala boli výborné a moderný heavy metal fungoval aj zatiaľ na nepočetné publikum.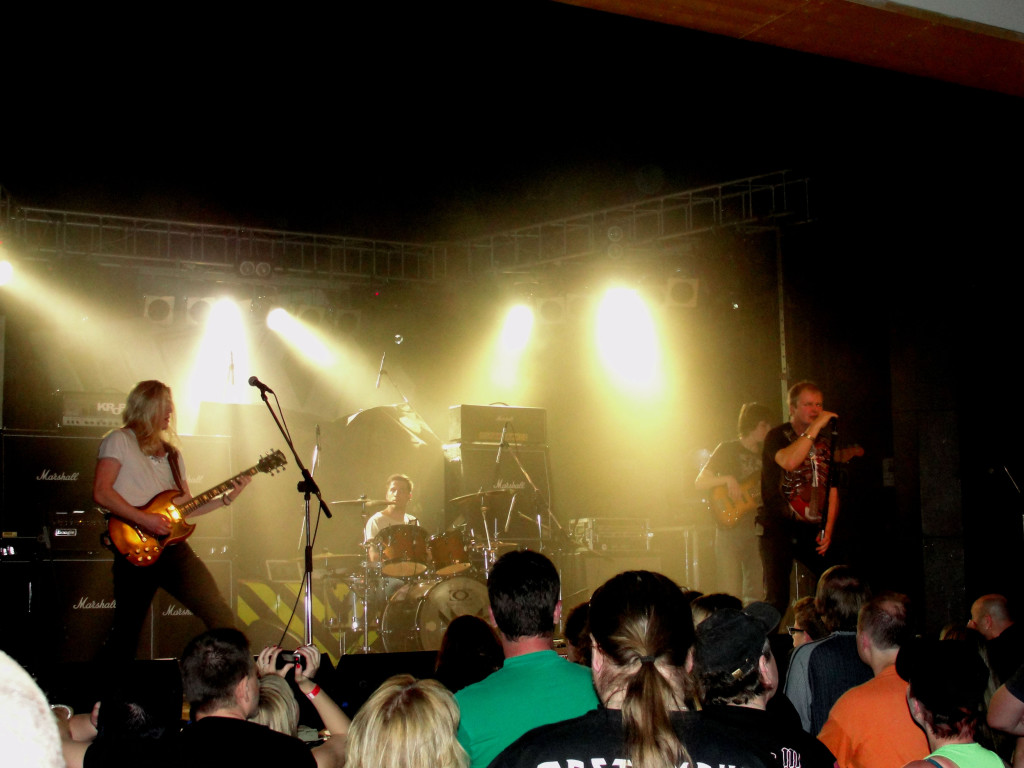 Nasledovalo vystúpenie progresivne metalovej partičky Black Roll, postavenej   okolo legendárneho speváka power speed metalovej špičky deväťdesiatych rokov Tomáša Hradila. Kapela šlapala ohromne a doslova som stála v nemom úžase z bubeníka a samotného Tomáša. Jeho spev bol bezchybný.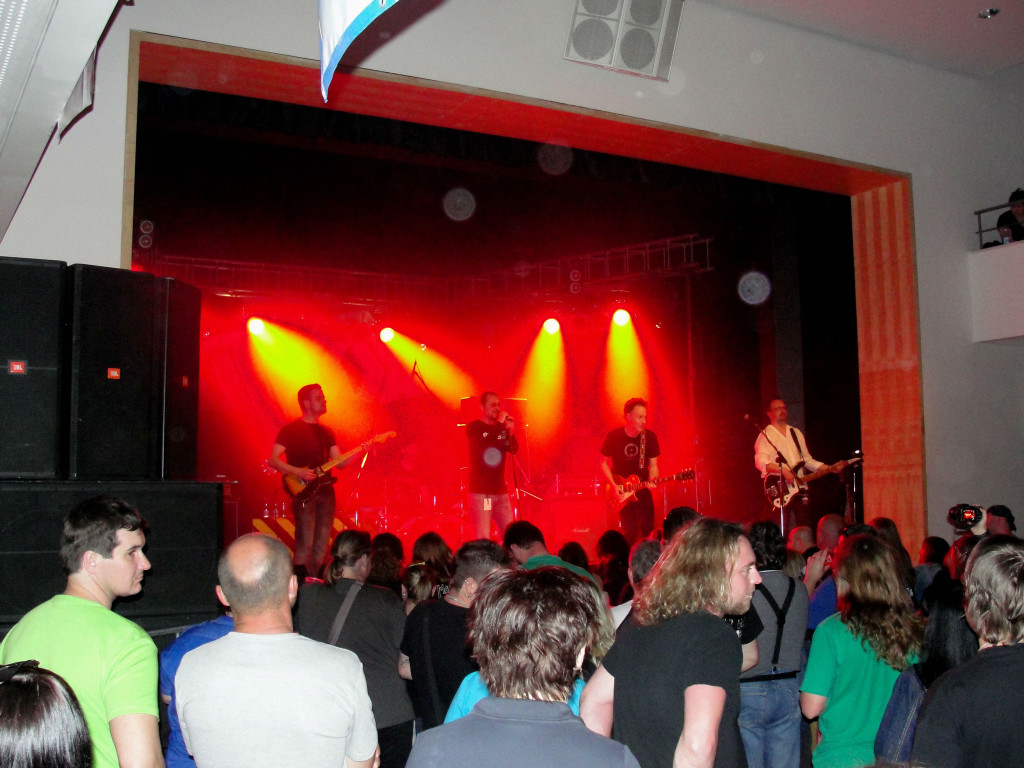 Ako posledná kapela pred hlavnou hviezdou  vystúpila pre mňa úplne neznáma skupina Tibet. Táto bola podľa úplným dramaturgickým omylom. Nudný rádiový alternatívny rock bez trochy nápadu. Išla som radšej na pivo.
A to už patrilo pódium hlavnému ťaháku koncertu. Citron začali kultovou Radegast a šlapalo to úžasne. Fany Michalík je obrovský spevák a fantastický frontman. Spieval bez najmenších problémov všetky veci od Laďu Křížka, či Standu Hranického. Trio Bartoň, Vlasák, Šperl úžasný hráči a každý jeden veľký showman. Za nimi všetkými trónil pán hlasný principál Radim Pařízek.
Úvod koncertu patril legendárnemu albumu Radegast a zaznel kompletne iba v inom poradí ako poznáme z LP.
Potom sa privítal hosť. Prenádherná a pretalentovaná žena, nedocenená speváčka s veľkým talentom, Tanja Kauerová, ktorá s Citron hrávala koncom osemdesiatych rokov a mala našliapnutú slušnú kariéru. V duete s Fanym dali skladbu z albumu Vypusťte psy! s názvom Svět patří nám. Potom nasledoval jej najväčší hit Nad hlavou léta rock n´ roll  a ako tretia šla nádherná pieseň Kam jdou lásky mé, čo bol pôvodne duet s Křížkom, no teraz to skvele spieva pán Michalík.
Nasledoval dojemný Fanyho príhovor o Standovi Hranickom a minúta ticha, po ktorej začalo intro k legendárnému Standovmu albumu – opus magnum, Plní energie. Semilasso doslova rozbilo Ocelové srdce a nasledoval prierez debutom. Toto bol jediný nedostatok koncertu. Reklamná kampaň nasľubovala oba albumy komplet a z albumu Plni Energie nezazneli Věčný  cizinec a Všední, nevšední.
Ako bonus sme sa ale dočkali Revizora s úsmevným Fanyho výpadkom textu. Kapela po Zahradní slavnosti skončila oficiálnu časť programu, aby sa vrátila na dva prídavky. Už couvám a Rock, rock, rock. Na poslednú došla aj Tanja.
Citron sú naspäť v takej forme ako neboli možno od roku 1988 a ja osobne som okamžite v prvej rade na ďalších koncertoch.