Po skvelom – preskvelom vystúpení Avantasie sme všetci netrpezlivo očakávali, čo prinesie ďalší festivalový deň a hlavne jeho headlinery. S tým som sa aj ja vybral do areálu. Po menších nákupoch som prišiel na miesto určenia, kde prvá vec, ktorá ma privítala boli pomerne vysoké horúčavy. To využili mnohí na schladenie v miestnom kúpalisku. Ja, keďže mám vo zvyku sledovať, čo najväčšiu časť programu som na chladenie využíval stromy v areály.
Pre spomínanú horúčavu, sa mi nepodarilo prísť pod pódium podporiť prvú piatkovú kapelu, výborných oravských progresívnych metalistov Caliber X. Myslím, že na úvod to bol skvelý výber. Kapela predviedla vystúpenie hodné ostrieľaných profesionálov, čoho dôkazom je aj to, že tento rok už majú za sebou nejedno veľké vystúpenie ako napr. na festivale Topfest alebo aj Masters of Rock.
Pozitívne hodnotím aj to, že ich texty boli výhradne v slovenčine, čo je v tomto štýle pomerne netypické (poznám pár kapiel, čo to skúšajú aj s naším jazykom, ale žiadnu s celým slovenským repertoárom). Verím, že na našej scéne určite spravia slušný vietor.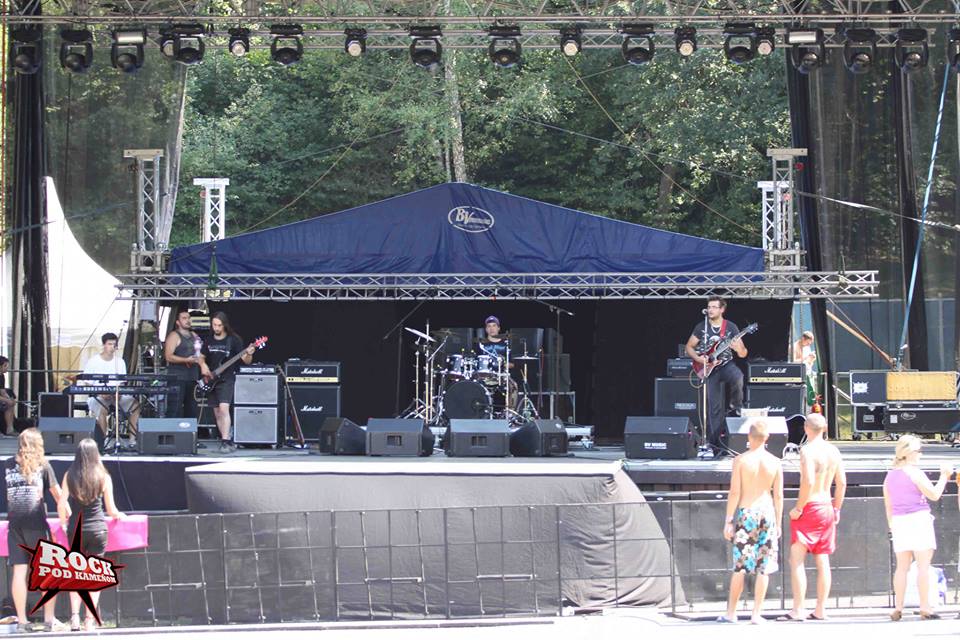 Druhými vystupujúcimi boli bratislavskí post hardcoristi Marvels of Contrast. Keďže podobná muzika je mimo môjho súdka, tak som počas ich vystúpenia dopĺňal prevádzkové tekutiny, v milej spoločnosti mojej dobrej známej.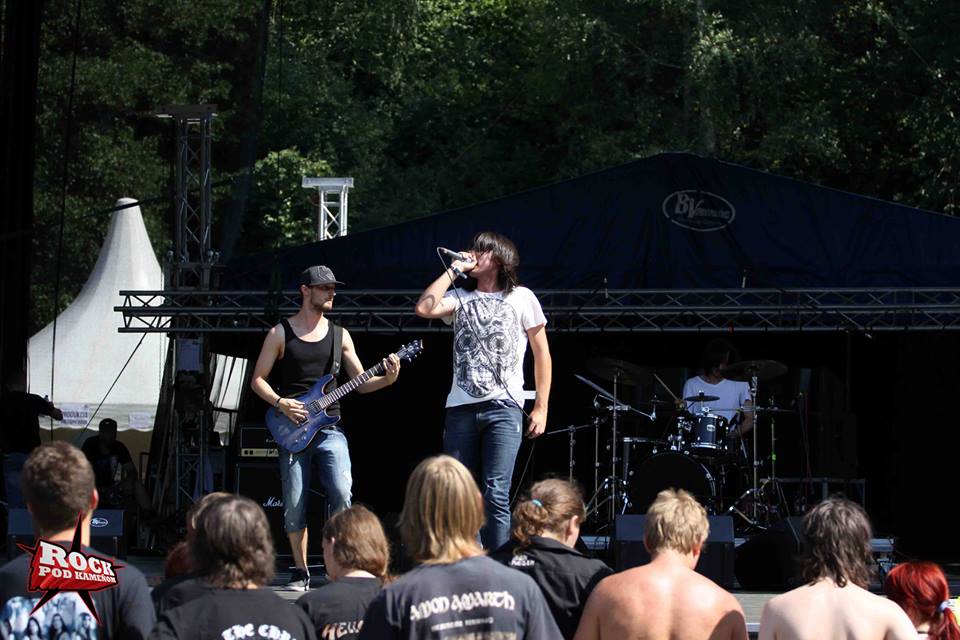 Na nasledujúcu košicko-americkú zostavu Abscondo, som bol náramne zvedavý. Sú to Košičania, hrajúci jemný melodický pop rock, ktorých kvalitu ocenili aj za oceánom v USA. Napriek porcii skutočne kvalitnej muziky, ľudí sa im veľmi zaujať nepodarilo a taktiež hrali pred poloprázdnym hľadiskom.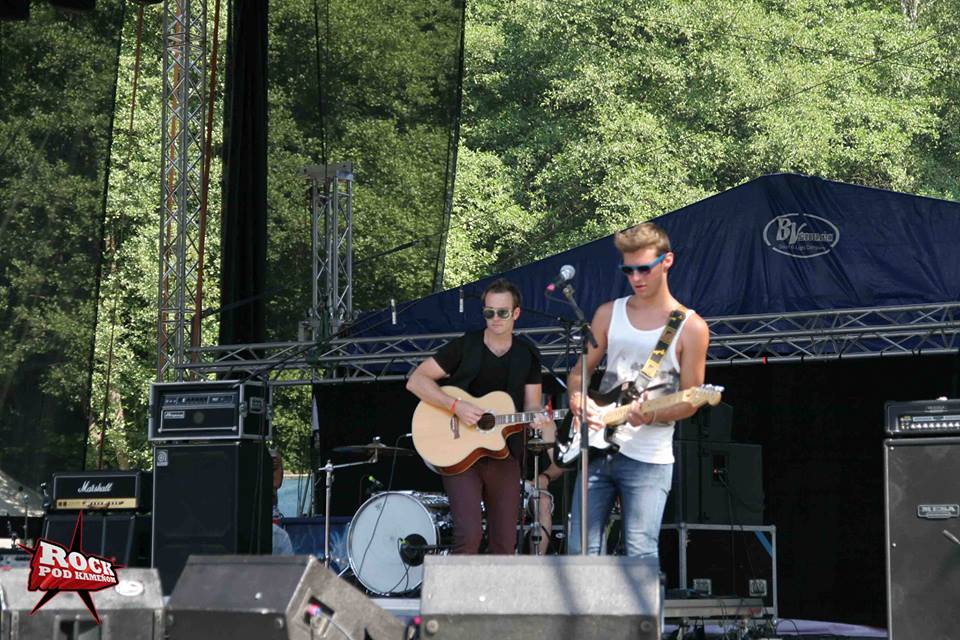 Pri Harleji to bolo však o niečom inom. Typický český pivný rockandroll pritiahol pod pódium mohutné obecenstvo a rozprúdili tú pravú zábavu. Skladby ako Zfetovanej, Přirození mali mohutný ohlas v publiku. Mňa, čo ich tvorbu veľmi nepoznám najviac potešila Ja mám rád svařák, ktorú poznám ešte z roku 2009, keď ju spievali ešte Walda Gang (kde ak sa nemýlim je ich spevák taktiež aktívny)…
Menším prekvapením festivalu bolo vystúpenie kapely známeho slovenského rockera Mariána Grexu, s pomerne omladenou zostavou Grexabatu. Spolu predviedli poctivú porciu tradičnej hard rockovej muziky na slovenský spôsob a Marián nám na záver predviedol svoje horolezecké schopnosti.
Bohužiaľ napriek kvalitnej muzike a pomerne dobrému času, ľudí pod pódiom bolo dosť málo. Neviem či to bolo príčinou pomerne svojské vystupovanie frontmana alebo im nesadol jeho hlas. Každopádne ma to trochu mrzelo.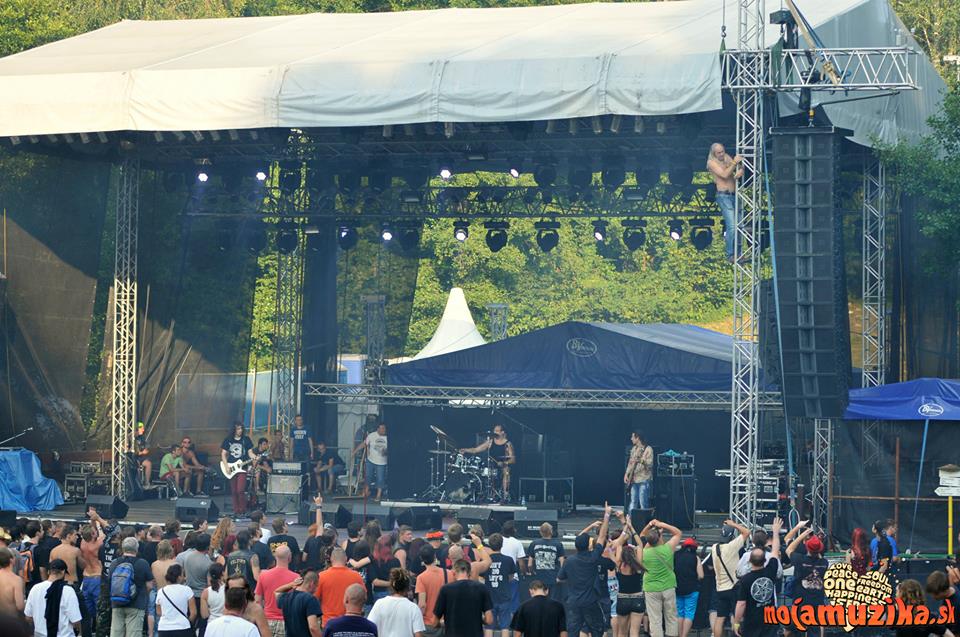 Ide do tuhého
Po ňom sa mnohí tešili na taliansku kapelu Elvenking. U nich to bolo prvé festivalové vystúpenie v našej krajine, keďže predtým ak sa nemýlim, mali u nás len klasické koncerty. Zo začiatku, keď som sa dozvedel o ich vystúpení tak som nebol veľmi nadšený. No neskôr si ma získal ich najnovší album, tak som do nich vkladal veľké nádeje. Musím povedať, že vôbec nesklamali.
Predviedli krásnu, energickú porciu melodického power metalu, na ktorú sú Taliani experti. Priestor pod pódiom bol adekvátne zaplnený. Neskôr po odohraní spevák vyšiel medzi fans, čo mnohí využili na spoločné foto.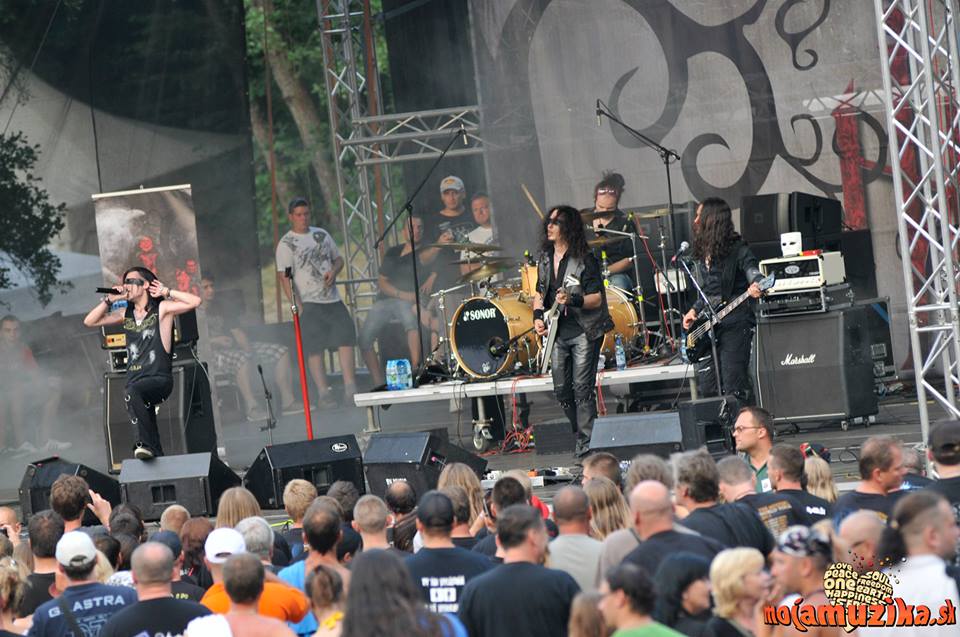 Poslednou kapelou pred headlinermi, boli českí alko-rockeri Alkehol. Podobne ako pri ich žánrových kolegoch Harlej aj oni sa tešili početnému publiku. Nechýbali ich tradičné hity ako Trávičko zelená, Buráky a podobne… Keďže ako som písal, nie som veľkým fanúšikom podobnej muziky, tak som ich vystúpenie využil pri stánkoch na posilnenie sa a doplnenie tekutín.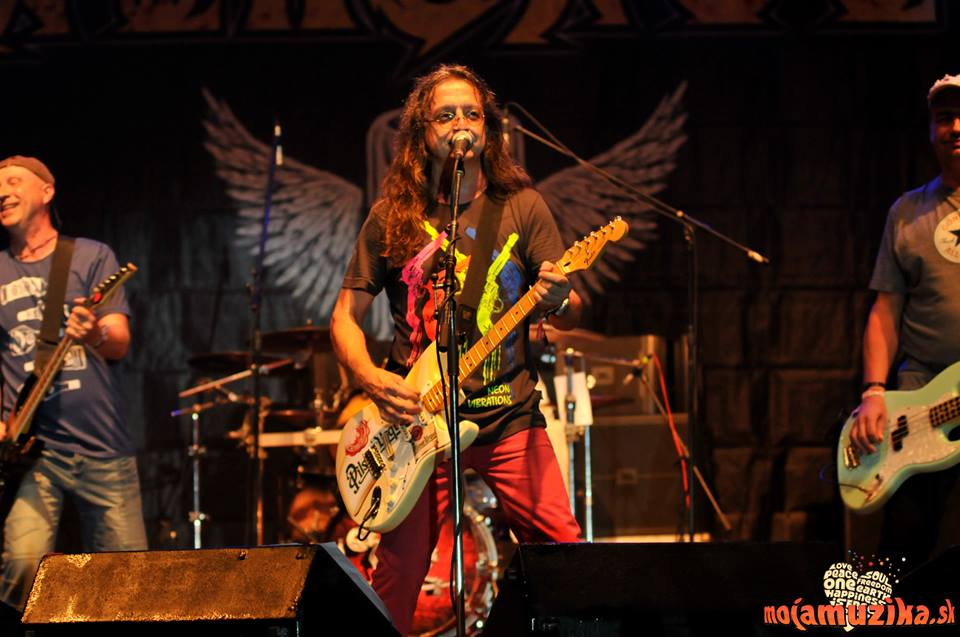 Zlatý klinec večera
Spomínaným hedlinerom nebol nikto iný ako Fíni Stratovarius. Svoj set začali skladbou Under Flaiming Skies a po nej hneď nasledovala tradičná vec Speed of Light. Ich výkon od začiatku odmenilo publikum nadšenými ováciami. Pri tom by som sa trochu zastavil.
Menšie davové šialenstvo patrí k podobným kapelám, ale trochu ma zarazilo, že sa na nich spustila aj klasická pogovačka. Neviem, ku kapelám ako Stratovarius sa mi to nehodí.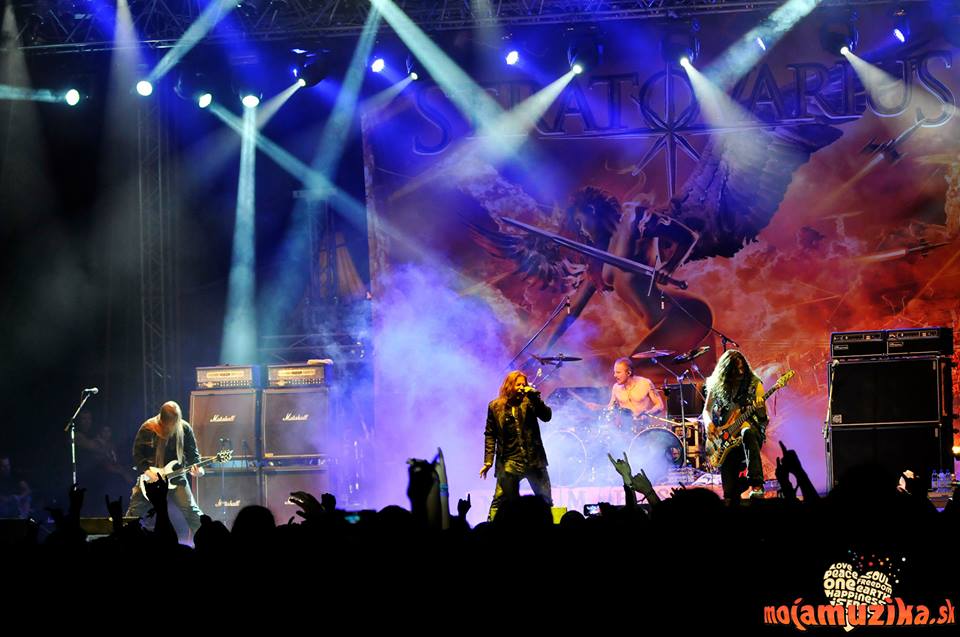 U kapely okrem výborného vystúpenia oceňujem aj to, že okrem nového albumu nezabudli ani na tradičné veci ako Speed of Light, Against the Wind a na moje prekvapenie zahrali aj Milion light years away a dokonca aj Destiny. Pri nej, mi ale chýbal starý dobrý Jorg Michael.
Možno to bol len môj pocit, ale Rolf Plive jej nedokázal dať tie správne grády. Taktiež aj samotný zvuk by som si vedel predstaviť lepší.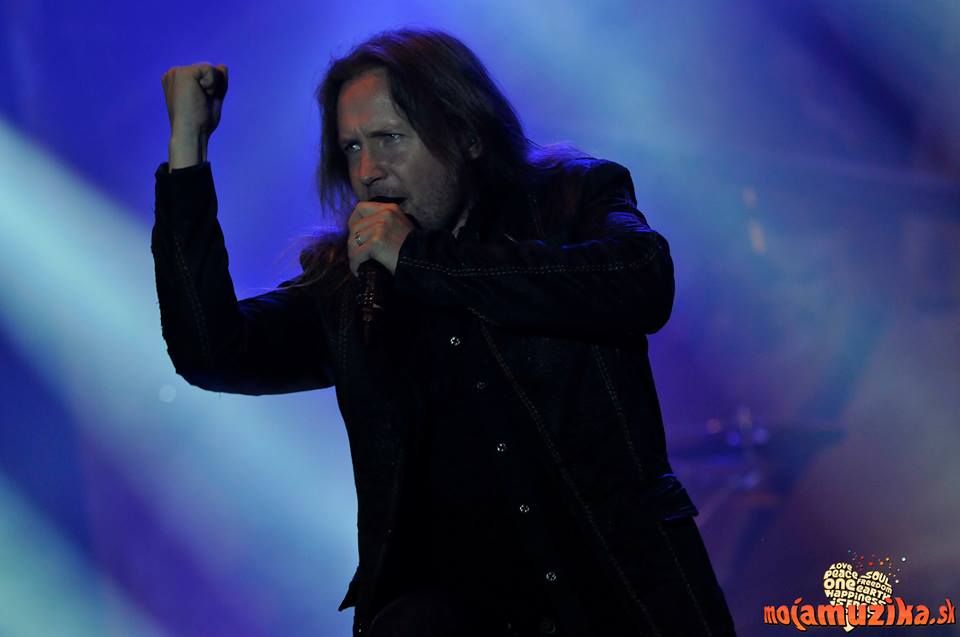 Pri slovenských Metropolis opäť nastal čas na doplnenie tekutín a oddych, aby som bol pripravený na záver v podobe punkáčov Konflikt. Šokovala ma ale informácia, ktorá odznela z úst moderátora, že na vystúpenie nedorazili a všetkým praje dobrú noc.
Neskôr sa ale objavila iná info, že predsa len dorazia (neskôr som sa dozvedel pravú príčinu, ktorou bolo to, že na ceste zo Šamorína zažili kvalitnú búrku a išli dosť pomaly).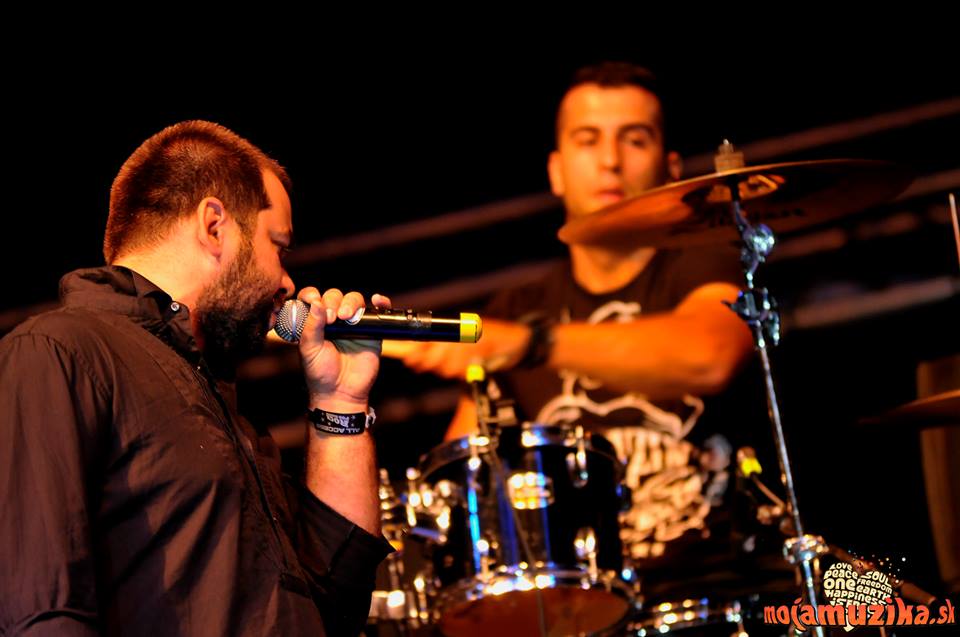 Juriho partia napriek neskorému času a meškaniu dokázala rozprúdiť peknú zábavu. O to sa postarali ich doslova zľudovené hity ako napr. Tak prečo, Takí Sme alebo aj novinky ako Rebel, Mŕtva Planéta a podobne. Taktiež bolo radosťou pozerať na jeho kolegu, "slovenského Satrianiho", gitaristu Paľa Chodelku.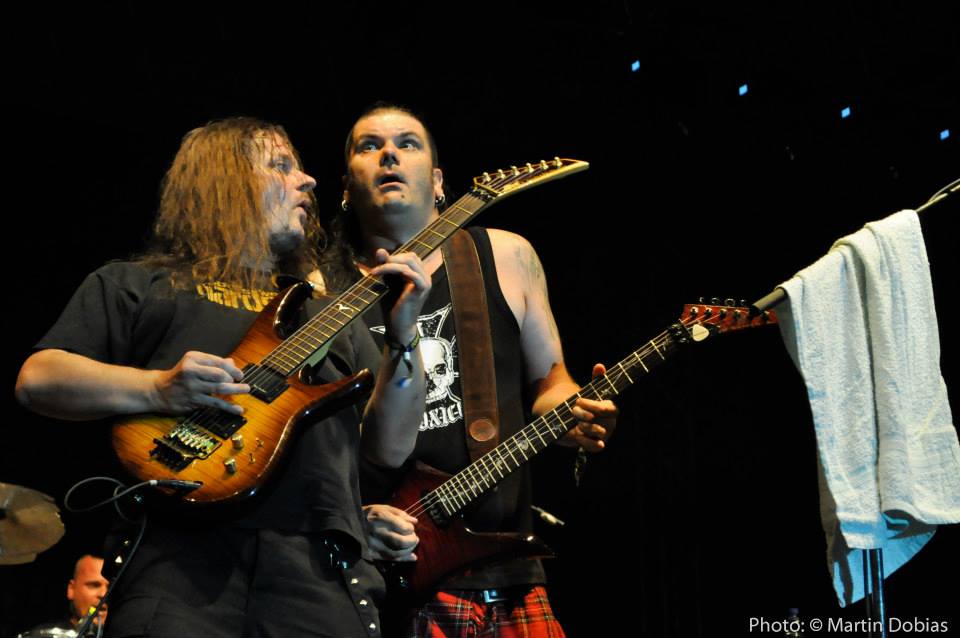 Tak mali sme za sebou opäť výborný deň s pekným počasím. Osobne som bol rád, že sa nenaplnili obavy ohľadom búrok a podobne. Ako som sám videl, väčšina publika odchádzala nadšená skvelým zážitkom a netrpezlivo očakávala ďalší deň s Helloweenom a ďalšími.
Za foto ďakujem pánom Mariánovi Mikovi, Martinovi Dobiasovi a Palimu Drábovi 🙂