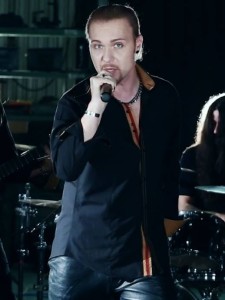 Slovenská metalová stálica Tristana z Považskej Bystrice pred časom šokovala zmenou štýlu, keď opustili svoj tradičný speed/power metal a začali sa uberať o niečo alternatívnejším smerom. Čoskoro uzrie svetlo sveta aj album v tomto štýle – Virtual Crime. Ten bol vydaný v jednom talianskom vydavateľstve a časť nákladu odkúpil aj samotný gigant Nuclear Blast. No viac už spevák kapely – Peter Wilsen.
Zdravím Peter. Už čoskoro vydáte Virtual Crime, váš prvý od zmeny štýlu. Na úvod otázka, prečo ste sa vlastne k tomu rozhodli?
Peter Wilsen: Chceme ísť s dobou a znieť ako kapela z roku 2015 a nie 1995, keď bol power metal veľmi populárny. Taktiež chceme oslovovať aj mladších fanúšikov.
Prišiel s ním niektorí váš člen, alebo to bol spoločný nápad?
Peter Wilsen: Zhodli sme sa všetci. Fascinovalo nás poladiť si gitary takmer na úplne dno a rozhýbať rytmiku.
Nebáli ste sa reakcii ostatných fanúšikov, ktorí boli zvyknutý na inú muziku od vás?
Peter Wilsen: Pevne sme verili, že žiadneho fanúšika nestratíme a naopak získame nových. Čo sa nám asi podarilo. V nasej hudbe je veľa "power" prvkov a trochu sme to ozdobili death metalom 🙂
Predstav to vaše dielo vlastnými slovami.
Peter Wilsen: Fanušíci tam nájdu melodické pasáže v hard n' heavy style, ktoré sú doplnene o groove metalové riffy a screamo spev. Výrazne sme poladili gitary a pohrali sa s rytmami.
Všimol som si, že texty majú zaujímavé názvy – Bloody Snow, Beg for Death, Jannie's Dying. Mohol by si bližšie predstaviť textovú stránku Virtual Crimu?
Peter Wilsen: Sú scénické… Taký vintage horror 80′.. Nočná mora, Halloween, Piatok 13teho.
Ako sa vám podarilo nadviazať spoluprácu s talianskym vydavateľstvom Bakerteam Records, v ktorom bol tento album vydaný a ako došlo k tomu, že časť nákladu odkúpil samotný Nuclear Blast?
Peter Wilsen: Cez jedného známeho gitaristu v Taliansku. Zobral naše demo do vydavateľstva a zapáčilo sa to ich agentovi. Medzi vydavateľstvami je spolupráca a Nuclear Blast predáva niektoré kapely z nášho vydavateľstva, vrátane nás, čo je pre nás obrovská pocta.
To verím  Inač čo sa týka textov skladieb, teraz je akási móda u našich kapiel sa vracať k rodnému jazyku. Vy ste niektoré demo nahrávky nahrali ešte v slovenčine. Je reálne, že by sme od vás mohli počuť opäť nejaký song v našej reči?
Peter Wilsen: Radi experimentujeme… Je to reálne 😉
Čo koncertná podpora CD?
Peter Wilsen: Chystáme turné Virtual Crime 2015 s kapelou April Weeps a letné festivaly s jedným známym hosťom.
Mohol by si povedať aj nejaké termíny a miesta? Alebo je to zatiaľ tajomstvo?
Peter Wilsen: Oznámime to v najbližších dňoch okrem Slovenska navštívime aj Maďarsko, Česko a Poľsko.
A čo nejaké letné festivaly?
Peter Wilsen: Už máme niektoré potvrdené a s niektorými jednáme. Chceli by sme čo najviac odohrať s našim zahraničným hosťom.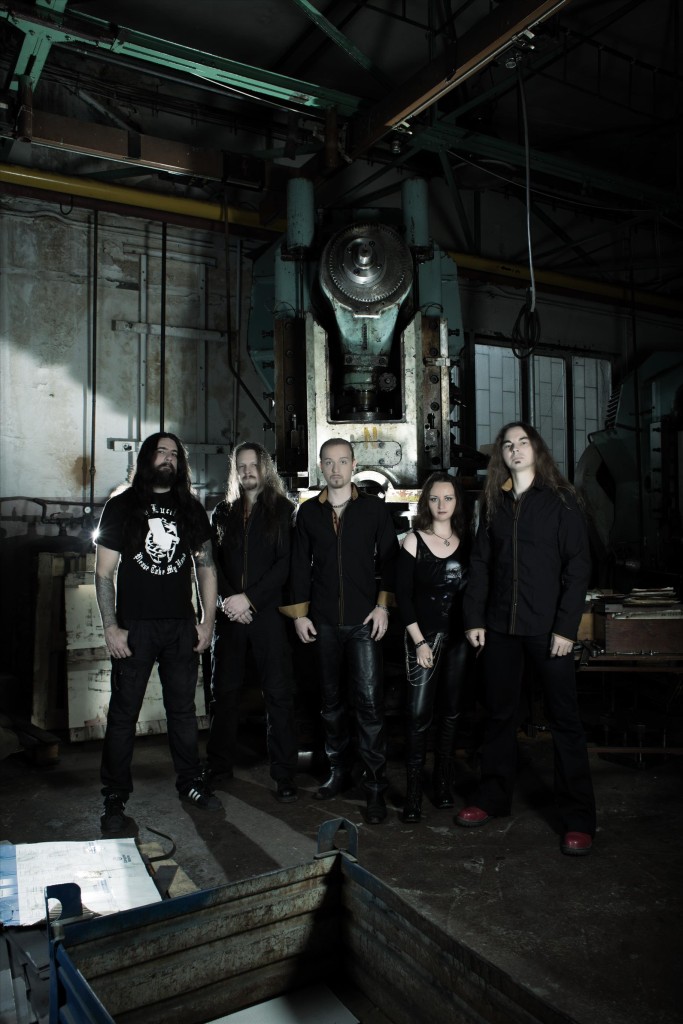 Porozprávaj niečo o civilnom, nehudobnom živote členov Tristany.
Peter Wilsen: Všetci pracujeme v iných komerčných oblastiach. Ja sa venujem aj hudobnému priemyslu, vediem na Slovensku televíznu stanicu Fajnrock TV.
Minulý rok si verejne na našom festivale v Snine Rock pod kameňom požiadal o ruku jednu sympatickú dievčinu. V akom to je stave teraz (ak to nie je tajomstvo  )?
Peter Wilsen: Tu dievčinu milujem už skoro osem rokov a keďže moju ponuku prijala bude nasledovať svadba 🙂
To je pekné 🙂 Kedy a ako začal tvoj muzikantský život a ako si sa dopracoval až k Tristane.
Peter Wilsen: Začal som spievať ako 16 ročný, dosť pozde, ale chytilo ma to a venoval som tomu niekoľko hodín denne. Počas dvoch rokov som si zaplatil aj učiteľa spevu. Mal som 21 rokov, bolo to vo februári 2003 keď som sa zoznámil s Lacom Krabacom a stal som sa spevákom skupiny Tristana.
Vyššie som spomínal o tom, že ste mali nejaké demá pred vašimi oficiálnymi albumami. Neplánujete niekedy songy z nich vydať aj oficiálne?
Peter Wilsen: Asi nie, ešte stále sa vyvíjame a experimentujeme. Chceme ešte viac pritvrdiť tie "groove" časti a melodické časti urobiť ešte melodickejšie.
Čo je podľa teba najväčším problémom slovenskej scény a čo si myslíš o jej budúcnosti?
Peter Wilsen: Problémom je, že rocková hudba je na ústupe, hoci súčasnú expanziu stylov r'n'b a hip hop by som porovnal s 90′ rokmi, keď rockovu hudbu vytlačil dance floor – Mc Erik a Barbara a Exil. Rockova hudba sa na výslnie vráti, je v tom akási periodicita.
OK to už bol záver. Rád by som ti poďakoval za rozhovor a poprosil o nejaký ten záverečný odkaz pre čitateľov Metalmania-Magazínu
Peter Wilsen: Ďakujem za rozhovor, všetkých pozdravujem. Mam pocit, že na Slovensku sa komunita metalových fanúšikov stále rozrastá. Nesmierne ma to teší a verím, že tento trend bude naďalej pretrvávať. Ahojte a stay heavy!
 Youtube ukážka:

Linky:
Web: http://www.tristana.sk/
Facebook: https://www.facebook.com/tristanametal
Bandzone: http://bandzone.cz/tristana