Rozchod Rhapsody of Fire s Fabiom Lionem
29.9.2016
Tento deň sa stala šokujúca vec. Talianski symfonici Rhapsody of Fire oznámili rozchod s dlhoročným spevákom Fabiom Lionem.
Správa kapely:
,,Drahí fanúšikovia,
Rozhodli sme sa Vám oznámiť dôležitú zmenu v našej kapele. Po úžasnom hudobnom dobrodružstve sa rozišli naše cesty s Fabiom Lionem.
Rozhodnutie nebolo jednoduché ale sme presvedčení, že to otvorí nové možnosti pre obe strany.
Hudba však pôjde ďalej. Rhapsody of Fire budú pokračovať v skladaní, produkovaní a hraní úžasnej muziky pre svojich fans.
Kým sa preskupíme, rušíme a odkladáme európske koncerty ohlásené na november 2016.
Nakoniec by sme sa chceli poďakovať Fabiovi, že bol súčasťou histórie Rhapsody of Fire a do budúcnosti mu želáme všetko najlepšie."
Fabiove vyjadrenie (zdroj: osobný Fabiov facebook profil):
,,Moji drahý fanúšikovia, organizátori, kolegovia. Behom posledných troch alebo štyroch mesiacov som s tím zoznámil spoluhráčov a teraz bohužiaľ verejne ohlasujem moje rozhodnutie rozísť sa s Rhapsody of Fire. Nie je slov, ktoré by vyjadrili čo pre mňa táto kapela znamená a som hrdý, že som mohol byť súčasťou, tak významnej kapitoly power metalovej biblie. Ale je čas napísať novu. Cítim to ako muzikant aj ako človek. Prajem Rhapsody of Fire len to najlepšie, nech sú silnejší než predtým. Alexi a Holzy, ďakujem za tých dvadsať rokov. Rober, ďakujem za tvoje priateľstvo a Alessandro, ďakujem za tvoj vrelí prístup a úprimnosť."
Linky:
http://www.rhapsodyoffire.com/
https://www.facebook.com/rhapsodyoffire/
Zdroj: https://www.facebook.com/rhapsodyoffire/, foto: www.metal-archives.com
Suicide Silence – nový album
29.9.2016
Kalifornská deathcorová banda Suicide Silence na vydá nový album na druhy rok vo februári. Názov ešte nie je známy, ale produkoval ho Ross Robinson, ktorý spolupracuje s Korn, Slipknot či Limp Bizkit….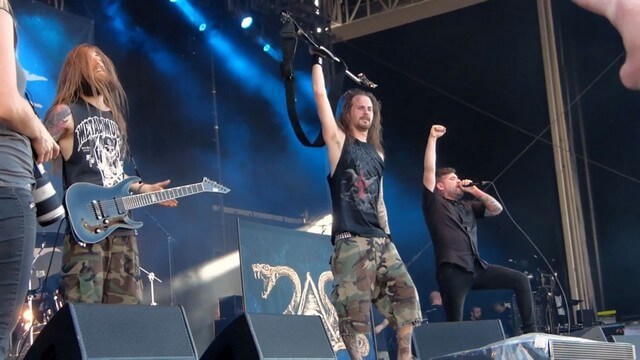 Linky:
http://www.thirddegreemerch.com/collections/suicidesilence.html
https://www.facebook.com/suicidesilence/?fref=ts
Zdroj: metalinjection.net, foto: www.wikipedia.org
Maldoror – spolupráca s Rude Awakening Records
26.9.2016
Turínska black metalová kapela Maldoror je treťou kapelou, ktorá začala spolupracovať s Rude Awakening Records. Pod ich krídlami znovuvydajú druhý album In Saturn Mystique.
Linky:
Website: http://www.rudeawakening-records.com/
Facebook: https://www.facebook.com/rudeawakeningrecs/
Soundcloud: https://soundcloud.com/rudeawakening_records
YouTube: https://www.youtube.com/channel/UC0w7FXlsO_uyvnI1gdUxU-A
Zdroj: Rude Awakening Records
Dark Lunacy – nový album
27.9.2016
Talianski blackoši Dark Lunacy ohlasujú ukončenie nahrávania tretieho albumu. To začalo 1. júla. Vonku bude 11. novembra.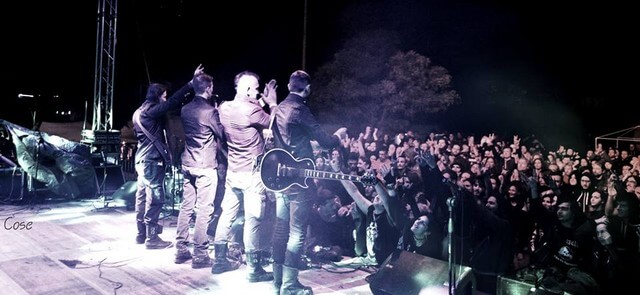 Ukážka tvorby:
–facebook.com/OfficialDarkLunacy/videos/10154497430133427/
–facebook.com/OfficialDarkLunacy/videos/10154377634148427/
–facebook.com/OfficialDarkLunacy/videos/10154477438593427/
Linky:
http://www.darklunacy.com/
https://www.facebook.com/OfficialDarkLunacy
Zdroj: Dark Lunacy, foto: Serena Cotugno