Majesty odhalili titul chystaného albumu
11.11.2016
Nemeckí metaloví hrdinovia MAJESTY odhalili názov chystaného albumu, ktorý vyjde začiatkom roka 2017 vo vydavateľstve NoiseArt Records.
Dozviete sa ho v tomto trailery:

Ďalšie traileri:
Studio Trailer – doprovodné vokály: https://youtu.be/eRuBRQrwwWc
Studio Trailer – nahrávanie spevov: https://www.youtube.com/watch?v=CBDmWyQ-qBg&feature=youtu.be
Ďalšie info bude čoskoro:
www.majesty-metal.de
www.facebook.com/majestymetal
Zdroj: NoiseArt Records
Smutná správa z tábora Amaranthe – Po 7-mich rokoch kapelu opúšťa spevák Jake E
9.11.2016
Spoluzakladateľ švédskych Amaranthe – Jake E (vlastným menom Joacim Lundberg), oznámil prednedávnom na svojom fb profile smutnú správu. Po dlhých 7-mich rokoch opúšťa kapelu. Chce dať pauzu od kapely a venovať sa iným projektom. Na koncertoch ho nahradí spevák Chris Adam Hedman Sörbye z kapely Smash.
Jake E
Vyhlásenie Jakea E: ,,Bolo to sedem dlhých, extrémne príjemných, prínosných a vzrušujúcich rokov. Počas tohto času sme s kapelou dosiahli takmer nepredstaviteľný úspech. Teraz cítim, že je správny čas na prestávku od turné a uskutočnenie vecí, ktoré som chcel urobiť už dlhý čas. Momentálne ťažko povedať, ako dlho budem preč. Posielam poďakovanie všetkým naším fanúšikom, ktorí nás podporujú celé roky a čoskoro sa znova uvidíme."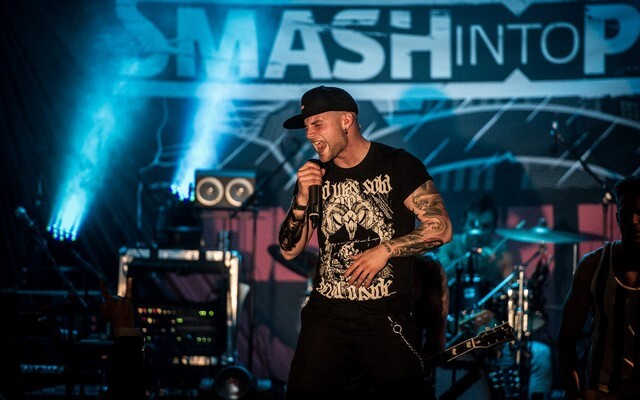 Chris Adam Hedman Sörbye
Foto Jake E: https://www.facebook.com/jakeeofficial/
Foto Chris: Henrik Lundvall
Linky:
http://amaranthe.se/
https://www.facebook.com/AmarantheBand/
Zdroj: http://teamrock.com/
Limetal – zaujímavé novinky z prípravy debutového albumu
13.11.2016
Isto všetci netrpezlivo očakávate plnohodnotný debutový album odídencov z legendy Citron – Limetal.
Nasledovný status kapely (citát https://www.facebook.com/limetal/?fref=ts) vám čo to napovie o jeho prípravách:
,,Ahoj, máme pro vás aktuální zprávy z tábora Limetalu. Příprava našeho debutového alba je v plné proudu a finišuje. Vydání nabere nakonec malé zpoždění, ovšem ne kvůli nám. Naše vydavatelství pouštělo ukázky nového materiálu Limetalu v Los Angeles, kde zaujal několik producentů a dostali jsme pár nabídek. Díky tomu teď pracujeme na nové skladbě v zajímavé mezinárodní spolupráci. Tím se celé vydání posunuje na začátek února. Každopádně jsme rádi, že i v zámoří ocenili zvuk připravovaného alba, které vzniká ve studiu Bomb Jack. Šest ukázek z nové desky zazní už na ostravském koncertě. Zároveň všechny zveme na únorový křest v Lucerna Music Baru a přidáváme pár fotek z prvního focení."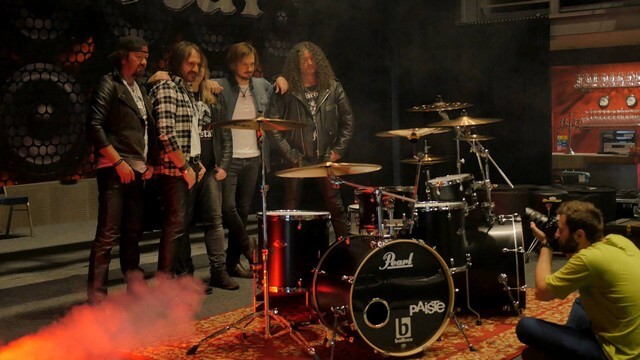 Linky:
http://www.limetal.cz/
https://www.facebook.com/limetal/?fref=ts
Foto: Fb kapely
Gloom – vydavateľ pre nový album
10.11.2016
Sabinovskí gothici Gloom zverejnili meno vydavateľstva, ktoré im vydá chystaný comebackový album Catharsis.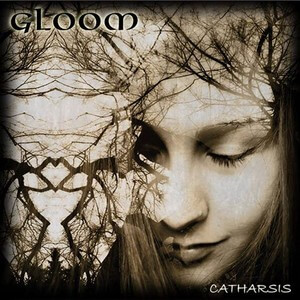 Status kapely:
,,Dámy a páni, s radosťou Vám môžeme oznámiť, že sme podpísali zmluvu s firmou METAL AGE PRODUCTIONS na vydanie nášho druhého albumu CATHARSIS…ďalšie info priebežne"
Ukážka (singel Souls walk apart):
https://www.youtube.com/watch?v=Kbq_n__BkS4
Linky:
http://www.gloom.sk/
https://www.facebook.com/gloomslovakia/
Zdroj: https://www.facebook.com/gloomslovakia/