Sepultura – lyric video k skladbe z chystaného albumu
9.12.2016
Brazílska metalová ikona Sepultura zverejnila lyric video k novému songu Am The Enemy z pripravovaného albumu Machine Messiah, ktorý uzrie svetlo sveta 13. januára 2017…
www.youtube.com/watch?v=pCEe44CgyAM
Tracklist:
Machine Messiah
I Am The Enemy
Phantom Self
Alethea
Iceberg Dances
Sworn Oath
Resistant Parasites
Silent Violence
Vandals Nest
Cyber God

Linky:
http://sepultura.com.br/
https://www.facebook.com/sepultura/?fref=ts
Zdroj: https://www.facebook.com/nuclearblasteurope/
Crystal Viper – videoklip k novému singlu z chystaného albumu
9.12.2016
Poľskí heavy metalisti CRYSTAL VIPER zverejnili nový videoklip k k prvému singlu The Witch Is Back z chystaného albumu – Queen Of The Witches:
Videoklip produkoval produkčný dom Grupa 13, ktorý produkoval videa pre kapely ako Kreator, Behemoth a Amon Amarth. Singel The Witch Is Back je dostupný ako online stream na Spotify, Apple Music a ostatných službách a taktiež ako digitálny download prostredníctvom iTunes a Amazon. Fanúšikovia, ktorí sa rozhodnú predobjedať si digitálnu verziu chystaného albumu, si budú môcť singel The Witch Is Back stiahnuť ihneď zadarmo.
CRYSTAL VIPER sa vracajú po 4 rokoch nečinnosti s novým koncepčným albumom Queen Of The Witches, ktorý vyjde 17. februára 2017 pod AFM Records. Produkoval ho Bart Gabriel (CIRITH UNGOL, MYTHRA, SACRED STEEL) a inžiniersky dohľad a mixáž mal na starosti (JACK STARR'S BURNING STARR, LONEWOLF, MORTICIAN). Cover nakreslil legendárny nemecký umelec Andreas Marschall (RUNNING WILD, BLIND GUARDIAN, OBITUARY). Na albume budú špeciálni hostia: Ross The Boss (ex Manowar), Jeff Dunn (aka Mantas) z Venom/Venom Inc…. S Martou si zaspieva duet Steve Bettney s NWOBHM kultu Saracen.
Predobjednať si ho môžete na: http://bit.ly/CRYSTALVIPER_Queen_PREORDER
Artwork: http://67.media.tumblr.com/88e8d44ed90d0a66de8146bb73bca2e6/tumblr_oen06dXsns1rxgn02o1_1280.jpg
Foto kapely:
http://66.media.tumblr.com/e6bf373bf64bb5002527cae7c4ca3e9c/tumblr_oen06dXsns1rxgn02o2_1280.jpg
Linky:
http://www.crystalviper.com/
https://www.facebook.com/crystalviperofficial/?fref=ts
Zdroj: Bart Gabriel
Medzinárodná superkapela vzdala hold Goodbye to Gravity
7.12.2016
Horizons, nahraná medzinárodnou superkapelou Nightshadows Lament (členovia My Dying Bride, Tristania, Apoptygma Berzerk, Mortiis, Hellbound Hearts alebo Green Carnation) je nový singel z albumu Back to Life – A Tribute to Goodbye to Gravity, albumu pozostávajúceho so skladieb Goodbye to Gravity nahraných rôznymi kapelami z celého sveta. Je to charitatívny projekt, ktorého výťažok bude použitý na podporu členov GTG a ich rodín a obetí tragédie, ktorá sa odohrala v Colectiv Clube v Bukurešti 30. októbra 2015 počas koncertu k albumu GHT Mantras of War…
Ako už bolo viackrát uvedené, vtedy neočakávaný požiar od pyrotechniky si vyžiadal 64 obetí (medzi nimi aj 4 z piatich členov GTG) a stovky zranených.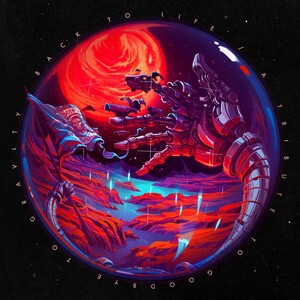 Album môžete streamovať alebo stiahnuť si na tomto linku: https://UMR.lnk.to/BackToLifePR
CD si môžete objednať: http://smarturl.it/TributeGTG-PHD
Link na vypočutie singla: https://www.youtube.com/watch?v=5fDFPU7482w&list=PL_L9cRWp4DVOx_OG6wZdkLszjskfES5pg&index=1
Členovia Nightshadows Lament:
Kjetil Nordhus (Green Carnation / Tristania / Subterranean Masquerade) – spev
Shaun MacGowan (My Dying Bride) – gitara, klávesy
Thomas Emil Jakobsen (Apoptygma Berzerk / Animal Alpha / Mortiis) – bicie
Danny Lambert (Hellbound Hearts) – basa
Skladba bola nahraná a zmixovaná Kennethom Lykkasom v Head Disco Studios a mastrovaná Luculescuom Alinom Gabrielom.
Linky:
Nightshadows Lament:
www.facebook.com/nslament
U Rock / Universal Music Romania:
urock@umusic.ro
www.facebook.com/uRockmusicpage
www.facebook.com/umusicro
www.umusic.ro
Goodbye to Gravity:
Youtube: www.youtube.com/goodbyetogravity, www.youtube.com/GoodbyeToGravityVEVO
Facebook: www.facebook.com/goodbyetogravity
Web: www.umusic.ro/goodbyetogravity
Zdroj: U Rock
Under Static Movement – Nové Ep The Mirror
7.12.2016
Alternatívno metaloví Under Static Movement podpísali zmluvu s Atomic Stuff na propagáciu ich nového EP albumu The Mirror, ktorý vyšiel 2. decembra. Samovydané EP je dostupné prostredníctvom všetkých digitálnych platforiem.
Tracklist:
Death By Lobotomy
Falls From Grey
Mezcal
Put Your Finger Inside
Seven
Still Laying
The Solution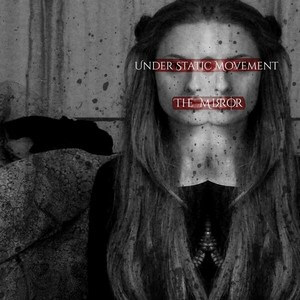 Lineup:
J.P. – spev
Riku – gitara
Bone – gitara
Fede – basa
Nik – bicie
Videoklip k prvému singlu – Mezcal:

Linky:
https://www.facebook.com/understaticmovement
https://soundcloud.com/understaticmovement
https://www.atomicstuff.com/understaticmovement.html
Zdroj: Atomic Stuff Promotion