Belphegor začali pracovať na novom albume
19.1.2017

Rakúski death / black metaloví diabli Belphegor sú späť v štúdiu a začali tvrdo pracovať na ich 11-stom, stále nepomenovanom albume. Nový počin bude nadväzovať na ich poslednú, kritikmi vychvaľovanú fošňu Conjuring the Dead z roku 2014. Nepomenovaná novinka by tak mala vyjsť v polovici septembra tohto roku prostredníctvom Nuclear Blast Records a potom by malo nasledovať intenzívne turné po celom svete.
Frontman a zakladateľ Belphegor – Helmuth Lehner hovorí:
,,Bicie a basgitara boli Serpenthom a nemeckým maniackym bubeníkom Bloodhammerom spravené majstrovsky. Nová kapitola, nová výzva."
Serpenth dodáva:
,,Znova sme spravili LP s dvoma rozdielnymi spôsobmi ladenia ako sme urobili PESTAPOKALYPSE VI [2006]. Pridali sme množstvo nových prvkov a štruktúru do ochrannej známky a naladili sme gitary do nižších tónov, aby sme dostali ešte viac brutálnejší a temnejší zvuk ton gitary. Toto je 9 najrýchlejších, najťažších, najdivokejších a najnadradenejších zmesí zvukov, ktoré sme kedy napísali a nahrali."
Pre viac informácii navštívte of. facebookovú stránku kapely.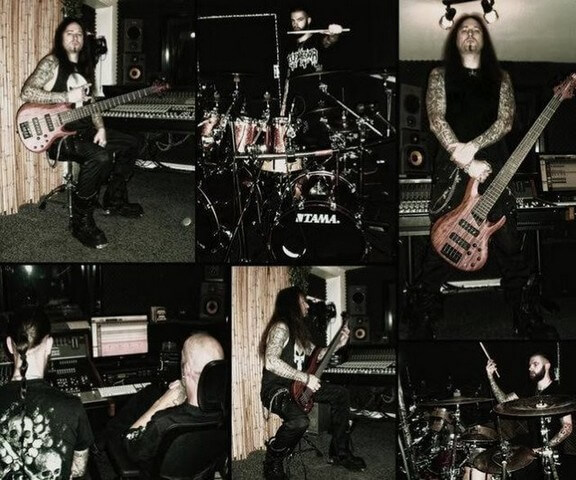 Zdroj: https://www.facebook.com/belphegor/
Hammerfall – videoklip k skladbe Built to Last
18.1.2017
Švédi Hammerfall zverejnili videoklip k titulnej skladbe minuloročného albumu Built To Last:
Linky:
www.hammerfall.net
www.facebook.com/hammerfall
www.twitter.com/hammerfall
www.instagram.com/hammerfall_official
www.napalmrecords.com
Zdroj: Napalm Records Promotion Team
Walls of Jericho – live videoklip k skladbe Forever Militant
17.1.2017
Osem rokov po vydaní albumu The American Dream, Wals of Jericho našli nových spojencov vo vydavateľstve Napalm Records, kde aj vydali posledný počin No One Can Save You From Yourself (2016).
Momentálne sú na turné so Suicidal Tendencies a Agnostic Front a z neho pochádza aj nový videoklip k skladbe Forever Militant:
Linky:
www.facebook.com/WallsofJericho/
Zdroj: Napalm Records Promotion Team
Páčil sa ti tento článok?