Adrenaline Mob – smrť basáka
15.7.2017
Na úvod tu budeme mať smutnú správu. 14. júna americká rocková kapela ADRENALINE MOB  bola účastníkom dopravnej nehody, ktorú  neprežil ich basák David Zablidowsky (pôsobil aj v TRANS SIBERIAN ORCHESTRA).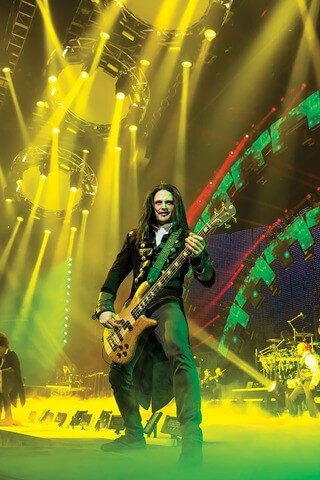 Cestovali z mississippského mesta Biloxi do floridského St. Petersburgu na koncert. Nehodu spôsobil ťahač traktora, ktorý zasiahol dodávku z kapelou.
Podľa Gainesville.com vozidlách bolo celkovo deväť osôb. Jeden zomrel, šesť bolo odvezených do nemocníc v oblasti a ďalšie dva odmietli lekársku starostlivosť. Ich súčasný stav zatiaľ nie je známi.
R.I.P.
Linky:
http://adrenalinemob.com/
https://www.facebook.com/adrenalinemob/?fref=ts
Zdroj: http://www.blabbermouth.net/, foto: www.metal-archives.com
Arch Enemy – videoklip k singlu z chystaného albumu
14.7.2017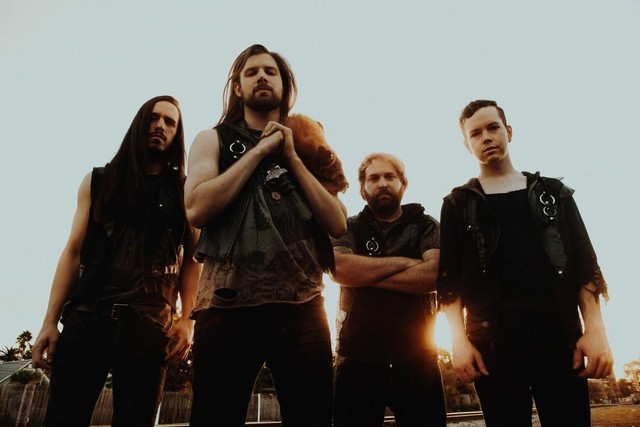 Arch Enemy zverejnili videoklip k skladbe The World Is Your, singlu  z ich chystaného albumu Will To Power, ktorý vyjde 8. septembra.
Michael Amott (gitarista) povedal: ,,Už dlhšie pracujeme na novom albume a sme hrdí, že môžeme ponúknuť  prvú ochutnávku z neho v podobe nového singlu a videoklipu. The World Is Yours bola prvá skladba, ktorú som napísal pre nový album Will To Power a Daniel (bubeník) mi ju pomohol zaranžovať a dokončiť…"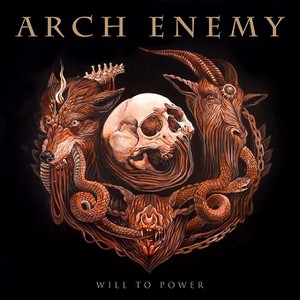 Linky:
http://www.archenemy.net/
https://www.facebook.com/archenemyofficial/?fref=ts
Zdroj: https://www.facebook.com/centurymedia/?fref=ts
Airbound – zmluva s Art Of Melody Music
12.7.2017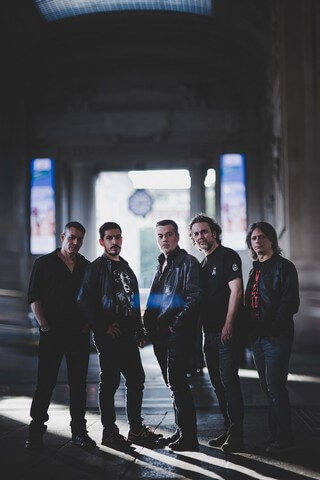 Talianski melodickí rockeri Airbound podpísali zmluvu s Art Of Melody Music na vydanie rovnomenného debutového albumu. Kapela funguje od roku 2010 a produkuje muziku v štýle Journey, Survivor.
Lineup:
Tomás Borgogna: spev, doprovodné vokály
Lorenzo Foddai: gitara, doprovodné vokály
Angelo Sasso: basa, doprovodné vokály
Alessandro Broggi: klávesy, doprovodné vokály
Riccardo Zappa: bicie a perkusie
Linky:
http://www.facebook.com/airboundofficial
http://www.burningmindsgroup.com/art-of-melody-music
Zdroj: Atomic Stuff Promotion
Nový videoklip košickej kapely RAVENCLAW púta pozornosť aj vo svete!
14.7.2017
Pri príležitosti 15 výročia zverejňujú RAVENCLAW nový oficiálny videoklip. Miestom kde sa klip nakrúcal bol areál bývalej továrne na spracovanie magnezitu v Košiciach. Zaujímavosťou, ktorú sa podarilo nakrútiť len náhodou bol aj železničný transport vojenskej techniky, ktorý tadiaľ prechádzal počas nakrúcania a vhodne zapadol do atmosféry videoklipu.
Kapela Ravenclaw začala tvoriť symfonické melodické autorské piesne už pred rokmi, kedy pôvodný členovia – súrodenci Matej a Juraj, založili Ravenclaw. Neskôr pozvali na post basgitaristky sestru Antóniu a doplnili zostavu o šikovných hudobníkov, gitaristu Petra a klávesáka Gabriela.
Tento rok už stihli odohrať viac koncertov a letných festivalov na Slovensku aj v Českej Republike. Po minuloročnom krste minialbumu "Presage", ktorého krstným otcom bol Kai Hansen (Gamma Ray) sa pieseň "Finders" objavila aj na kompilačnom CD svetových kapiel, kde Ravenclaw reprezentujú Slovensko.
Ravenclaw môžete vidieť počas leta 2017 aj na festivaloch: Rock Pod Kameňom v Snine 2.8., kde sa predstavia v špeciálnom sete s hosťom Kaiom Hansenom. Tento koncert bude zároveň aj posledný zo štyroch plánovaných v tomto výnimočnom spojení. Ďalej môžete kapelu vidieť a počuť na festivale More Than Fest vo Zvolenskej Slatine – 19. augusta, a 15. septembra na Cassovians metalliance – tradičnom rockovom festivale v Košiciach.
Linky:
https://www.ravenclaw.sk
https://www.facebook.com/ravenclawband/
https://www.youtube.com/user/Ravenclawband
https://twitter.com/RAVENCLAW_band
https://www.instagram.com/ravenclaw_band_official/
https://bandzone.cz/ravenclaw
Tlačová správa