MOONSPELL PREMIERE BRAND NEW LYRIC VIDEO! – '1755' Coming November 3rd on Napalm Records!
13. October 2017
Photo: Paulo Mendes
There's only one metal band that is able to hit official album charts on #1 in their home country Portugal, while they belong to the worldwide pioneers of dark art: Naturally and for the first time ever, MOONSPELL's brand new album '1755' comes and is sung in portuguese. Set for release on November 3rd 2017 on Napalm Records, this record will outclass all standards you have ever heard from MOONSPELL before!
The conceptual album dramaturgy feels like a detonation of the mind. '1755' , the 13rd studio record by MOONSPELL, is more than just the band's new magnum opus: It's the musical version of the year of horror where a giant earthquake wrecked their hometown Lisbon.
'1755' is a dark adventure in medieval landscapes – emotionally, technically and completely earthshaking!
Now the band premieres a new lyric video for the song 'Evento' ( english: 'Event' ), vocalist Fernando Ribeiro informs us: "Bury the dead. Take care of the living". Is one of the most famous quote of Marquis of Pombal (Sebastião José Carvalho e Melo), the minister of the King who together with the crowds of Lisbon and his engineers rebuilt a new Lisbon from the ashes and ruins of the old in just one year time. Event talks about fate, a dialogue built between the narration of the day and the state of mind of Lisbon's inhabitants and the all powerful choir telling me to be still and accept God's will. This conflict and the desacralisation of Lisbon is one of the most interesting aspects of this accursed day. A fight that allowed Portugal to step out finally from the Middle Ages and make the country's entry into Enlightenment."
Get back to the year of '1755' and check out MOONSPELL's brand new lyric video for 'Evento' right: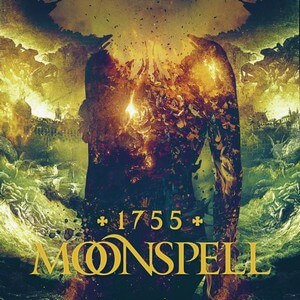 Tracklist:
Em Nome Do Medo
1755
In Tremor Dei ( featuring Portuguese guest vocalist Paulo Bragança! )
Desastre
Abanão
Evento
1 De Novembro
Ruínas
Todos Os Santos
Lanterna Dos Afogados
Link to preorder https://shop.napalmrecords.com/moonspell
Links:
https://www.moonspell.com
https://www.facebook.com/moonspellband
https://www.twitter.com/moonspell
https://www.facebook.com/almamaterrecords
https://www.moonspell.rastilho.com
https://www.napalmrecords.com
Source of Information: Napalm Records Promotion Team
TENGGER CAVALRY SIGN WITH NAPALM RECORDS! – Unveil First Lyric Video – New Album Coming In 2018!
13. October 2017
Hailing from New York city, with their exotic mix of throat singing, the Mongolian fiddle and Central Asian instruments, TENGGER CAVALRY have signed a worldwide deal with Napalm Records!

TENGGER CAVALRY, or "the army of sky god", is not just a Billboard-featured metal band, but also the symbol of nomadic warrior spirit that connects fans from all over the world. Since the band formed in 2010, TENGGER CAVALRY successfully completed two headlining tours across over 40 cities of North America, performed at legendary venues such as The Marlin Room at Webster Hall or the Whisky a Go Go, a sold out show at Carnegie Hall and have been featured on CNN, the New York Times and The Wall Street Journal. To this date, TENGGER CAVALRY have released five full-length albums, two EPs and numerous singles, including unique cover interpretations of classics such as Motorhead's 'Fight'.
Says the band about their recent signing with Napalm Records:
"We have always been huge fans of Napalm Records. Growing up listening to lots of the bands that signing to the label, we are just so inspired by the musical ideas of the label of how progressive and heavy the sound it presents. And now we are honored to be part of the Napalm Records family and can't wait to share our nomadic folk sound to the new community!"
Set for an album release in early 2018 but to shorten your wait, TENGGER CAVALRY have now released a first lyric video to the single 'Ritual And Redemption', taken from the band's upcoming album on Napalm Records! Dive into the nomadic folks sounds of TENGGER CAVALRY:
Links:
https://www.facebook.com/tengger0cavalry
https://www.tengger-cavalry.com
https://www.napalmrecords.com
Source of Information: Napalm Records Promotion Team
ENRICO SARZI: LYRIC VIDEO FOR FIRST SINGLE
11. October 2017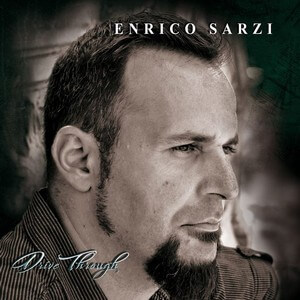 Former Midnite Sun's frontman Enrico Sarzi will release his first solo album "Drive Through" on November 17, 2017 via Street Symphonies Records / Burning Minds Music Group.
The official lyric video for the first single "Drive Through" is finally available on Youtube and can be seen below:
Links:
http://www.facebook.com/enricosarzidrivethrough
http://www.facebook.com/streetsymphonies
http://www.burningmindsgroup.com/street-symphonies
Source of Information: Atomic Stuff Promotion
ASPHODELIA announce new drummer
9. October 2017
https://www.facebook.com/asphodeliaofficial
https://twitter.com/asphodeliaband
https://www.youtube.com/channel/UCBocOqp_FuelGWag3N2ycTQ
http://www.theflamingarts.eu
Source of Information: Metal Scrap Records Inc.