MOONSPELL – UNVEIL FIRST DETAILS ABOUT UPCOMING ALBUM!
'1755' To Be Released This November!
17. August 2017
Photo: Paulo Mendes
Portugal's Dark Metal pioneers in MOONSPELL are finally back with a brand new and hotly anticipated album, titled '1755'. Set to be released on November 3rd 2017 on Napalm Records, this record will outclass all standards you have ever heard from MOONSPELL before!
From the first second the conceptual dramaturgy MOONSPELL have created feels like a detonation of the mind. '1755' is more than just the band's new magnum opus: It's the musical version of the year of horror where a giant earthquake wrecked their home Lisbon. Naturally this album comes and is sung in Portuguese. The album, produced by Tue Madsen ( (Meshuggah, The Haunted, Dark Tranquility, Dir En Grey, Die Apokalyptischen Reiter ) also features Paulo Bragança, supplying a hauntingly voice of a Fado fallen angel who is a big part of the Portuguese culture. His fascinating vocals are featured in "In Tremor Dei" (eng.: "Fear Of God").
Now the band fronted by the soul of dark art and visionary Fernando Ribeiro unveiled first details about '1755' and unleash the stunning cover artwork as well as the album track list!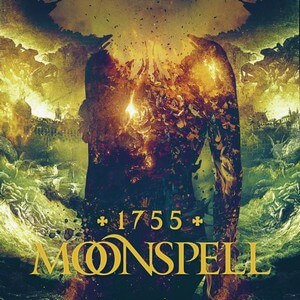 Author: João Diogo
Says Fernando:
"I have been fascinated with Portuguese history since I can remember. The year of 1755 marked the birth of a new Portugal. Much more than just the greatest natural disaster ever to occur on European soil, the great Lisbon Quake, shockwaves can not be reduced to a dramatic death toll. From absolute tragedy, a new city was born, giving way to a new time where Portuguese relied more on themselves than on the crown or the cross, granting us, much of the city, the lay country, the free will that we enjoy today. This is not just another album from us. It's a musical and lyrical History document, a homage we pay to our legacy and to the amazing skills and resilience of our fellow Portuguese back then, of all mankind when brought down to the knees by the violent forces of Nature and Reason. Whatever is, is right… yet the earth shakes."
Tracklist:
Em Nome Do Medo
1755
In Tremor Dei ( featuring Portuguese guest vocalist Paulo Bragança! )
Desastre
Abanão
Evento
1 De Novembro
Ruínas
Todos Os Santos
Lanterna Dos Afogados
Links:
https://www.moonspell.com
https://www.facebook.com/moonspellband
https://twitter.com/moonspell
https://www.facebook.com/almamaterrecords/
https://www.moonspell.rastilho.com
https://www.napalmrecords.com
Source of Information: Napalm Records Promotion Team
DEVILISH IMPRESSIONS' "THE I" VIDEO PREMIERE
16. August 2017
Hailing from Poland, the epic black / death metallers of DEVILISH IMPRESSIONS will release their new album, "The I" on September 22nd, 2017 via Lifeforce Records / Publishing Wormholedeath.
Watch the video for "The I", a title track taken from DEVILISH IMPRESSIONS' coming album here:
Links:
https://www.facebook.com/devilishimpressions
https://www.facebook.com/lifeforcerecords
https://www.facebook.com/extrememanagementgroup
https://www.facebook.com/WormHoleDeath
Source of Information: WormHoledeath Press
From the Six – new songs
14. August 2017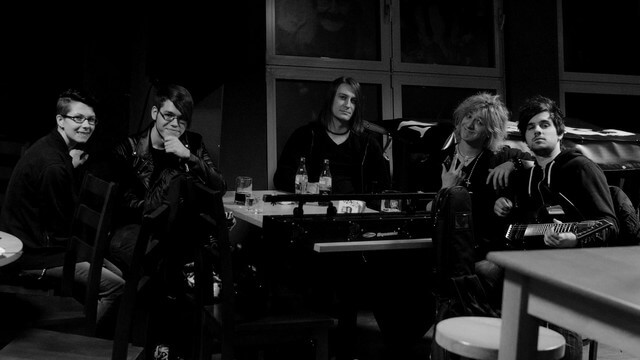 Slovak melodic metal band From The Six published on youtube their new two new songs.
www.youtube.com/watch?v=5YiwTVmq5i0
www.youtube.com/watch?v=TYLPgHQt1Ao
Lineup:
Kristian Kiko Kohút (vocals)
 Jakub Balog (guitars, vocals)
Peter Kelbel  (guitars, vocals)
Boris Goga (bass)
Aďka Vargovčíková (drums)
Source of Information: Peťo Kelbel