U.D.O. – upcoming album
15. June 2018
August will be released new album Steelfactory by U.D.O.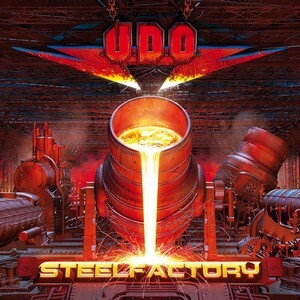 You can hear audio clip for the first single Rising High:
Links:
http://www.udo-online.com/
https://www.facebook.com/udoonline/
Source of Information: https://www.facebook.com/afmrecords/, photo: https://www.metal-archives.com
BLACK MIRRORS – Announce Debut Album! First Single And Music Video From Look Into The Black Mirror!
15. June 2018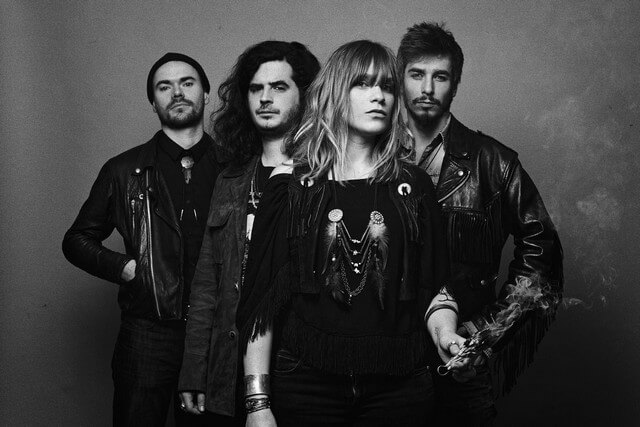 Photo: Mehdy Nasser
BLACK MIRRORS will finally release their long awaited full-length debut album Look Into The Black Mirror via Napalm Records on August 31st. It is a prime example of all the wonderful stuff that can happen when you sell your soul to Indie, snotty Garage Rock, Blues and some Stoner Rock!
As a first single the Belgian crew fronted by Marcella Di Troia unveil the crisp Josh-Homme-style stomper "Günther Kimmich" that moves the sound of the band one step further on from their Funky Queen EP from 2017. It's a strong first single for a record which will unveil a stunning variety of all flavors of genuine Rock music!
Marcella Di Troia on "Günther Kimmich":
"With "Günther Kimmich" we remain faithful to our musical influences; solid and powerful riffs with strong and catchy vocal lines. It's pretty much the fastest song on the album and it will definitely be among the cooler songs to play live!

Making this video clip was such a great and magical experience! I even emotionally interacted with a huge bison haha, which you can also see in the video! The beautiful nature and all the other cool footage were captured by our talented friend Sebastien Van Malleghem!"
The beautifully unchained Marcella Di Troia sings, screams, croons and whispers on otherworldly ballads like "Moonstone" or "Inner Reality" and over the danceable grooves of "Lay My Burden Down" – and the band keeps the hypnotic beats and thunderous riff walls coming on their debut album Look Into The Black Mirror. She's literally the new voice of Rock'n'Roll!
Pierre Lateur (guitarist) on the album "Look Into The Black Mirror":
"Look Into The Black Mirror is the result of all our personal, musical and spiritual experiences we've went through during the past five years. Overall the album is very song-oriented as we believe that 'melody' is the most important element in music. We dug into every aspect of what we enjoy in music; from straightforward heavy Rock songs to very intimate, groovy or acoustic tunes.
We recorded the album already months ago, and even after all this time we're still getting more proud of what we pulled off. We are so excited to finally share these songs with the world after such a long time! We'll play a lot of them on tour after the summer!"
The album artwork underlines the deep feelings on the new masterpiece. Take a first Look Into The Black Mirror! Check it out followed by the available formats and the tracklisting below:
The first single is Günther Kimmich:
Links:
http://www.facebook.com/napalmrecords
http://www.napalmrecords.com
http://www.facebook.com/blackmirrorsmusic
http://www.blackmirrorsmusic.com
Source of Information: Napalm Records Promotion Team
Orphan Skin Diseases: details of debut album "Dreamy Reflections"
14. June 2018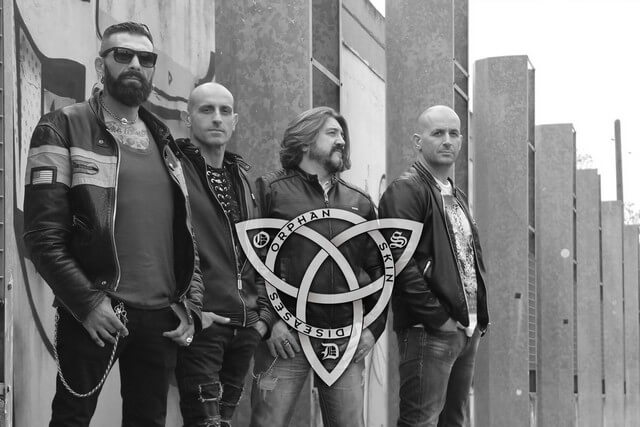 Logic Il Logic Records & Burning Minds Music Group are glad to announce that "Dreamy Reflections", official debut album of Italian alternative rock/metal band Orphan Skin Diseases, is set for release on July 13, 2018. Orphan Skin Diseases were formed in 2015 by drummer maestro Massimiliano Becagli, known in the Italian scene as the drummer for respected heavy metallers No Remorse. The Orphan Skin Diseases line-up was completed by the addition of skilled musicians from the Italian rock/metal scene: Gabriele Di Caro (ex Sabotage, ex Outlaw – Vocals), Juri Costantino (ex Creation – Bass) & David Bongianni (ex Virya, Little CB – Guitar). The band's style was built by mixing the influences from each musician in order to reach a refined and personal sound. Progressive rock music, heavy metal influences, funky hints and alternative elements are perfectly mixed and balanced to create a powerful-but-catchy experience.
Guitarist & founding member David Bongianni, talking about the album, says: "14 new songs, 14 actual and personal stories for the whole band. 14 tracks reunited in an album with a clear title, "Dreamy Reflections", which represents what we feel inside and what we try to show throughout the album. We like to define ourselves a four-pieces band plus one member, this to remark that Dimitri Bongianni is now officially part of the band due to his precious support both in providing vocals parts and arranging the songs of the album. Last but not least, we'd like to thank our label, Logic Il Logic Records, for the precious help in making this album possible".
Music is not the only distinctive side of Orphan Skin Diseases. Their artistic approach shows comprehensive research on the lyrical side, with songs facing hard and challenging themes. The depletion of earth's resources and the dominance of financial lobbies are just a couple of examples, along with a structured analysis of human emotions and personal life experiences. The name of the band is taken from an international database granted to doctors around the world, who can read and insert data about unusual and unknown skin diseases; essentially another way to show a strong and helpful approach toward innocent and defenceless human beings.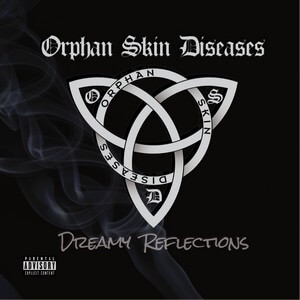 Video trailer:

Links:
https://www.orphanskindiseases.it
https://www.facebook.com/orphanskindiseases
http://www.burningmindsgroup.com/logic-illogic
https://www.facebook.com/logicillogicrecords
Source of Information: Atomic Stuff Promotion
CATASTROFY – Besnota
CD-JEWEL BOX (16. June 2018)
12″ LP (Summer 2018)
Slovak thrashers Catastrofy  released new album Besnota.
Špinavá hra
Príručka mladých zbojníkov
Jebem vaše idoly
Len slová
Malinový džem
Posledný na zemi
A.D.A.B. (All Drábs Are Bastards)
Hôrni chlapci
Hurá, vojna!
Morava
Habaďúra
Obyčajná kurva
Luciferov papek
Music: Catastrofy
Lyrics: Hrdlorez
Recorded, mixed and mastered  Shaark studio in March and April 2018.
CATASTROFY:
Hrdlorez Boris – vocals
Mastiflinta Beňo – guitars
Miesiželezo Mifo – bass

Hrajruka Jano – guitars

Kostilam Roman – drums
Guests:
Ivo Kov – violin (2,8)

Moloch Vlavo – Lucifer (13)
Youtube: https://www.youtube.com/channel/UCzHBu3pkO584Ky43aIS8MhQ
Bandcamp: https://catastrofy.bandcamp.com/
Instagram: https://www.instagram.com/catastrofy_druzina/
Facebook: https://www.facebook.com/catastrofy/
Bandzone: http://bandzone.cz/catastrofy
Album Trailer:

Order on:
http://www.supug.cz
Source of Information: Support Undeground