DROPOUT KINGS – Release Official Music Video For "Going Rogue"!
6. July 2018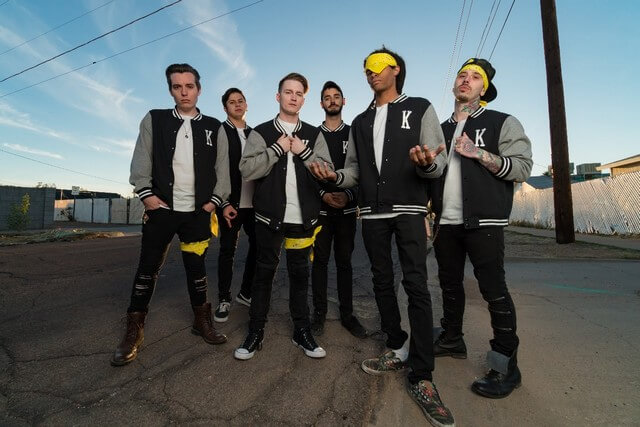 Photo credit by: Chucky Guzman
Just a few weeks ago, the Arizona-based six pack DROPOUT KINGS released the single "Scratch&Claw"of their debut album AudioDope which will be released on August 10 via Napalm Records. Today the band strikes again and releases "Going Rogue"!
The band about "Going Rogue":
"A few of us in this band were in another band before this, together called "The Bad Chapter" That band broke up, and we basically split into two bands. One band became "Dropout Kings" the other turned into a band called "Going Rogue" hence, the title of the track. Eventually, we brought the two bands together creating the final line-up of this band. We thought it would be a cool homage to our past situation by naming the song that. The song itself is basically just about flexin' and being confident and just knowing you the shit! Anytime you're really feelin' yourself I want you to play this track so you can remind yourself you the shit!"
Links:
https://www.facebook.com/DropoutKingsAZ/?ref=br_rs
Source of Information: Napalm Records Promotion Team
3. July 2018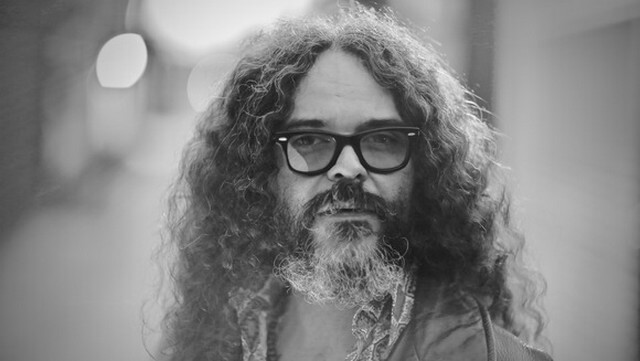 Photo credit by: Karl Han
Just recently the Godfather of Desert Rock BRANT BJORK unveiled first and hotly anticipated details about his thirteenth solo album titled 'Mankind Woman', set to be released September 14th 2018 on Heavy Psych Sounds Records! Now the Kyuss- and Fu Manchu legend has unleashed a first song from his upcoming album and premieres the opening track 'Chocolatize' with Heavy Psych's longtime partner The Obelisk! Dive into the one & only low desert sound and stream BRANT BJORK's brand new song right.
Although 'Mankind Woman' is indeed a BRANT BJORK record it is the first record Brant so closely collaborate with a producer and co-writer; his Low Desert Punk Band guitarist and friend, Bubba Dupree. Brant and Bubba wrote and performed the music along with guest appearances by bass player Armand Secco Sabal, Nick Oliveri and vocalist Sean Wheeler who has been a touring member of the Low Desert Punk Band. The recording took place in March of 2018 at Zainaland, a creative villa owned by Brant Bjork's wife, Zaina Alwan, in the California desert town of 29 Palms. The record was recorded and engineered by Yosef Sanborn who also owns and operates Massive FX pedals in Los Angeles. Multiple pedals designed by Yosef were used by Brant and Bubba for this record. Additional tracks were recorded by Bubba Dupree at Brant Bjork's home studio in Venice beach California.
Brant and Bubba describe the sound of 'Mankind Woman' as modern classic. It is evidently clear that both Bjork and Dupree specialize in the craft of the sound and feel of the music spawned in the 60's and 70's. This record is inspired by this great era, however the intention was not to try to recapture or mimic in retro terms these influences but to strive for a contemporary quality. BRANT BJORK might have gone deeper in the lyrics than on any record before. Focusing on personal sensitivities, elite hypocrisies, racism, sexism and the daily struggle to find peace, love and understanding in today's American society. Once again, BRANT BJORK created a record that reminds the listener that it is the ingredients of the jazz, blues and funk, that makes rock music taste so good. A must-have for all collectors, genre-fans and beyond!
Links:
https://www.facebook.com/BrantBjorkOfficial
https://www.brantbjork.com
https://www.instagram.com/brant_bjork
https://www.heavypsychsounds.com
Source of Information: ALL NOIR
Limetal – upcoming album
4. July 2018
Czech heavy/hard rock band Limetal is working on their second album.
Links:
https://www.limetal.cz/
https://www.facebook.com/limetal/?fref=ts
https://www.youtube.com/channel/UCL98A_VL5XGkhuUkBHE4Kpw
Source of Information:https://www.facebook.com/limetal/?fref=ts
PELL-MELL 59 – new videoclip
4. July 2018
Slovak pop rockers Pell-Mell 59 published new videoclip for song Nedostupná.
Links:
http://www.pellmell59.sk/
https://www.facebook.com/pellmell59official/
Source of Information: Pell Mell