Alter Bridge – videoukážka z chystaného živáku
24.8.2018
Alter Brigde pokračujú v servírovaní ukážok z chystaného live albumu Live At The Royal Albert Hall, ktorý bude vydaný 7. septembra. Po Addicted To Pain, Words Darker Than Their Wings tu máme videoklip k skladbe The End Is Here.
Na spomínanom albume bude zachytené vystúpenie kapely pred vypredanou londýnskou Royal Albert Hall arénou spolu s 52 členným Parllax orchestrom. Vyjde v klasických formátoch: Blu-Ray, DVD, CD a Vinyl.
Linky:
https://www.alterbridge.com
https://www.facebook.com/alterbridge
Zdroj: Napalm Records Promotion Team
Skull Fist – chystaný album
24.8.2018

Kultová kanadská heavy metalová formácia Skull Fist čoskoro vydá tretí album. Volať sa bude Way Of The Road a termín vydania je stanovený na 26. októbra.
O jeho kvalitách sa môžete presvedčiť pozretím klipu k digitálnemu singlu You Belong to Me:
Linky:
https://www.facebook.com/skullfisted
https://www.noiseart.eu
Zdroj: NoiseArt Records
The Unity – nástupca debutového albumu
20.8.2018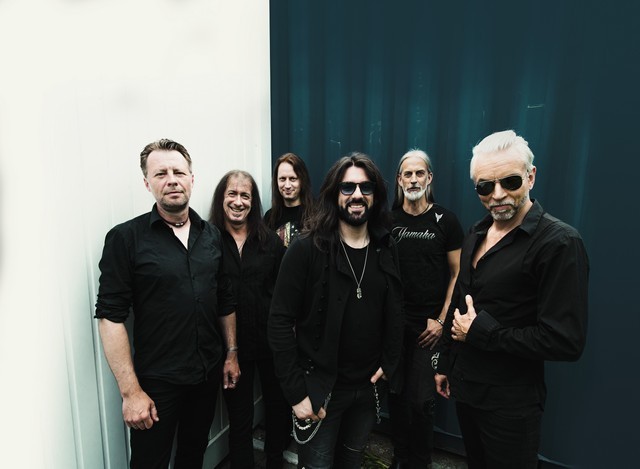 Taliansko-nemecká kapela The Unity, v ktorej sa stretli aj dvaja členovia Gammy Ray (gitarista Henjo Richter, bubeník Michael Ehré), nás čoskoro poteší nástupcom rovnomenného debutového albumu, ktorý uzrel svetlo sveta minulý rok.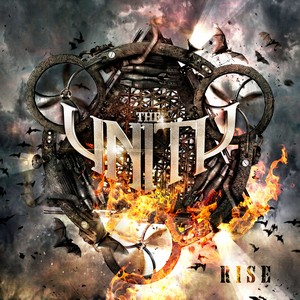 Jeho názov bude Rise a vyjde 14. septembra.
Revenge
Last Betrayal
You Got Me Wrong
The Storm
Road To Nowhere
Welcome Home
All That Is Real
No Hero
The Willow Tree
Above Everything
Children Of The Light
Better Day
L.I.F.E.
Ukážka:

Linky:
https://www.unity-rocks.com/
https://www.facebook.com/unityrocksofficial/
Zdroj: Steamhammer/SPV
Supersuckers – chystaný album
20.8.2018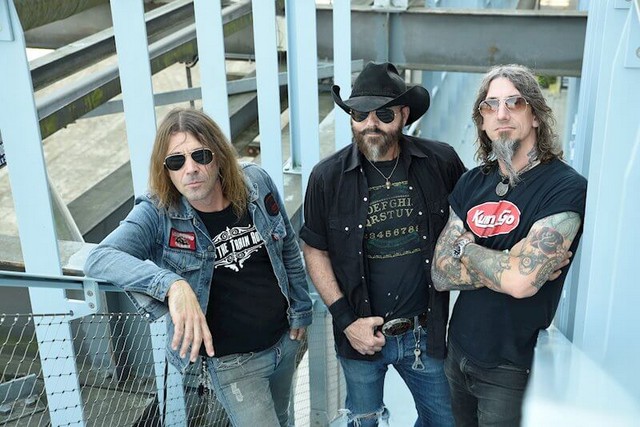 Americkí rockeri Supersuckers  taktiež čoskoro potešia svojich fanúšikov albumovou novinkou. Konkrétne sa tak stane 21. septembra  a samotné dielo sa bude volať Suck It.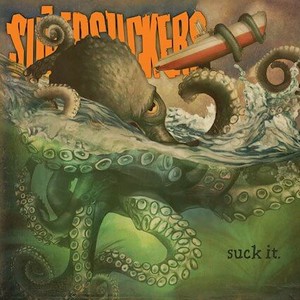 Tracklist:
All Of the Time
The History of Rock 'n' Roll
 Dead Inside
Breaking My Balls
The Worst Thing Ever
 What's Up (With This Motherfucking Thing?)
 Cold Wet Wind
(Im Gonna Choke Myself and Masturbate) 'Til I Die
Private Parking Lot
 Beerdrinkers and Hellraisers 
Linky:
http://www.supersuckers.com/
https://www.facebook.com/supersuckers/
Zdroj: Steamhammer/SPV