Približne po roku sa sabinovská formácia Gloom rozhodla znova usporiadať koncert v Prešovskom multižánrovom klube Wave. Opäť si k sebe zobrala aj dve zaujímavé bandy – tentokrát siahli po spriaznenej prešovskej kapele Alter Ego (ktorá je s nimi spojená osobou basáka Miroslava ,,Mirisa" Maľcovského) a progresivistoch Ciryam z Poľska.
Alter Ego majú na konte jeden album (Back to Rock & Roll vyšiel min rok), no na tamojšej scéne fungujú od roku 2008. Snažia sa hrať hard rock/rock n roll, ako sme ho poznali v jeho najlepších časoch.
Koncert vo Wave začali piesňou Sex Machine a na moje prekvapenie to bola jediná vec z debutového albumu v ich setliste. Trochu trvalo kým sa publikum chytilo, no po pár kúskoch si začalo naplno užívať koncert s kapelou. Na mňa osobne spravili ešte lepší dojem ako na albume.
Nové kúsky zneli pomerne tvrdšie a hlavne rýchlejšie ako tie na debute. Jedinou nevýhodou bolo to, že občas bolo dosť počuť aké vzory ma spevák Stano (ktorý ináč hojne využíval tzv. ječáky).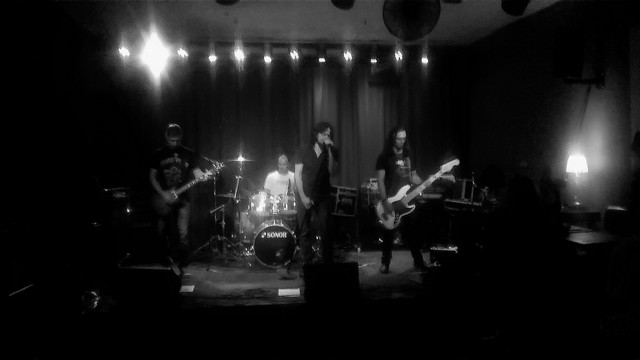 Aj Krosňania Ciryam už majú čo to za sebou. Fungujú približne 17 rokov (zo začiatku pôsobili pod názvom Ardor). Pre prešovské publikum boli pochopiteľne veľkou neznámou, aj im sa podarilo získať ľudí na svoju stranu.
Zrejme vďaka originálnej muzike, ktorá pozostávala z metalového základu (gitary, rytmus), samplov  a s príjemne zafarbeného hlasu frontwomanky Moniky Jasłowskej-Węgrzyn. Tej okrem hlasu nechýbala samozrejme ani slušná dávka charizmy.
Napriek zaužívanému pravidlu komunikovala medzi skladbami v rodnej poľštine, ľuďom to nerobilo žiaden problém. Väčšie množstvo samplov bolo aj preto, lebo na pódiu chýbala huslistka Agata Żylińska. V repertoári dominovali hlavne nové veci plus zopár songov z posledného albumu.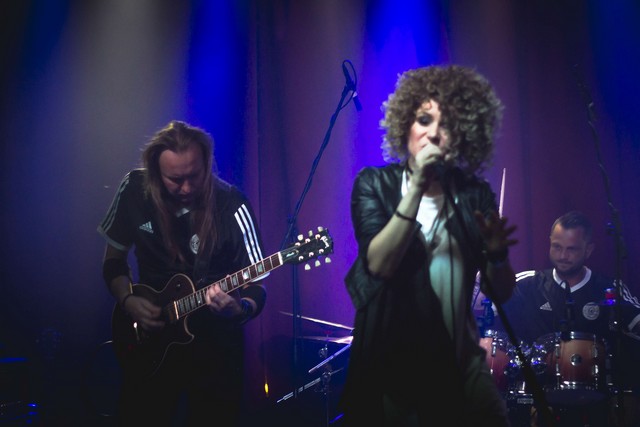 Pomyselným zlatým klincom večera boli samozrejme gothic/melancholici Gloom. Svojím vystúpením jasne potvrdili, že patria medzi špičku medzi SK kapelami.Obecenstvo síce zo začiatku bolo trochu strnulé, no neskôr vypukla poriadna zábava ako sa na takýto koncert patrí. O bezchybných inštrumentálnych výkonoch a výbornom zvuku snáď nemusím ani písať.
Jediná výhrada by bola azda len k tomu, že chlapci ešte nemajú zložený nejaký nový materiál – hralo sa z minuloročnej platne Catharsis a  nedávno znovuvydaného debutu Nostalgia.  Táto banda ma dokonca roka v pláne dve koncerty mimo Slovenska (v Poľsku s Ciryam a v Brne), čo je len a len dobre. Patrí sa, aby kvality našej scény spoznali aj v zahraničí.
Na záver si dovolím povedať, že táto akcia patrila medzi tie najvydarenejšie. Výborné kapely, skvelá účasť, skvelá atmosféra. Kiežby to bolo tak na všetkých akciách tohto typu.
Za foto Ciryam a Gloom ďakujem Miroslave Hrabušovej a Michaele Kulčarovej – Gačovej 😉