Ted Nugent – chystaný album
5.10.2018
Legendárny Ted Nugent poteší 9. novembra svojich fanúšikov novým albumom The Music Made Me Do It. Na ňom sa budú podieľať ľudia ako George Smith (basa), Jason Hartless (bicie) a s Tedom si zaspieva aj Alyssa Simmons. Produkciu bude mať na starosti Michael Lutz.
Súčasťou albumu bude aj DVD zachytávajúce koncert Tedovej družiny v Sterling Heights v americkom Michigane.
CD tracklist:
The Music Made Me Do It
Where Ya Gonna Run To Get Away From Yourself
Cocked, Locked & Ready To Rock
Bigfundirtygroovenoize
I Love Ya Too Much Baby
Backstrap Fever
I Just Wanna Go Huntin'
Fred Bear
Sunrize
Sunrize Fender (Fender Bass VI Solo)
DVD (Live At Freedom Hill, Sterling Heights MI)
Star Spangled Banner
Baby Please Don't Go
Free-For-All
Gonzo
Paralyzed
Wang Dang Sweet Poon Tang
Good Friends
(Blues Jam, affectionately named "Blues On The Grill")
I Need You Bad
Hey Baby
I Still Believe
Fred Bear
Motor City Madhouse
Cat Scratch Fever
Stranglehold
Don't Tread On Me
Great White Buffalo
Youtube ukážka:

Linky:
http://www.tednugent.com/
https://www.facebook.com/tednugent/
Zdroj: http://www.blabbermouth.net/
Legion of the Damned – chystaný album + videoukážka
5.10.2018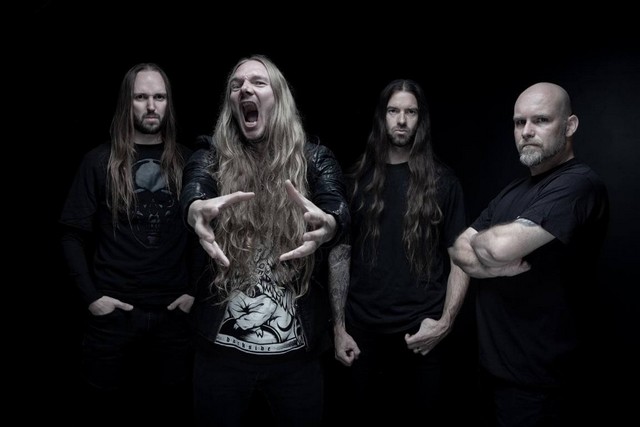 Foto: Tim Tronckoe
Po dlhšej prestávke holandskí thrash/death metalisti Legion of the Damned ohlásili nový album. Ten dostal názov Slaves of the Shadow Realm a vydaný bude 4. januára budúceho roku.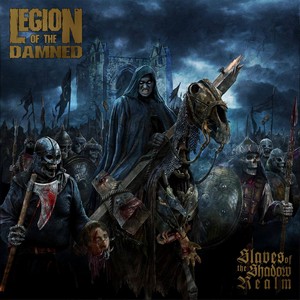 Dôkazom jeho sily a kvalít je aj nasledujúce lyric video k skladbe The Widow's Breed, ktorá bude jeho súčasťou:
Linky:
http://www.legionofthedamned.net
http://www.facebook.com/LOTDOfficial
http://www.instagram.com/legion_of_the_damned_official
http://www.napalmrecords.com
Zdroj: Napalm Records Promotion Team
Metal Church – chystaný album
4.10.2018

Veteráni Metal Church vydajú 7. decembra novinkiu Damned If You Do. O samotné vydanie sa postarajú Rat Pak Records a v Európe bude album dostupný prostredníctvom Nuclear Balstu. Daný počin nadviaže na približne dva roky starú platňu XI – comeback so spevákom Mikem Howem.
Linky:
http://www.metalchurchofficial.com/
https://www.facebook.com/OfficialMetalChurch/?fref=ts
Zdroj: http://www.blabbermouth.net/
Loimann – prvý singel z chystaného albumu
4.10.2018
Talianski post doom metalisti Loimann zverejnili prvý singel z ich chystaného tretieho albumu A Voluntary Lack of Wisdom, ktorý bude vydaný 9. novembra prostredníctvom vydavateľstva Argonauta Records.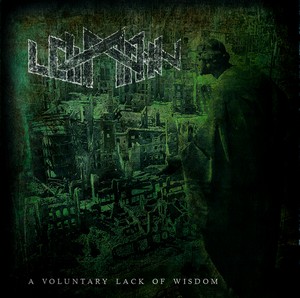 Tracklist:
INTRO – SLAUGHTERHOUSE n°5
I OWN THE RIGHT TO TEAR ME APART
FOR THOSE ABOUT TO SINK
LIVING IN FEAR OF DEATH, DYING IN FEAR OF LIFE
MASS REDEEMER
MORAL DISMEMBERMENT
V.I.T.R.I.O.L. (Vacuity. Ignites. Tremendous. Riot. Inside. Our. Lives.)
THEY LIVE
OUTRO – No Prayer for the Living
Linky:
http://www.facebook.com/loimann
http://www.argonautarecords.com
Zdroj: ALL NOIR